One of the things the entire Pokémon player community is talking about is that a Pokémon fanatic has decided to show us what the video games Pokémon Sword and Shield would look like if Game Freak decided to release them decades ago.
Something we find quite curious is that Pokémon Sword and Shield is one of the newest major installments in the Pokémon universe, taking players to the British-inspired Galar region, starting with the picturesque farming town known as Postwick.
But what was this area like in the old-school Game Boy Color? Well, artist Sindorman, who has recreated everyone from Disney characters to war queens to Pokemon trainers, decided to find out, and today we're showing you what Sword and Shield looks like in Game Boy Color.
The Galar Region of Pokémon remade in Game Boy Color
In a tweet that received over 37,000 likes at the time of writing, the animation Sindoman recreates one of Sword & Shield's earliest moments, where Trainers choose their starter Pokémon. Grooky, Scorbunny, and Sobble all look adorable even in pixel art style, and we also see what the player's neighbor and rival, Hop, has looked like in the past.
Sindorman then recreates the scene where the trainers first encounter the evil Team Yell, as well as their idol Marnie, who has become one of Sword & Shield's most iconic characters.
Unfortunately, this Game Boy Color version of Sword & Shield isn't really a working version you can play with, as Sindoman explains that it's "just an animation created in Photoshop." Still, it will be interesting to see what the Galar region, as well as its three starter Pokémon, would look like, if released in the 1990s.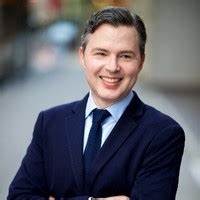 "Problem solver. Proud twitter specialist. Travel aficionado. Introvert. Coffee trailblazer. Professional zombie ninja. Extreme gamer."