Hong Kong police have arrested six employees and former employees of the news site. They were accused of "conspiring to publish rebel content".
The arrests occurred Wednesday morning, and a search is underway at their home, police said.
Website Stand News has posted a video on Facebook of police officers at the home of one of the website's editors, and police said they had sent more than 200 officers to search the website's office in Kwun Tong district.
Editors, pop stars and politicians
Stand News editors Patrick Lam and Ronson Chan were among those arrested. In addition to his work at Stand News, Chan is also the chairman of the Hong Kong Journalists Association.
On Facebook, local pop star Denise Ho, who previously sat on the website's board, wrote that she too had been arrested. He is also a Canadian citizen.
Among those arrested were lawyer and former politician Margaret Ng and former Stand News editor-in-chief Chung Pui-kuen, according to local media.
tighten
Hong Kong authorities have cracked down on the democracy movement in the territory after the national security law came into effect. China introduced the law last year, following months of massive demonstrations of democracy in Hong Kong in 2019.
Among other things, former media mogul and activist Jimmy Lai was also indicted this week for distributing rebel content. He was also charged with violating the National Security Act, and convicted of participating in illegal demonstrations.
The Lais Apple Daily newspaper shut down in June after authorities intervened, first in the form of police raids in which several leaders were arrested and then by freezing the newspaper's funds.
A large number of opposition figures have been imprisoned or fled abroad.
– Serious escalation
The Hong Kong Committee in Norway called the arrests a "brutal attack on press freedom in Hong Kong".
The arrests mark a serious escalation of attacks on what remains of Hong Kong's rights and freedoms, which were guaranteed by Beijing in 1997, said the press release, referring to Hong Kong's 'constitution', which was adopted when Hong Kong was handed over. England to China in 1997.
The law is to ensure that the promise of one country, two systems, is kept.
– The last remaining aspect of civil society, which separates Hong Kong from mainland China, is now being removed at an alarming rate, the committee continued.
It highlights the removal of the "Supporting Shame" monument from the University of Hong Kong and similar monuments after the 1989 Tiananmen Square massacre.
(©NTB)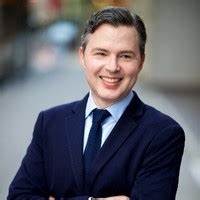 "Problem solver. Proud twitter specialist. Travel aficionado. Introvert. Coffee trailblazer. Professional zombie ninja. Extreme gamer."