IRAN MANUVER
Tehran, Dec 25 (EFE).- Iranian President Ebrahim Raisí defended this Saturday the Revolutionary Guard's maneuvers and warned that any hostile move against his country would get a firm response from the Iranian Armed Forces.
"Any hostile movement of the enemy will face a comprehensive and decisive response from the Armed Forces of the Islamic Republic of Iran and will significantly change the strategic equation," Raisí said in a message issued on the official presidential website, wishing him a merry Christmas. .
Raisí described this maneuver, which began last Monday and continued until yesterday, "as a sign of the will and capacity of the Islamic Republic to defend the interests and security of the Iranian nation."
Iran's Revolutionary Guard military exercise yesterday was condemned by the British Government for its "use of ballistic missiles" in its final day of testing.
A spokesman for the UK Foreign Office reported in a statement that the test was a "clear violation" of United Nations Security Council resolution 2231.
The clause indicates that Tehran cannot "carry out any activity related to ballistic missiles designed to be capable of carrying nuclear weapons," which includes launches using ballistic missile technology, the Foreign Ministry noted.
In response, Iran's Foreign Ministry criticized Britain's "interventional" stance on its military activities and stressed that Iran is acting in accordance with international laws and regulations.
The spokesman for the Iranian Foreign Ministry, Said Jatibzade, in a statement published on the official website of the relevant Ministry added that "the Islamic Republic of Iran does not seek permission from anyone for its defense program and does not negotiate it."
"Iran has not designed its missiles for nuclear purposes because it does not have and does not plan to use nuclear energy militarily," Jatibzade said.
Jatibzade also said that "the UK knows better than anyone that Iran's missile program has nothing to do with UN Security Council Resolution 2231 and its provisions" and said it was the UK that practically violated the provisions of the resolution through "arbitrary interpretation."
Yesterday, the head of the Islamic Revolutionary Guard Corps, Hosein Salamí, said that the recent military drills had "a serious message and a clear warning to the authorities of the Zionist regime (referring to Israel) to be careful with their possibilities. mistakes and mistakes".
Negotiations to try to salvage the 2015 deal under which Iran promised to limit its nuclear activities in exchange for the lifting of sanctions will continue in Vienna on Monday.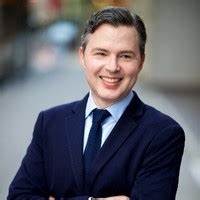 "Problem solver. Proud twitter specialist. Travel aficionado. Introvert. Coffee trailblazer. Professional zombie ninja. Extreme gamer."