A search team coordinated by SOS Navarra tried to find, on the access route to Mesa de los Tres Reyes, in the Pyrenean massif, a 19-year-old mountaineer from Pamplona.
A friend of his had called 112 to report that she had sent him a WhatsApp message indicating that it was getting dark and he was still far from where he left the car, the parking lot of the Linza shelter. Furthermore, it was not possible to contact the young man by phone, which was unaccompanied, the Navarra Government reported.
The Technical Rescue Group and the Navascués Park of the Fire Service / Nafarroako Suhiltzaileak unit have contacted the area, as well as agents from the Provincial Police and GREIM of the Civil Guard, who have verified that the car is still in Linza's protection. So they had embarked on a route up the Table of the Three Kings to try to find the missing person.
The search was hampered by the accumulation of snow, about half a meter in the shelter, and although the temperature wasn't too low, around 4 degrees at 9 pm, it seems that the mountaineer's gear was not ideal in these circumstances and did not bring a flashlight.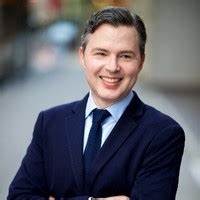 "Problem solver. Proud twitter specialist. Travel aficionado. Introvert. Coffee trailblazer. Professional zombie ninja. Extreme gamer."