Royal Seguros' legal representative, Sergio Recalde, explained that the court decision of Judge Hugo Garcete, of the 11th Capital Shifting Civil and Commercial Court, supports one of the requests requested by the insurance company.
He indicated that Royal Seguros never intended to avoid payment, but only wanted legal certainty whether the disbursement was appropriate or not, even though MOPC acknowledged that it had violated the contract of work, in addition to having this contrary to arbitration precautions which prohibits you from withdrawing the amount.
In a communication with La Nación, Recalde revealed that Royal Seguros was the guarantor for a value that only reached 10% of the total value of Metrobs' contract of work, between Mota Engil (former contractor of Metrobs) and the Ministry of Public Works.
In other words, the insurance policy covers only 10% of the total, which equates to 40,390 million underwriting (about US$6 million). While the value of Metrobs' work is more than G. 400,000 million bail, it's about US$50 million, approx. He pointed out that all Public Works contracts must provide a 10% guarantee, and that policy was made by Royal Seguros in the Metrobs case.
Now, a representative from the insurance company Royal, points out that with this first instance ruling there is a court order, from a local judge, acknowledging that who is responsible for the unfinished work is still pending discussion and despite the fact that your MOPC is prohibited from receiving the money for the arbitral tribunal orders, you may do so assuming the risk of sanctions, possibly even forfeiting the arbitration claim and with an obligation to return the amount submitted with interest.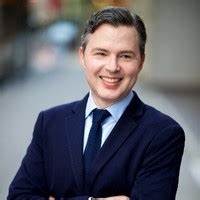 "Problem solver. Proud twitter specialist. Travel aficionado. Introvert. Coffee trailblazer. Professional zombie ninja. Extreme gamer."