Proposing new models explaining how the Universe was created, how it evolved and how it ended, is the work of Cosmology, the branch of science that uses theoretical and, increasingly, observational tools to investigate the mysteries of the cosmos. .
To deepen this study, through statistical analysis of thousands of data generated by telescopes and other equipment launched into space, a group of researchers from the Institute of Nuclear Sciences (ICN) UNAM created the group in December 2020 CosmoNag, an acronym for Cosmostatistics National Group.
The team, consisting of international experts from the Universities of Sheffield and Glasgow, in the UK, and from Malta, as well as national experts from the Universities of Guadalajara and Autónoma de Zacatecas, tended, through statistical analysis, to bridge the gap between cosmological theory and the observational one they call "precision cosmology." ".
Researcher from ICN's Department of Gravitation and Field Theory and founder of the international group, Celia Escamilla Rivera, stated: CosmoNag is the first group in Mexico to bring together Mexican researchers and students with international participants.
"We live in a time of data-gathering with the launch of new telescopes that become our eyes in space and bring us closer to the window into what the universe will be like. All this processing is complicated from a statistical point of view because, given the large numbers, With the speed and different nature of data, now a new field of science is opened known as Cosmology, which, apart from proposing new models capable of explaining the origin and evolution of the universe, now has concrete data about what is observed in outer space," he explained. .
The data could provide scientists with an accurate model of the Universe's origins and bring them closer to their true age. "This group was first opened in Mexico in order to involve researchers. Currently we five from ICN and seven international belong to different collaborations that will provide us with data ", he comments.
The three foreign universities are communication channels with good cooperation. "For example, the University of Sheffield is a liaison with the Planck collaboration, which studies the early universe; that Glasgow is a connection with the great LIGO collaboration, which was the first to detect the phenomenon of gravitational waves; and in the case of Malta we have links with the EU project on the study of the evolution and age of the universe," he explained.
In addition to securing national sponsorship from UNAM's Directorate General of Academic Personnel (DGAPA) for the next four years, CosmoNag is funded by the Royal Astronomical Society, of which Escamilla Rivera is a member.
"In 2022 we will also have the support of the National Science and Technology Council and we will add three major institutions that support us so that this group grows and develops more communication channels at the international level," he said.
CosmoNag have articles and the first call for Physics students in the country, so they can join this project.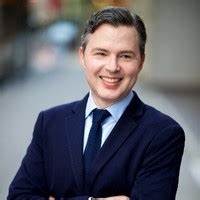 "Problem solver. Proud twitter specialist. Travel aficionado. Introvert. Coffee trailblazer. Professional zombie ninja. Extreme gamer."