Our Sony/Marvel hero, neighbor and friend Spider-Man already became the fourth best premiere of all 2021 by beating 'Fast & Furious 9'with 751.3 million dollars raised worldwide, becoming the next "victim"No time to die' and 774 million. In front will 'Hi mom', Chinese production which raised 822 million dollars and 'Battle at Changjin Lake', a war superproduction also from China that amassed no less than 902 million.
Additionally, 'No Way Home' is the third film to break the $700 million barrier in its first week of release during the pandemic. That figure will continue to grow significantly, as it has yet to reach countries such as Thailand, where it debuts tomorrow, and Japan, where it opens on January 7. At the international box office, the film surpassed the $422 million mark in 68 markets.
So far the top 10 international markets for the film are now: UK with 52.7 million, Mexico with 41.4 million, Korea with 27.1 million, France with 26.2 million, Brazil with 24.4 million, Australia with 24 million, India with 21.8 million, Russia with 20.3 million, Italy with 14.9 million and Germany with 13.8 million.
During its premiere last weekend, Jon Wattsy's Tom Hollan-directed film set records in many markets ending the weekend with a staggering $600.8 million worldwide release. This figure makes it the third most important premiere in history worldwide, the fourth most important launch internationally and the second largest nationally (USA), surpassing'Avengers: Infinity War'.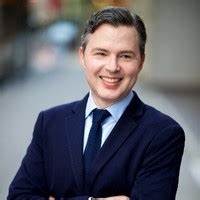 "Problem solver. Proud twitter specialist. Travel aficionado. Introvert. Coffee trailblazer. Professional zombie ninja. Extreme gamer."