Spirit Energy announced on Wednesday that it had signed an agreement to sell all of their business on the Norwegian shelf and in the UK portion of the Statfjord field. The total amount of sales was 1.076 billion dollars, about 9.7 billion kroner, plus conditional payments related to gas prices.
The reason for selling is because Spirit wants to reduce the carbon intensity in its portfolio. They continued to operate on the British and Dutch continental shelves, but then mainly with gas, the company stated.
Hitecvision's Sval Energi took over nearly all of the Norwegian company's assets, including the self-operated Oda and Vale fields, for nearly NOK 9.3 billion.
Equinor purchased Spirit Energy assets in the Statfjord field, both on the Norwegian shelf and on the UK shelf.
11 production fields in Norway
Spirit Energy is an oil and gas company with two main owners: Centrica and Stadtwerke München, with operations in the United Kingdom, Norway and the Netherlands, with more than 30 fields in production and 128 exploration permits.
In Norway, the company's production in 2020 was 55,000 barrels per day, from a total of 11 production fields: Oda, Vale, Statfjord, Statfjord st, Statfjord Nord, Sygna, Kvitebjørn, Ivar Aasen, Vega, Trym and Maria. The company is the operator of Oda and Vale.
They also have holdings in several inventions with potential for development, such as Fogelberg and Ivory (both in operation), Nova, Hanz (both under development), Halten st, Iris Hades, Berggnapp and Lille Prinsen.
The company has offices in Stavanger, with a total of about 130 employees and contractors. Employees at Spirit Energy Norway will be transferred to Sval Energi USA.
– The sale agreement is in line with Spirit Energy's owner strategy to reduce carbon intensity in the portfolio. Over the past 15 years, we have created an attractive business in Norway with high production, development projects and exciting exploration opportunities. Sval Energi is buying into a solid business, said CEO Chris Cox of Spirit Energy in a report.
The company will continue its operations in the UK and the Netherlands.
– Our focus is on realizing value from our remaining reserves and ensuring safe, efficient and environmentally sound closure of facilities and wells to be closed. In addition, we will consider the opportunities we have at the company to support zero-emissions work in the UK. After the sale of Spirit Energy Norway, Spirit Energy is now primarily a gas company that will continue to supply energy with a low carbon footprint to households and businesses.
Increase to 60,000 barrels per day
Sval Energi took over the assets in 45 licenses, six of which have been put into operation. Seven of them belonged to the production sector, where they took over the operatorship in two. In addition, there is a portfolio of discovery and exploration areas.
This will be Sval's sixth acquisition since they took over Solveig Gas in 2019.
– Through this transaction, Sval is strengthened with a competent team with experience. The Norwegian Spirit Energy portfolio adds to production and provides us with a good basis for further growth on the Norwegian shelf, said Nikolai Lyng, CEO of Sval Energi in a statement.
After the acquisition, the company's production will increase to almost 60,000 barrels per day in 2023.
Take over Statfjord . stock
Equinor has signed an agreement to purchase all of Spirit Energy's production licenses in the Statfjord region, which stretches over the continental shelf of Norway and the UK and has been expanded to include three integrated production platforms, Statfjord A, B, C. Equinor is the operator of all licenses.
The parties have agreed to a total consideration of $50 million, which is equivalent to about 450 million kroner, with conditional payments related to commodity prices in the period between October 2021 and December 2022.
Spirit Energy's daily production from the Statfjord area in the third quarter of 2021 is approximately 21,000 barrels of oil per day.
– Statfjord is one of the oldest oil fields on the Norwegian shelf. In 2019, we celebrate 40 years since production began. Since the start of production in 1979, Statfjord has produced 5.1 billion barrels and achieved total revenues of over NOK 1.675 billion. We still have high expectations for Statfjord, and recently unveiled plans to extend the life of the field to 2040 – Camilla Salthe, director of end-of-phase fields at Equinor, said in a statement.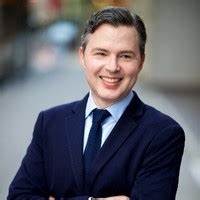 "Problem solver. Proud twitter specialist. Travel aficionado. Introvert. Coffee trailblazer. Professional zombie ninja. Extreme gamer."