Attorney general Suella Braverman has flipped show completely around by calling for Boris Johnson to leave as top state leader – however has selected to remain in her position simultaneously.
The bureau serve, who has recently been a lifelong fan of the PM, likewise said she will place her name into the ring on the off chance that there is an initiative challenge.
Her position brings up issues over how long it is valid for her to stay in post – particularly since networks secretary Michael Gove was sacked for traitorousness.
Head legal officer questions happen at 10am on Thursday in the Commons.
Braverman told Peston on ITV that Johnson had dealt with issues "dreadfully" as of late.
She said: "The equilibrium has tipped now for saying that the state leader – it torments me to say it – yet now is the ideal time to go."
On not leaving, she said: "My most memorable obligation is to the nation, Robert, and as lawyer I'm the senior regulation official.
"Furthermore, we're in an emergency and I have legal lawful and sacred obligations…
"I would rather not leave since I have that obligation. We want a lawyer in government."
Found out if she perceives that Johnson will probably sack her, she said: "That is his decision, and I will do anything the state leader requests that I do."
The PM dismissed calls to stop on Wednesday. He was subsequently hit with the takeoff of a third bureau serve – Welsh secretary Simon Hart – as well as Braverman's interest.
The withdrawal of the principal legal officer's help denotes a critical shift by the QC, who was chosen as MP for Fareham in May 2015 preceding being selected as the top lawful authority by Johnson in February 2020.
She turned into the main bureau level pastor to take maternity leave and was reappointed to her ecclesiastical situation in September.
During last month's certainty vote, Braverman communicated trust the PM would win the survey with a huge wiggle room.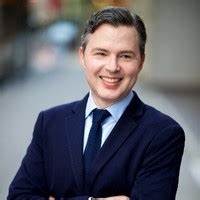 "Problem solver. Proud twitter specialist. Travel aficionado. Introvert. Coffee trailblazer. Professional zombie ninja. Extreme gamer."