MADRID, 21 (EUROPEAN PRESS)
This is a summary of the main news broadcast this Tuesday, December 21, by the news service Internacional de Europa Press:
Russia.- Putin blames the US for current tensions in Europe
Russian President Vladimir Putin on Tuesday blamed the United States government for the current escalation of tensions in Europe and confirmed that Moscow must "respond to every action" taken "in some way."
Coronavirus (1).- Biden encourages Americans to continue vacations if they are vaccinated against coronavirus
The President of the United States, Joe Biden, on Tuesday encouraged the nation's citizens to continue their vacation plans while they were vaccinated against the coronavirus.
Coronavirus (2) .- Germany limits the capacity of private gatherings and bans parties in bars and clubs in the New Year
The German government will impose new restrictions starting next week to deal with the increase in new coronavirus cases, such as limiting capacity in private gatherings, or closing bars and clubs during New Year's parties, as well as not allowing entry to major sports. event.
Coronavirus (3).- Portugal advances planned restrictions after New Year for Christmas Day
The Portuguese government has decided this Tuesday to advance to December 25 the restrictions expected for the New Year, such as mandatory remote work, the closure of bars and nightclubs, or the presentation of negative tests in order to be able to access hotels, sporting events and recreational venues, such as cinemas and theatres.
Coronavirus.- Johnson tells UK they can "go ahead with their plans" and set aside new measures for Christmas
The UK's Prime Minister, Boris Johnson, has confirmed to the UK this Tuesday that they can "go ahead with their Christmas plans", although he has warned that due to the epidemiological situation, "more action after Christmas" is not ruled out. , although the hypothetical new restrictions will not be introduced before the holidays.
Peru.- Peru's Congress approves motion condemning the Minister of Education
Peru's congress approved this Tuesday a motion condemning the Minister of Education, Carlos Gallardo, for questionable appointments in his portfolio, as well as leaking exams for teacher appointments.
Libya.- The electoral commission dissolved its committees in the face of a possible postponement of the presidential election
Libya's electoral commission announced on Tuesday the dissolution of all committees in their office, just three days before the presidential election, in a new sign of a possible postponement of a vote deemed critical to the African nation's future.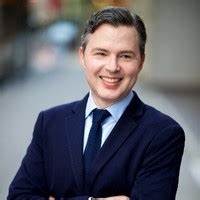 "Problem solver. Proud twitter specialist. Travel aficionado. Introvert. Coffee trailblazer. Professional zombie ninja. Extreme gamer."