Advertisement
Five major supermarkets in the UK will test age estimation technology to accurately guess the age of customers when buying alcohol.
Co-op, Tesco, Asda, Aldi, and Morrisons participated in the government's "regulatory sandbox" between January and May 2022, testing the technology's capabilities to facilitate the sale of alcohol safely and quickly.
Yoti, the digital identity platform used by the NHS, claims to have developed the world's most accurate age estimation technology, training an AI-powered algorithm to verify facial age with an average accuracy of 2.2 years, increasing to one and one. -half years between 16 to 20 years.
The technology, which differs from facial recognition, will be integrated into supermarket self-service kiosks, taking photos of the faces of customers who consent to be analyzed and deleting them once the process is complete.
Yoti claims that the only data shared with the retailer is age verification and that humans will never see the image.
During the trial, humans will be required to verify the participant's age in addition to the technology to comply with current laws, which require customers to present a driver's license, passport or proof of age card with a photo.
The Home Office launched a pilot scheme in March 2021, inviting technology providers, retailers, bars and restaurants to propose digital methods to verify customer age with a view to starting trials last summer. However, the public experiment was postponed until the new year.
Co-op, Tesco, Asda, Aldi and Morrisons were contacted for comment.
Website maker MBJ Technology Ltd, as well as 18North/1account, Sthaler/FinGo and Innovative Technology will also test the technology, according to the government.
Challenging young people for identification is a common reason behind harassment by retail staff, according to trade association British Retail Consortium (BRC). He said that many retailers would welcome the introduction of a digital age verification system.
"The main advantage from a retailer's point of view is that this type of system leads to less aggression and harassment of supermarket workers when underage alcohol is rejected," a BRC spokesperson said. I last year.
"Retailers have been pushing age verification technology for years because it's useful, cheaper, and easier than humans verifying someone's age."
How Yoti's technology works

Customers who buy alcohol in supermarkets using self-payments that support Yoti's age estimation technology can agree to have the machine's built-in camera analyze their faces to confirm that they are over a certain age.

While retailers can determine age, the Retail Alcohol Standards Group requires stores to check whether a customer appears to be 25 or older.

The system uses an AI-powered algorithm trained to verify facial age with an average accuracy of 2.2 years, increasing to one and a half years among the youngest aged 16-20. The system was unable to associate faces with identities, the company said.

If the customer agrees, the box will take a photo of their face. This software works to estimate your age and the image will be deleted automatically. Yoti claims that the only data shared with the retailer is age verification and that humans will never see the image.

If the system determines that the customer looks younger than the set age, they have the option to share their date of birth anonymously with the system via the Yoti smartphone app by scanning a QR code on the terminal screen. The smartphone application must be linked to an accepted identification document, such as a driver's license

Alternatively, customers can wait for store approval by human assistants. Yoti hopes to provide additional staff when the trial goes live "to support customers on their journey."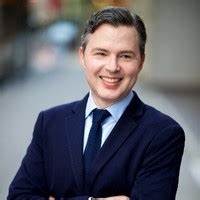 "Problem solver. Proud twitter specialist. Travel aficionado. Introvert. Coffee trailblazer. Professional zombie ninja. Extreme gamer."