MADRID, 27 Dik. (EUROPEAN PRESS) –
The government of the semi-autonomous region of Iraqi Kurdistan has repatriated the bodies of 16 Iraqi Kurdish migrants who died in a shipwreck in which a group of migrants were trying to reach Britain from France via the English Channel, a region where in recent months there has been an increase in migration flows that have led to political confrontations between the two countries. Paris and London.
The bodies have arrived this Sunday at Erbil's international airport, where the families of the 16 victims have been waiting to receive them, local news portal BasNews reported.
On November 24, a shipwrecked near Calais in the English Channel, killing at least 27 people, most of whom were confirmed to be Kurds from Iraq and Iran.
It was the deadliest accident since 2018 saw a spike in attempts to cross the Strait following the closure for migrants from the ports of Calais and the Eurotunnel, the routes traditionally used by them to reach the UK.
The ship, which had left Loon-Plage, near Dunkirk, in the Northern department, capsized on the territorial border between France and England, but on the French side, the newspaper 'Le Parisien' reported.
More than 160 migrants have died in the English Channel since 2014, according to the International Organization for Migration (IOM), which has so far recorded at least 15 deaths so far in 2021.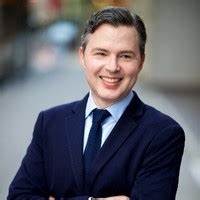 "Problem solver. Proud twitter specialist. Travel aficionado. Introvert. Coffee trailblazer. Professional zombie ninja. Extreme gamer."