Verisk (NASDAQ: VRSK), the world's leading provider of data analytics, has been certified for the second year in a row as a Great Place to Work in the United Kingdom (UK) and Spain, awarded by consulting Great Place to Work®, a leader in identifying and certifying the best workplaces. Based on employee feedback, certification distinguishes Verisk for its outstanding workplace culture
The Verisk certification is based on an employee engagement survey that measures the extent to which employees across the organization consistently report outstanding work experiences, taking into account factors such as their daily performance on innovation and inclusion, the company's values ​​and the effectiveness of its leaders. The survey revealed that 89% of employees agree that new hires are made to feel welcome.
Sunita Holzer, senior vice president of human relations at Verisk, said: "Our goal is to put the experience of our colleagues at the center of what we do. In the last year, we have been told that we have created an environment that values ​​Well-being, that their boss gives them confidence and autonomy and they know what it takes to deliver an excellent customer experience.This feedback helps us continue to advance that goal with the added opportunity to invest in the development of each individual and empower our peers to form enthusiastic and passionate teams. collaborative."
About Verrisk
Verisk (Nasdaq: VRSK) provides predictive analytics and decision support solutions for clients in the insurance, energy and specialty markets, and financial services. More than 70% of FORTUNE 100 relies on the company's advanced technology to manage risk, make better decisions, and improve operational efficiency. Enterprise analytical solutions address insurance claims and underwriting, fraud, regulatory compliance, natural resources, disasters, economic forecasts, geopolitical risk, and environmental, social and governance issues ( IS G). In celebration of its 50th anniversary, the company continues to make the world a better, safer and stronger, and fosters an inclusive and diverse culture in which all team members feel a part. With more than 100 offices in nearly 35 countries, Verisk consistently achieves Great Place to Work certification.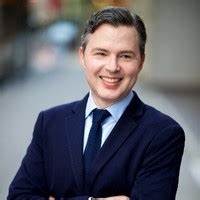 "Problem solver. Proud twitter specialist. Travel aficionado. Introvert. Coffee trailblazer. Professional zombie ninja. Extreme gamer."