It's Advent and Christmas time, and it's a time of tradition. Some traditions differ by region – some eat pork, others eat spare ribs – but one tradition is common in Norway across both the fjords and mountains:
When little Christmas Eve came and the time was approaching 9 PM, so we sat in front of the TV, turning on NRK, because it was soon ready for "The Countess and the butler". The sketch was so popular with Norwegians that when it was broadcast wrongly for 15 minutes in early 1992, we protested so loudly that NRK had to broadcast it. again same night.
100 years of history
"The Countess and the butler" first appeared in a film in Germany in 1963 under the title "Der 90. Geburtsdag", which translates into Norwegian means "90th birthday".
By that time, the protagonist Freddie Frinton had been treating the butler who was gradually more sober since 1945. The first sketch was a play called "Dinner for One" written by British writer and actor Lauri Wylie more than 100 years ago, already in 1920
Eventually, the sketch became an annual TV tradition in Germany, and over time, the tradition spread to more than twenty other countries. Today, "The Countess and the butler" is broadcast annually in Sweden, Denmark, Finland, Australia and South Africa.
abstention unknown
Despite Freddie Frinton's sketches and immense popularity internationally, the two remain largely unknown in Frinton's home country of Great Britain. In fact, it wasn't until 2018, 55 years after its premiere, that "The Countess and the butler" premiered in its entirety on British soil.
Another admirable aspect of the sketch is Freddie Frinton's depiction of alcoholism which is very convincing. Frinton himself was a lifelong abstinent, and based his descriptions solely on the observations of drunken people.
Do something a little different
In most countries where the Countess and butlers are a tradition, it is the German version that is shown, while here at home, however, it is the Swiss tape we relate to.
Another thing that distinguishes Norway's "Countess and the butler" tradition from most other countries is the timing of its transmission. Although it is displayed here at home on Christmas Eve, in most other countries it is a New Year's tradition.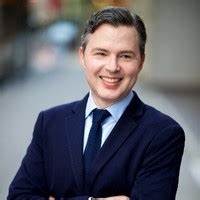 "Problem solver. Proud twitter specialist. Travel aficionado. Introvert. Coffee trailblazer. Professional zombie ninja. Extreme gamer."