British Prime Minister Boris Johnson said on Thursday that they should not try to "rewrite" history. This follows the release the day before of four people charged with "criminal damages" for removing the statue of a slave trader in Bristol.
Slave Trader Statue
On June 7, 2020, on the sidelines of a demonstration of the Black Lives Matter movement, three men and a woman knocked down and threw the controversial statue. Edward Colston. It is about a man who in the 17th century used the wealth accumulated from the slave trade to finance the construction of a city in southwest England.
The release of the four defendants on Wednesday sparked heated debate in Britain.
Asked by reporters during an official visit, Johnson declined to comment on the court's decision.
"Historical legacy for better or for worse"
"But I think we have a complex historical heritage around us, which reflects our history in all its diversity, for better or for worse. And we can't try to change our history, censor or rewrite it on the back," he said.
"If people decide to democratically remove the statue or something else, that's fine. But I think in general we have to preserve our cultural, artistic and historical heritage," he added.
Less diplomatically, former Justice Secretary Robert Buckland called the ruling heretical.
"Our courts are not a place for politics but for law enforcement," he told the BBC; while conservative governments seek to increase sanctions for destruction of historical monuments, raising accusations of "culture war" against those who denounce social inequality and in particular racism.
But prominent historian David Olusoga, who testified during the Bristol trial, celebrated the sentence.
"The statue, which has stood there for 125 years, proves the career of a mass murderer," he told the ITV channel.
Independent journalism needs the support of its readers to continue and ensure that uncomfortable news that you don't want to read stays at your fingertips. Today, with your support, we will continue to work hard for censorship-free journalism!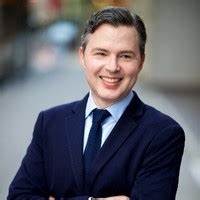 "Problem solver. Proud twitter specialist. Travel aficionado. Introvert. Coffee trailblazer. Professional zombie ninja. Extreme gamer."