On a turquoise runner several hundred meters long, this year's entrants in the Eurovision Song Contest meet the press before the official opening of ESC week.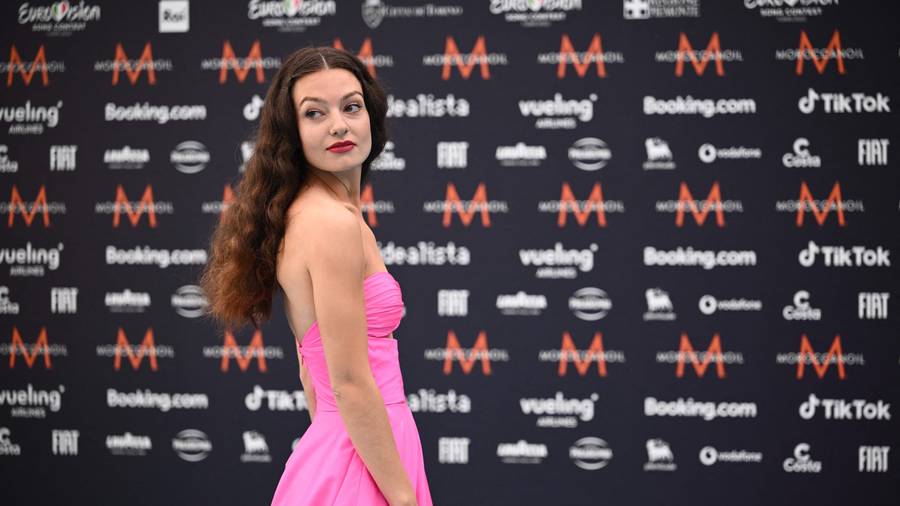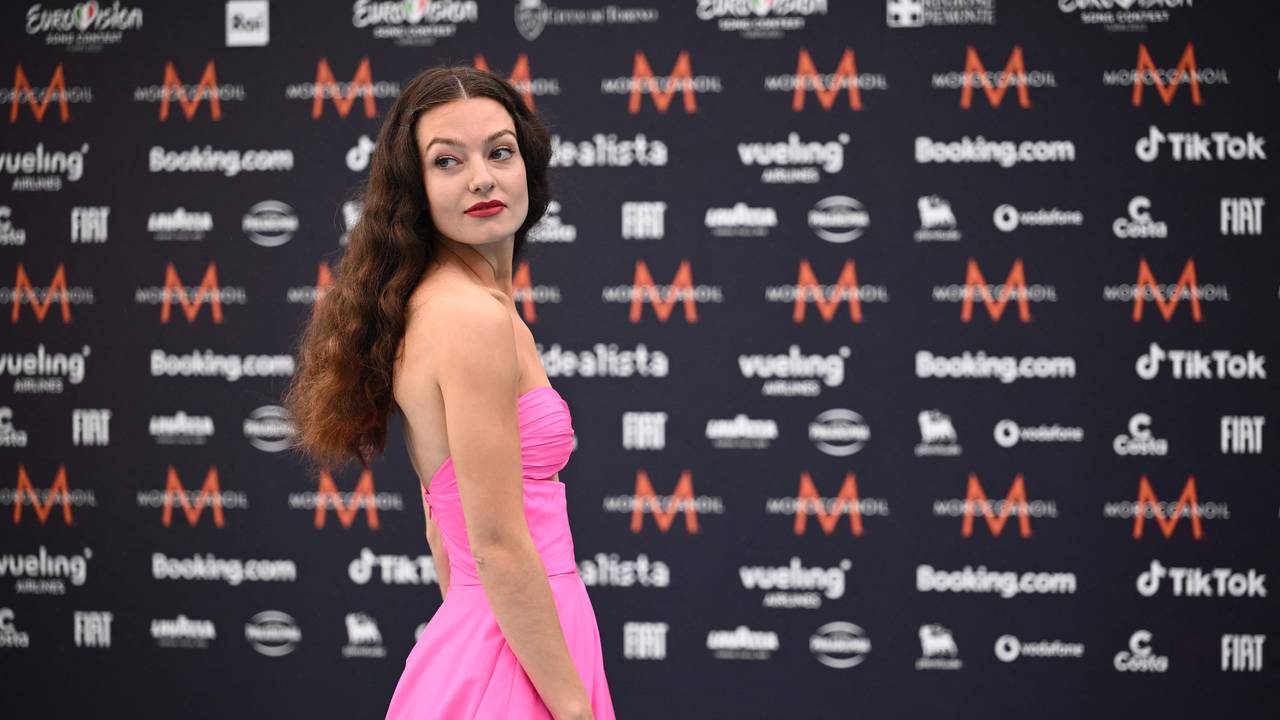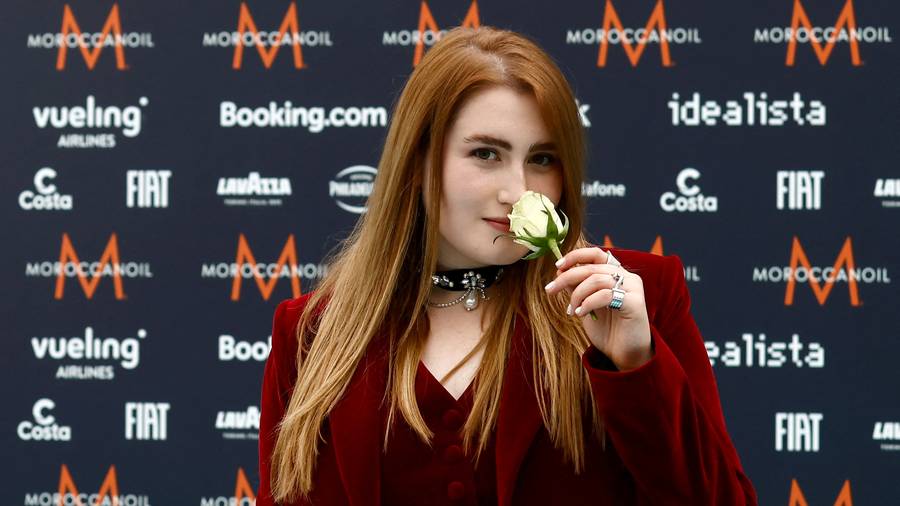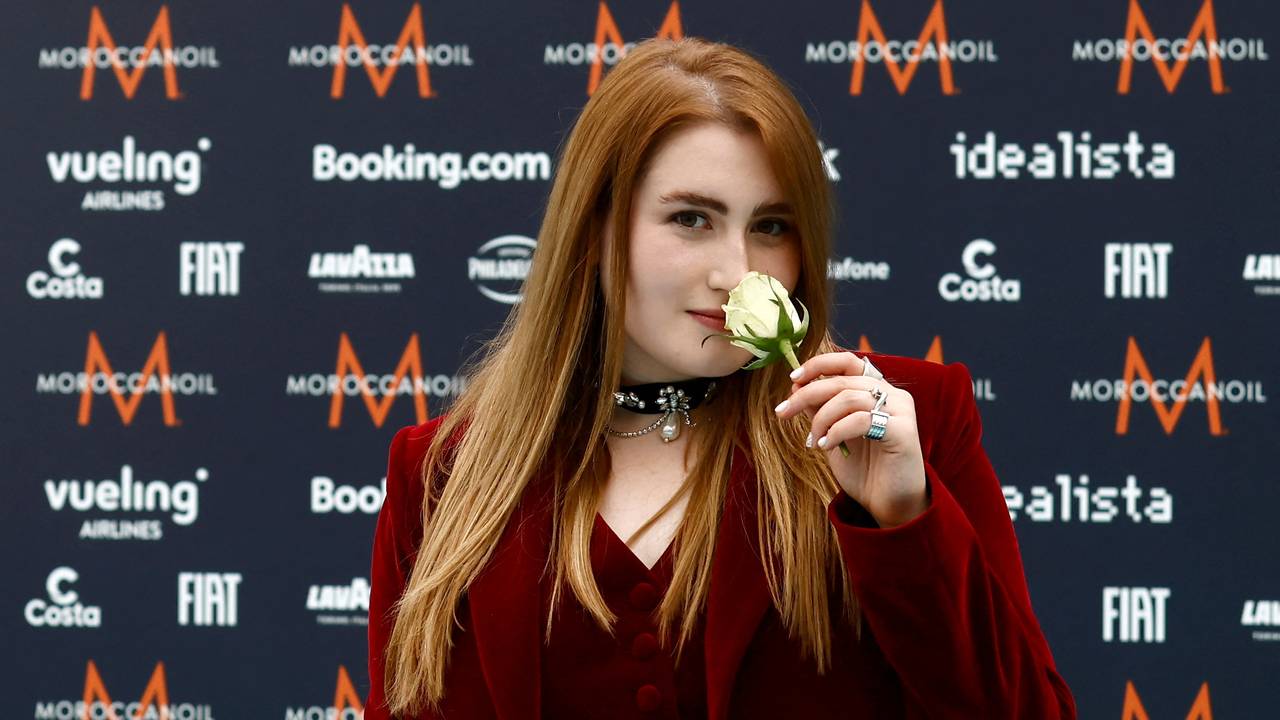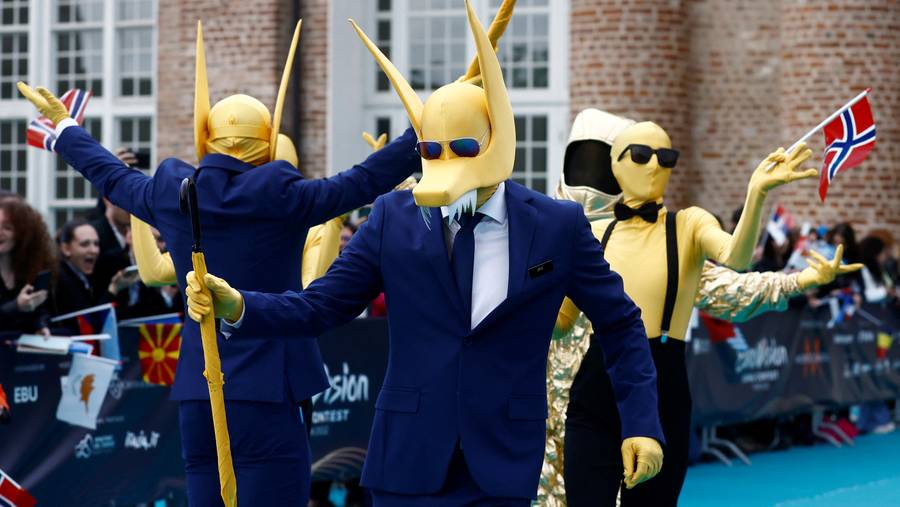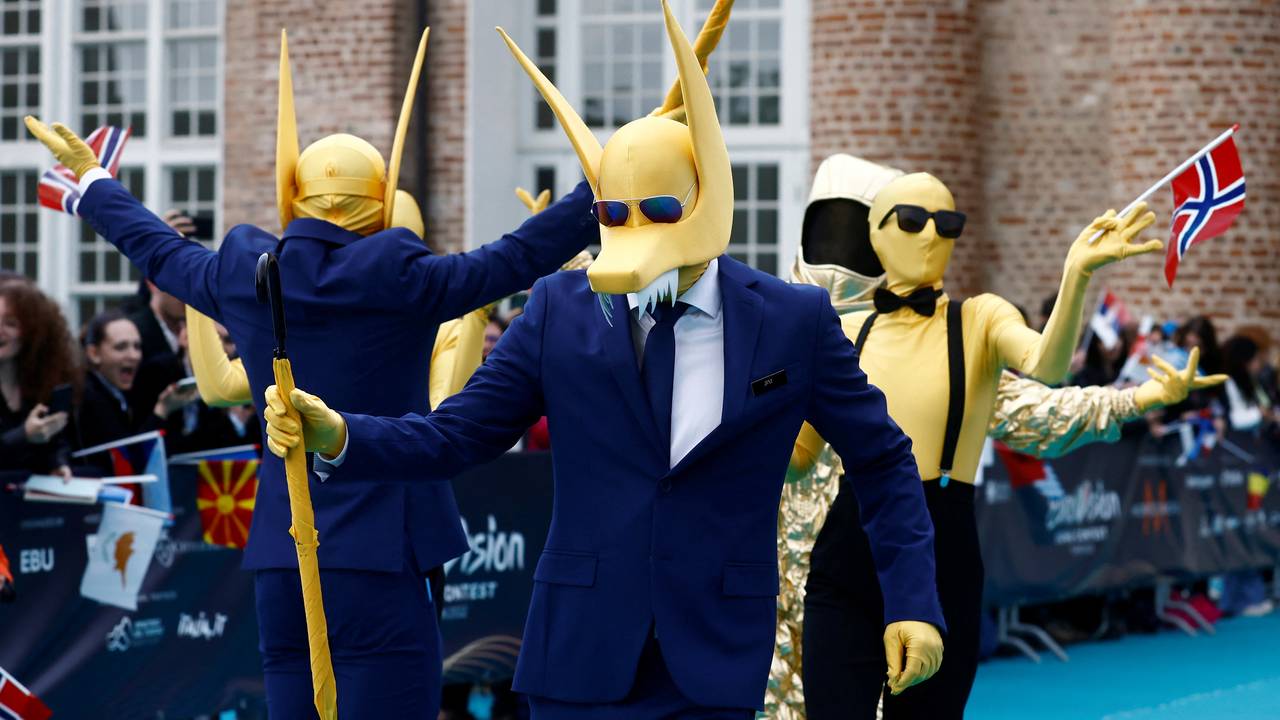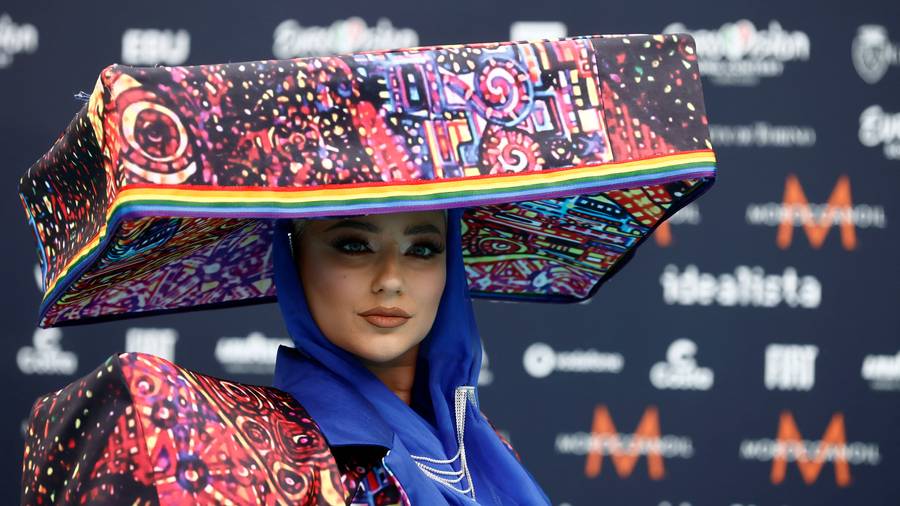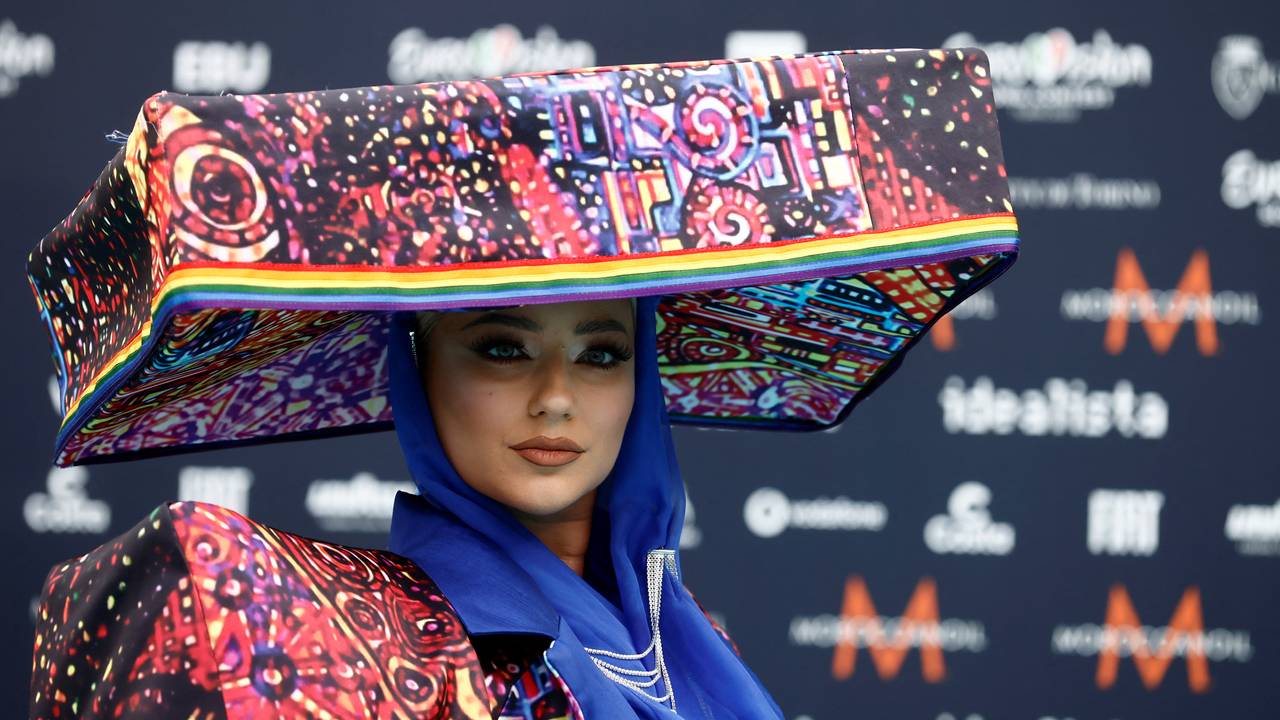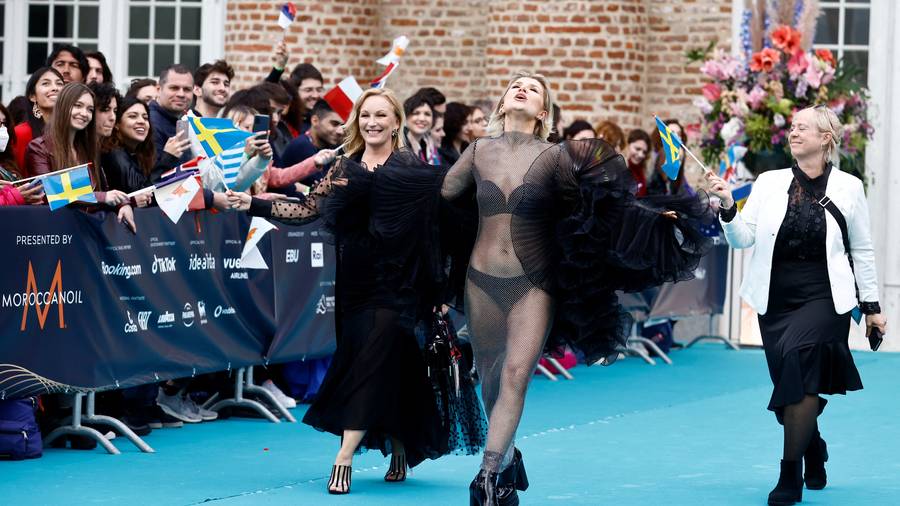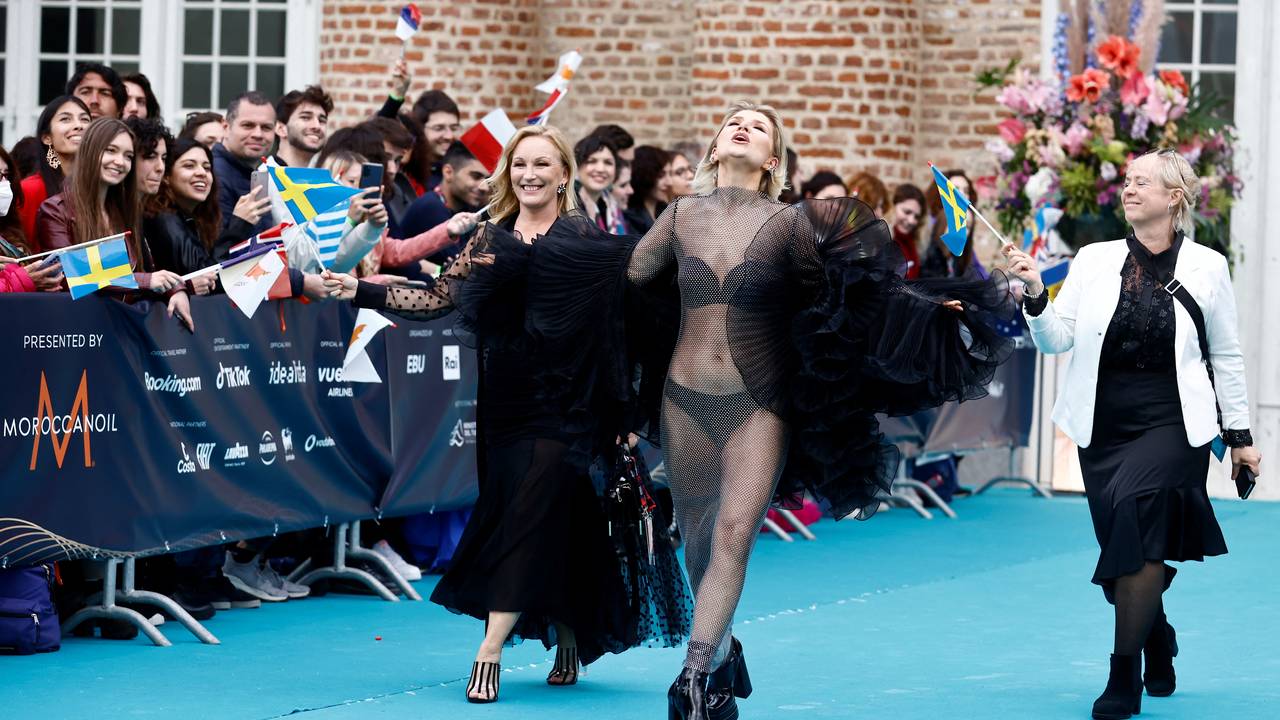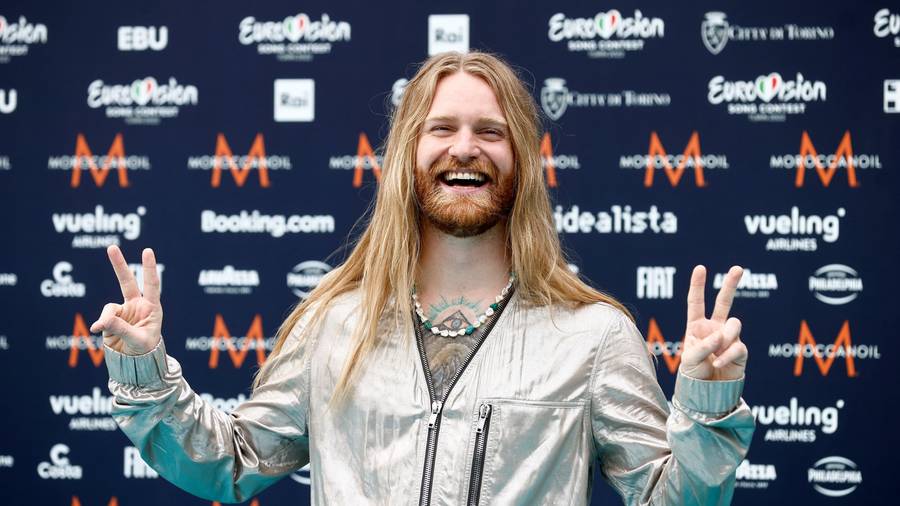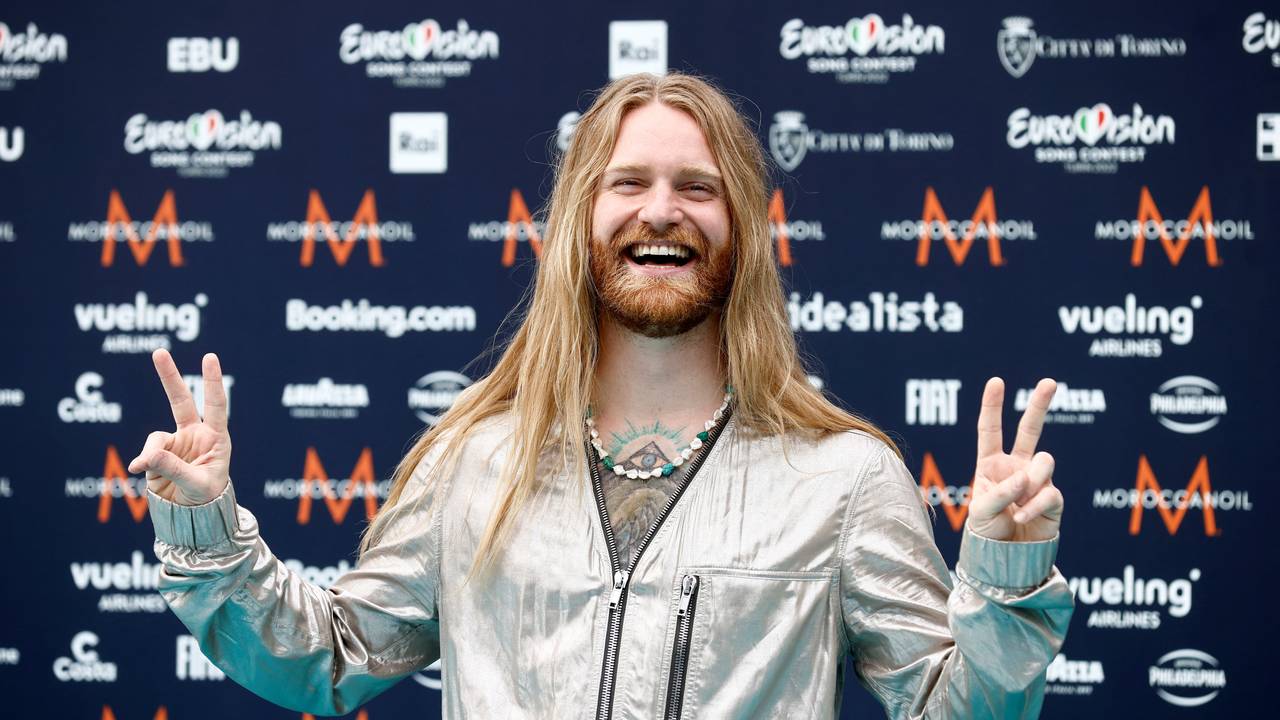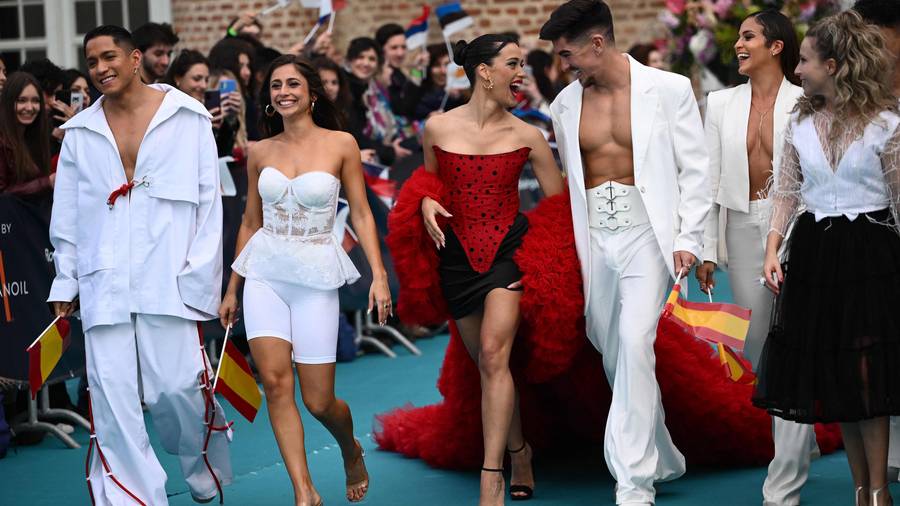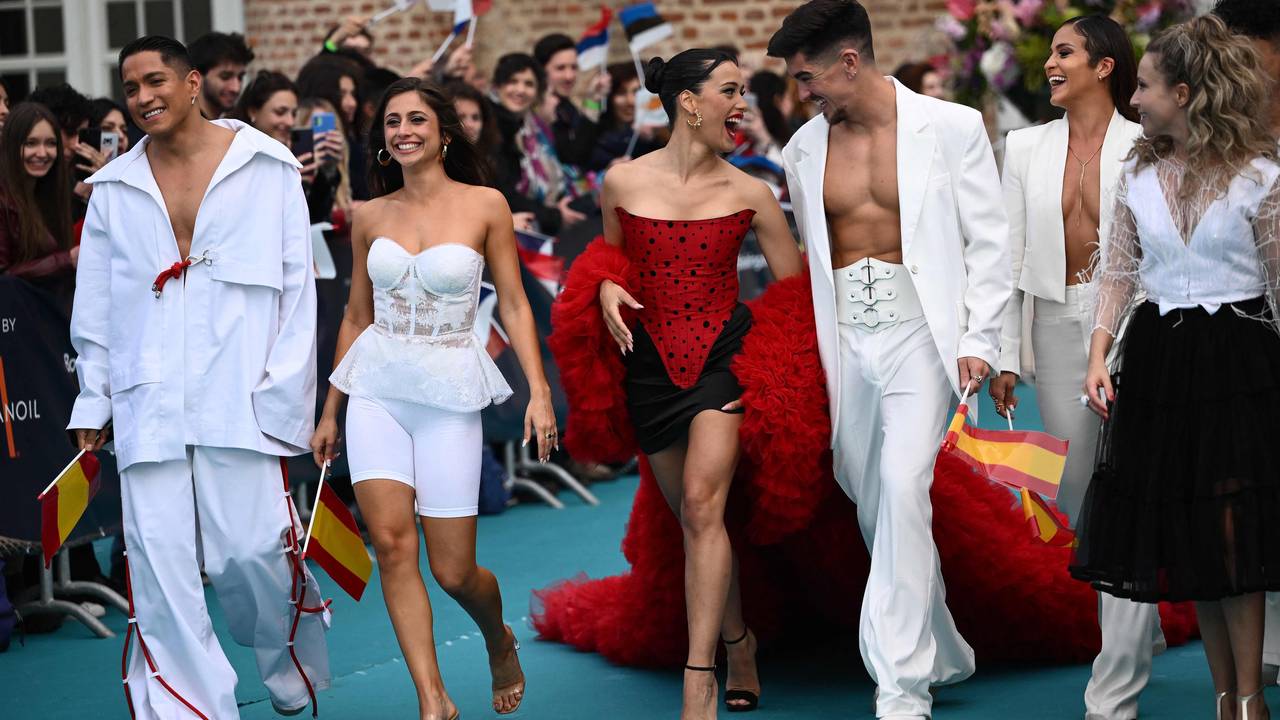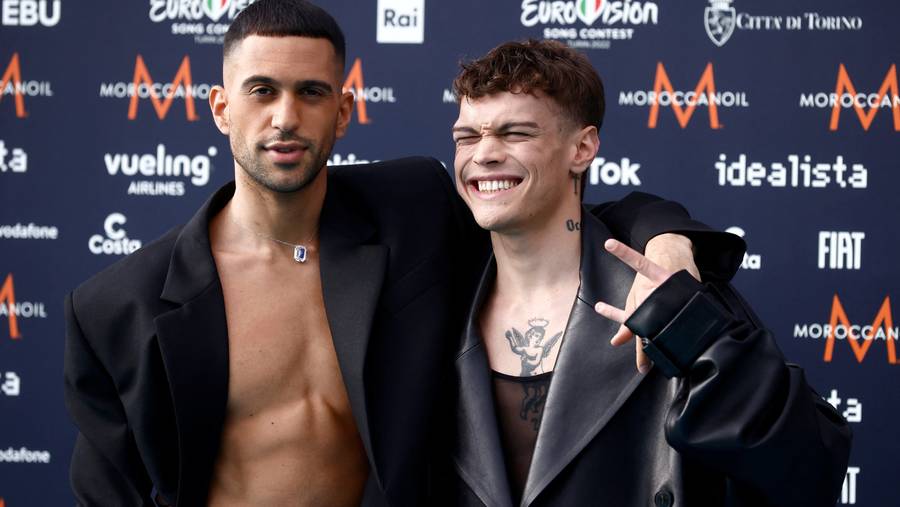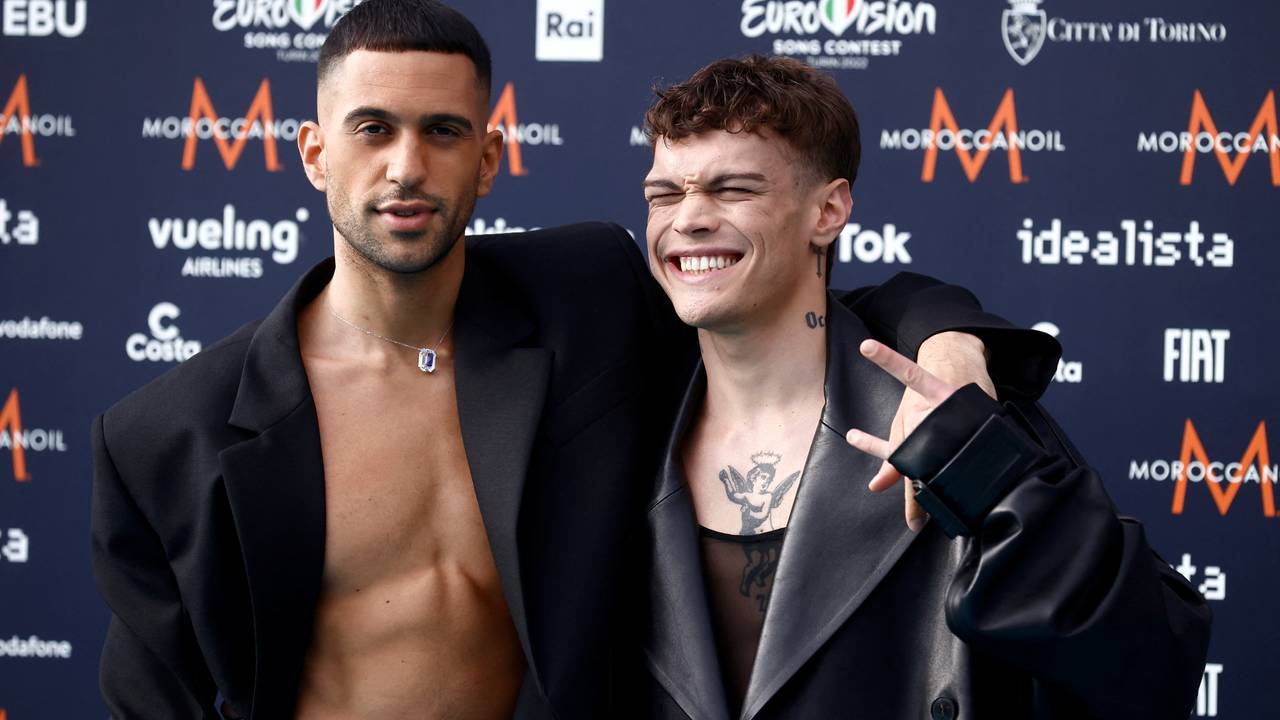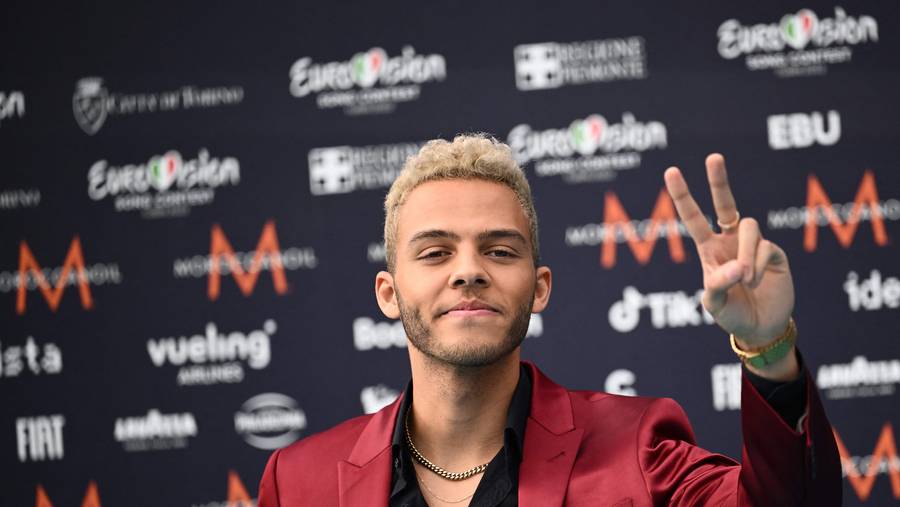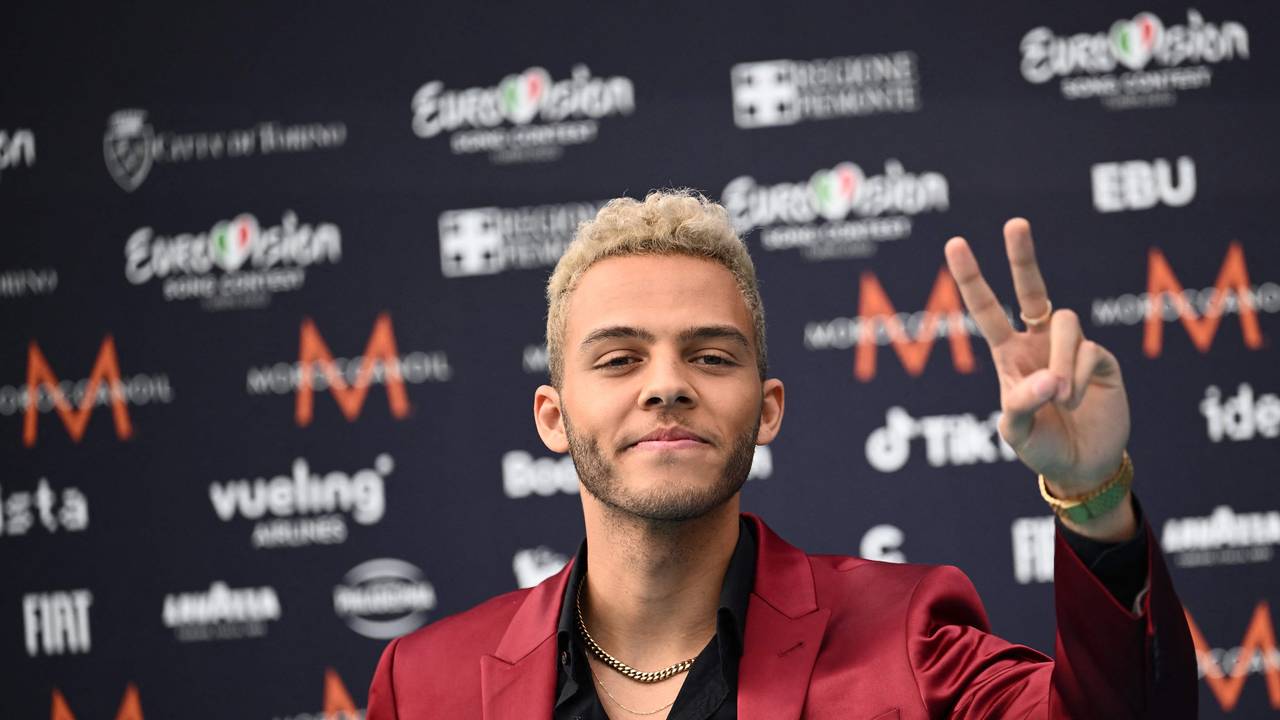 Artists from 40 countries will go through two semifinal rounds. 26 entries advance to the grand final on Saturday.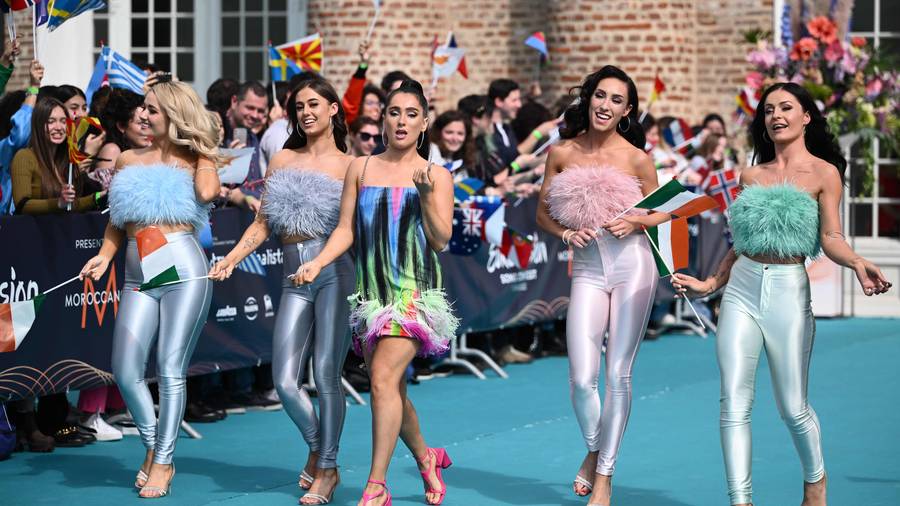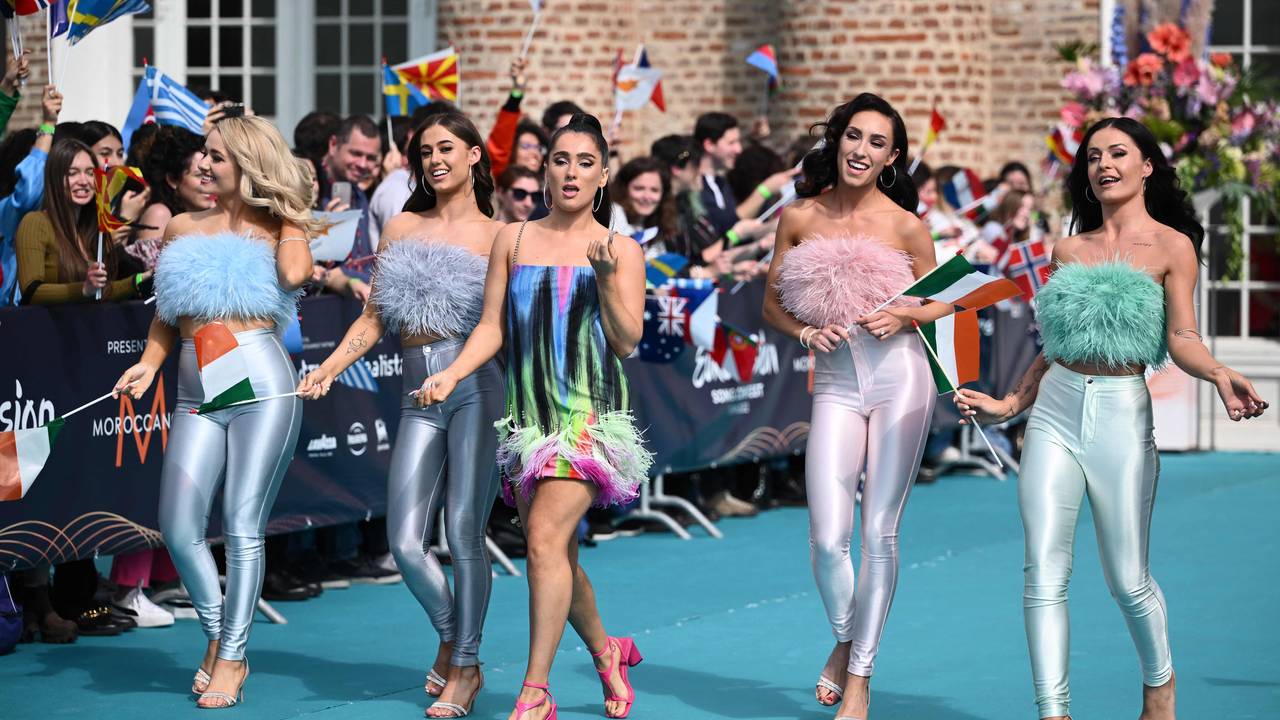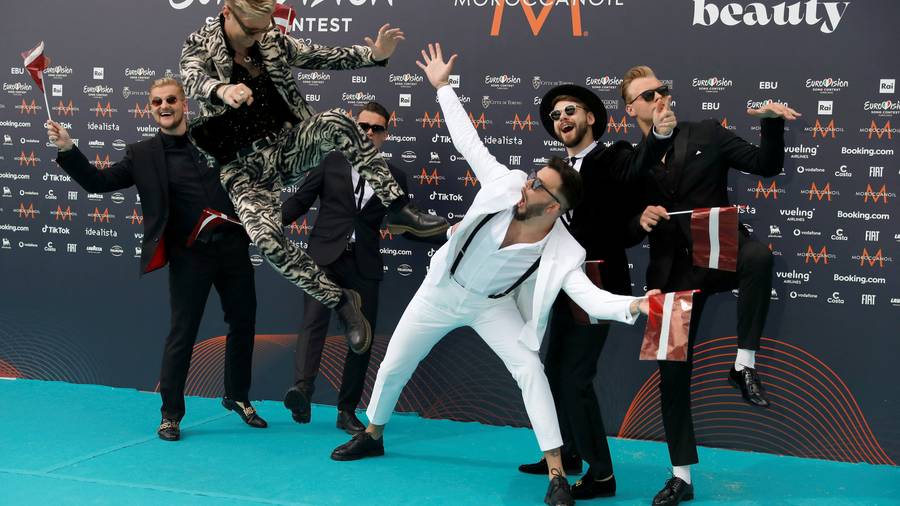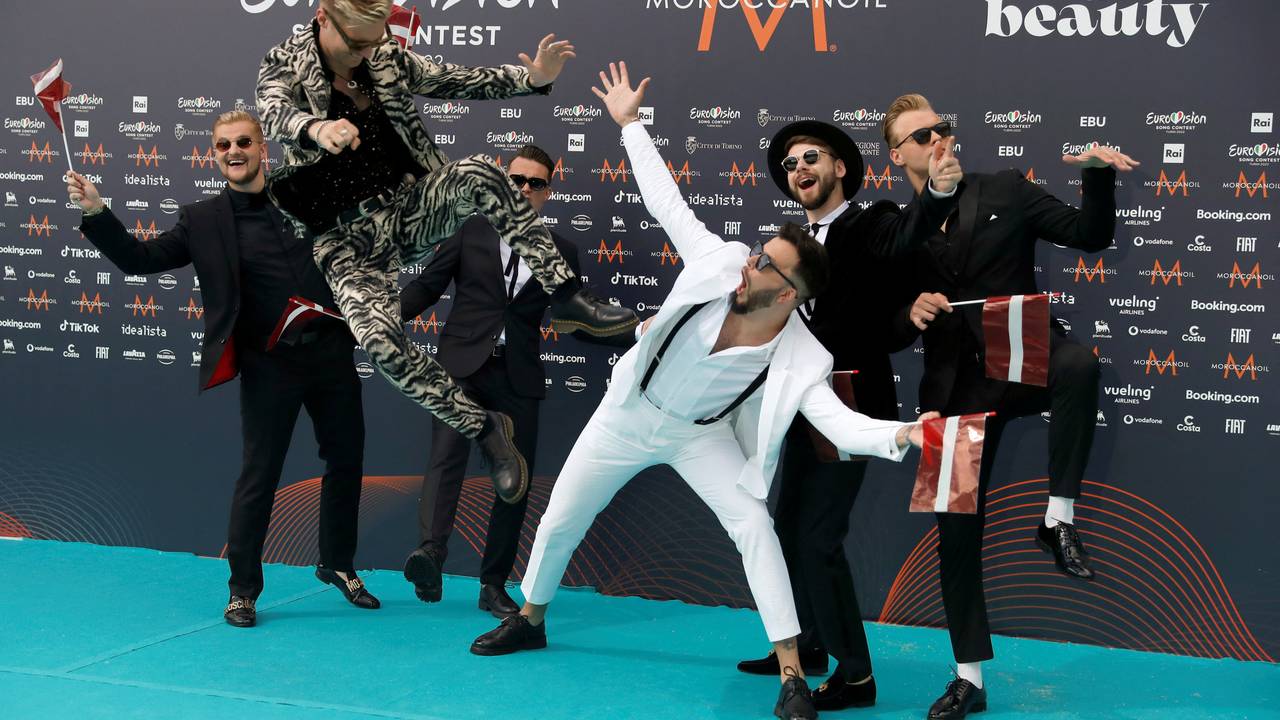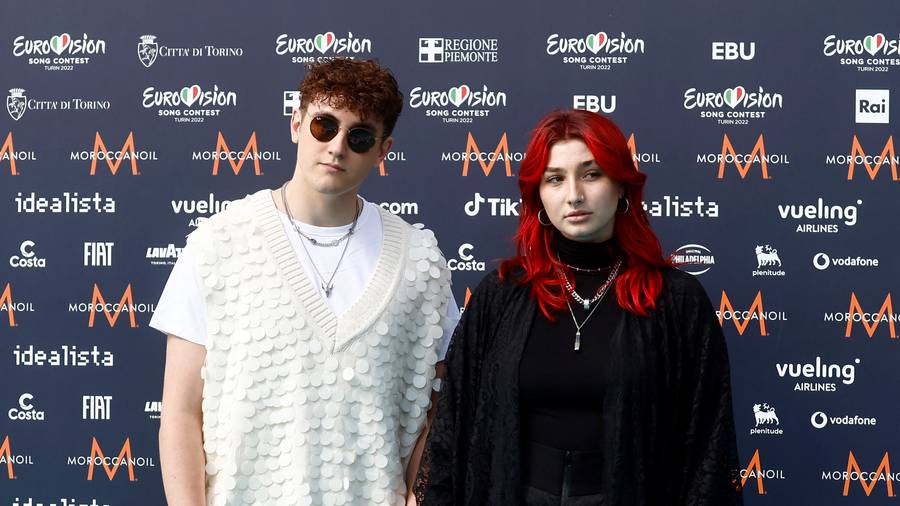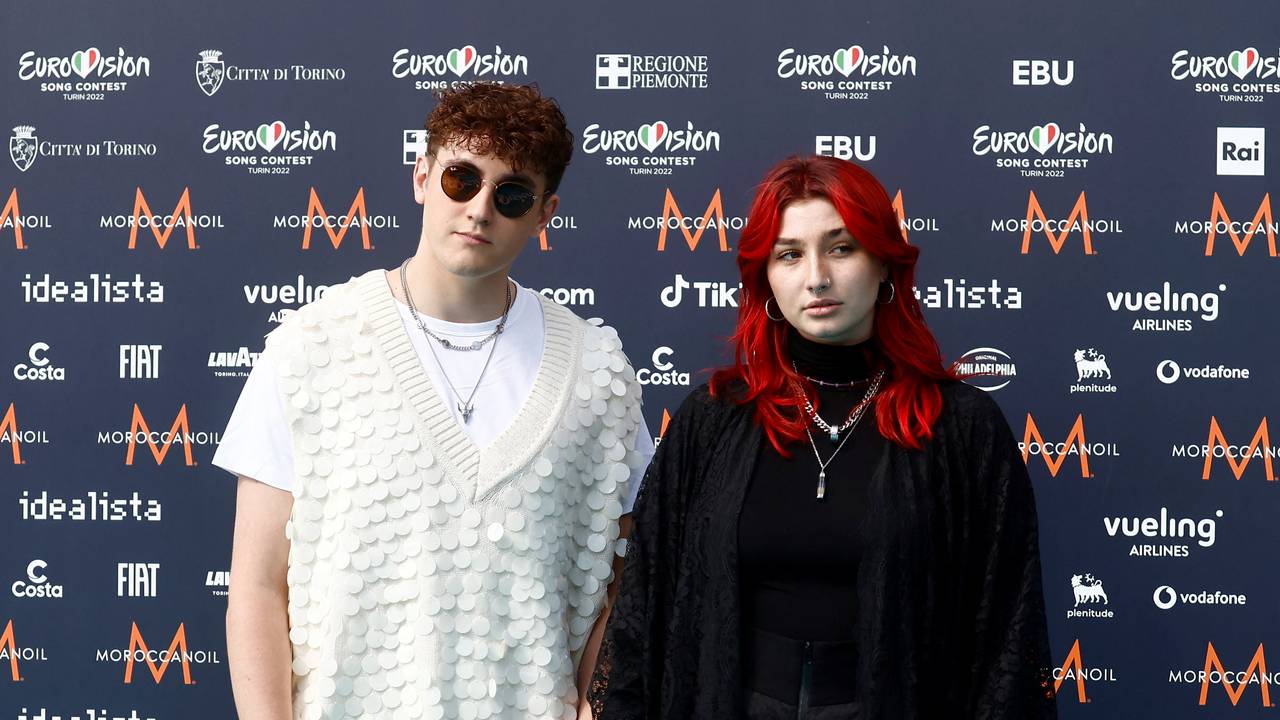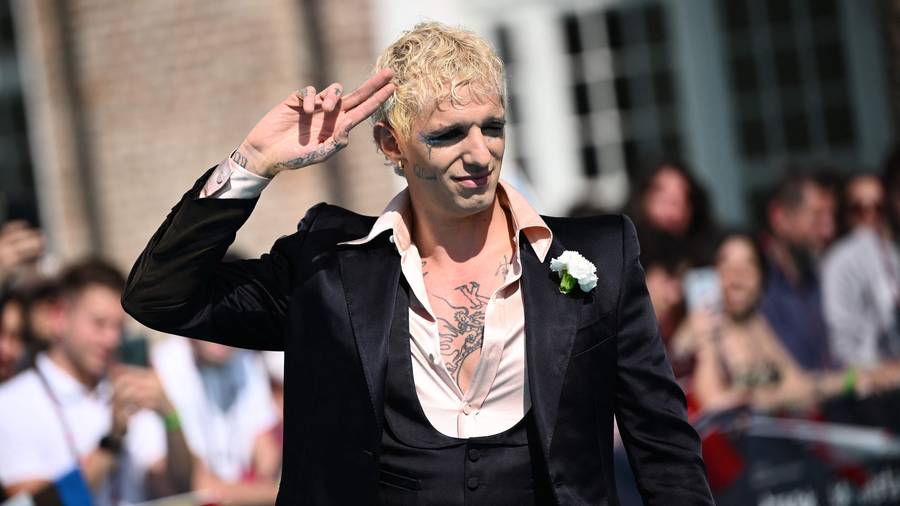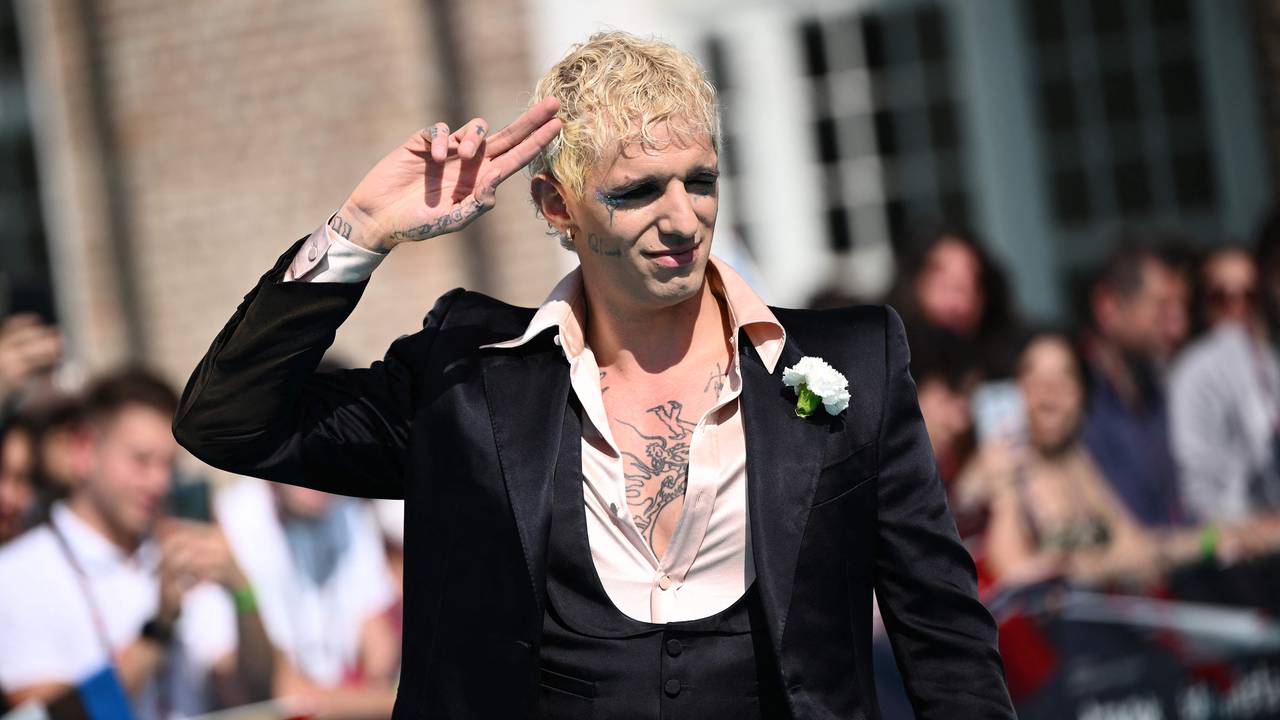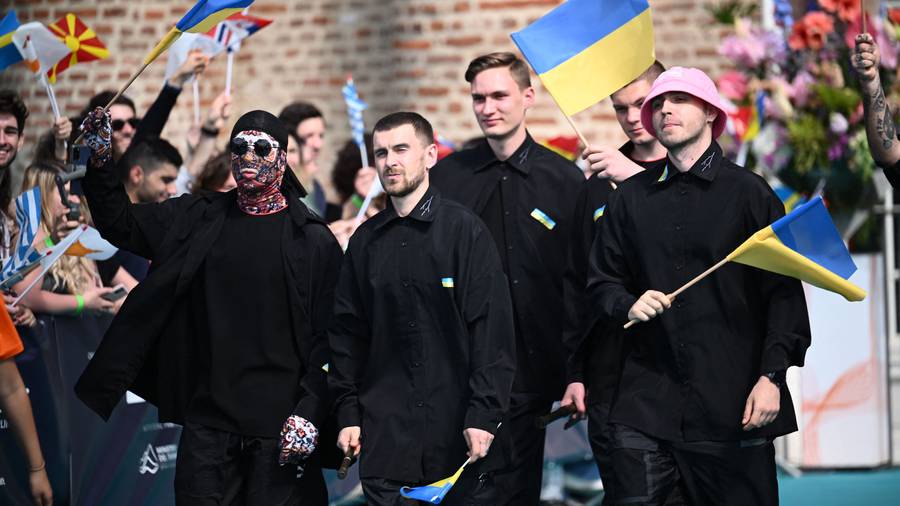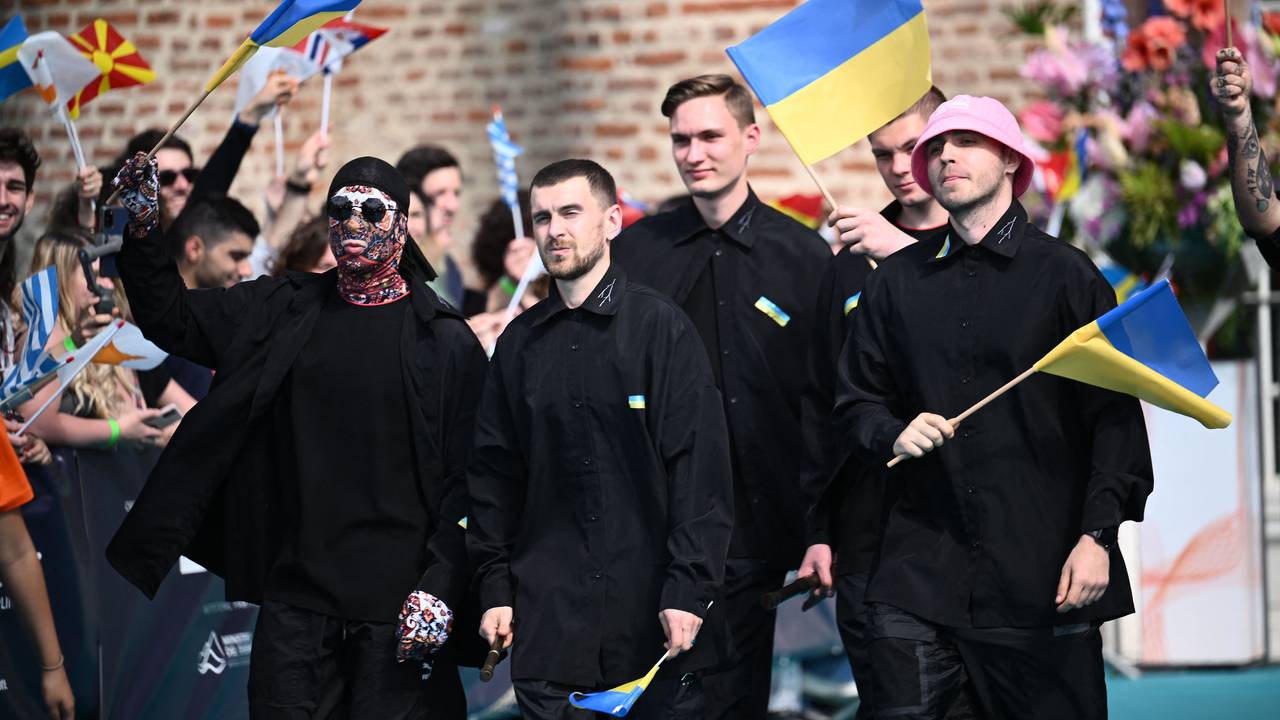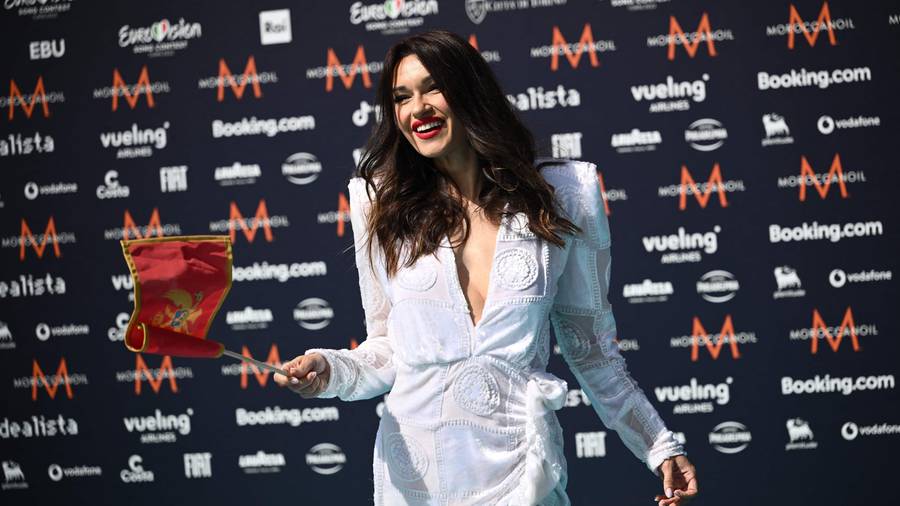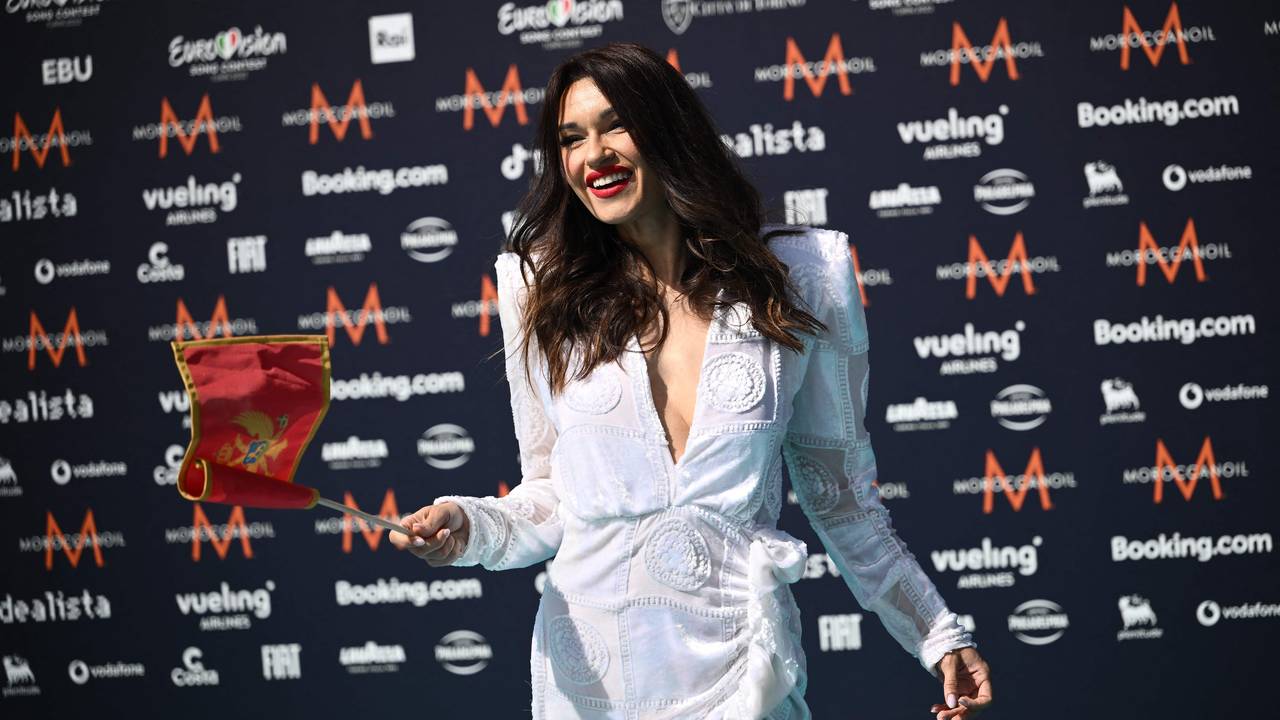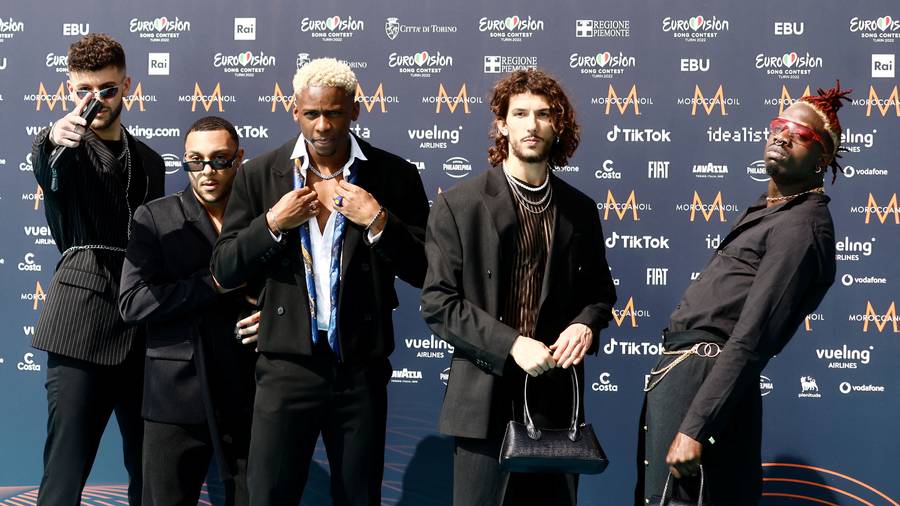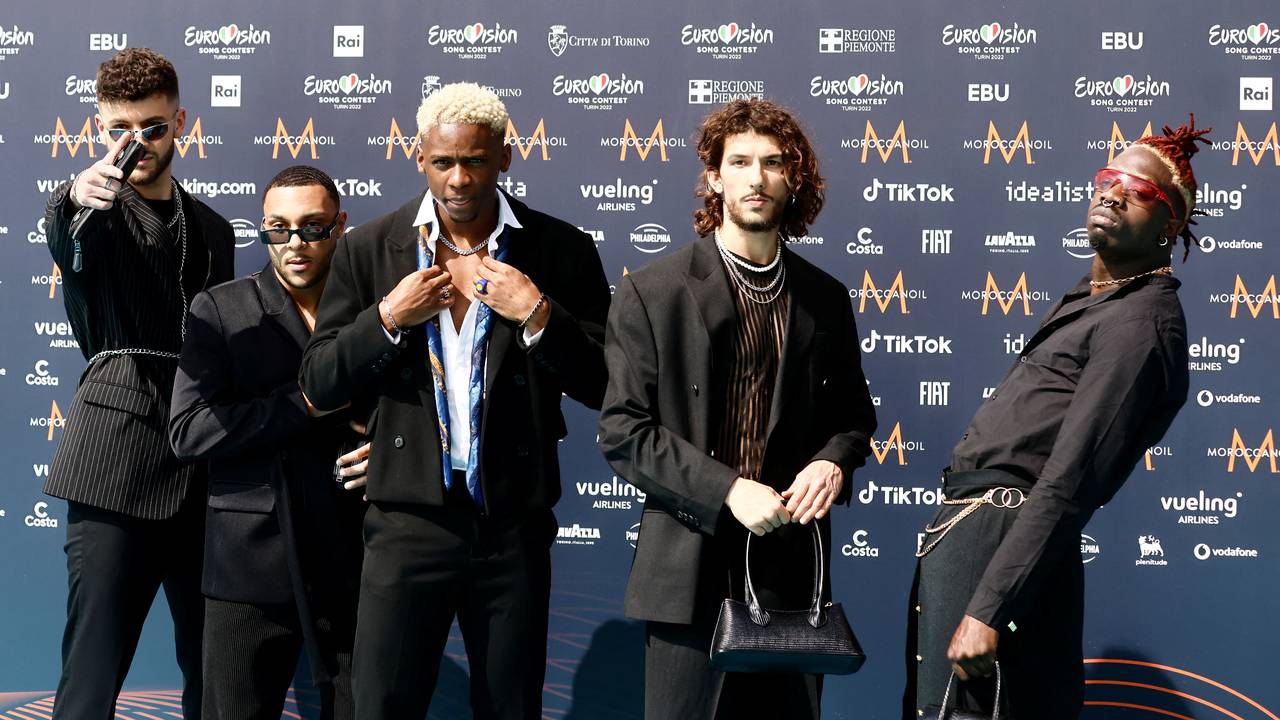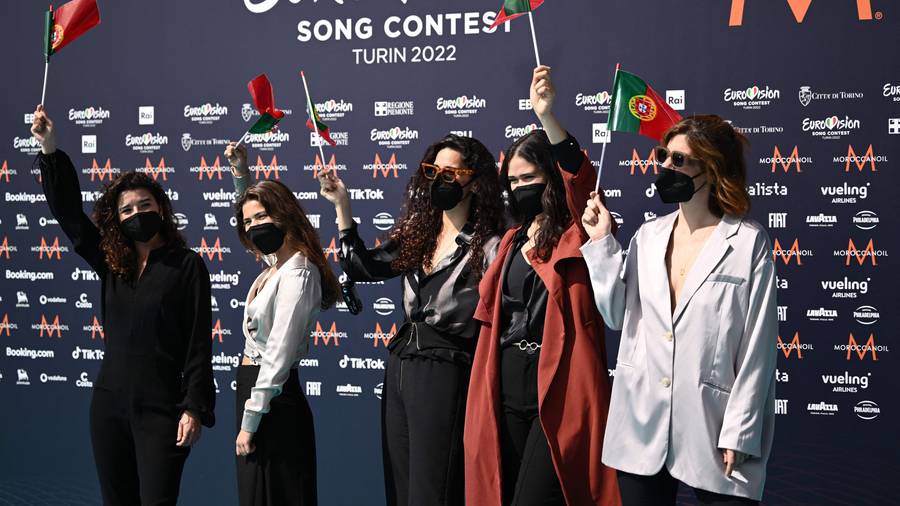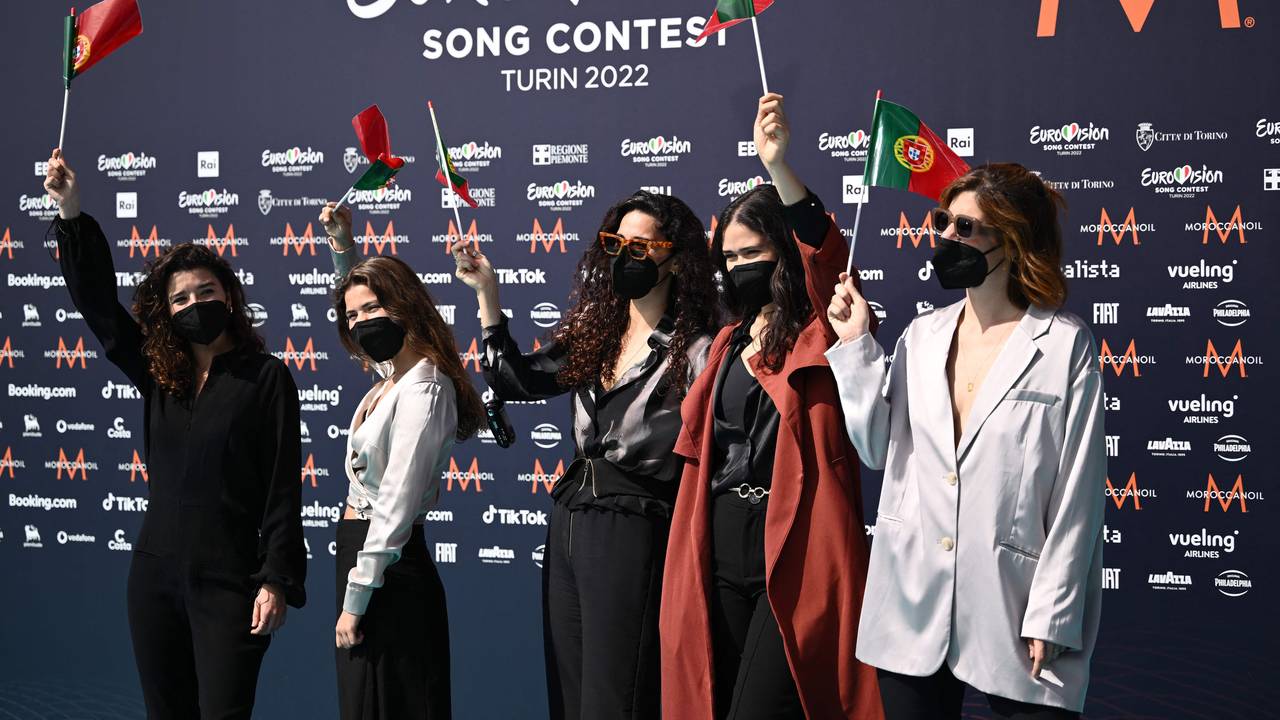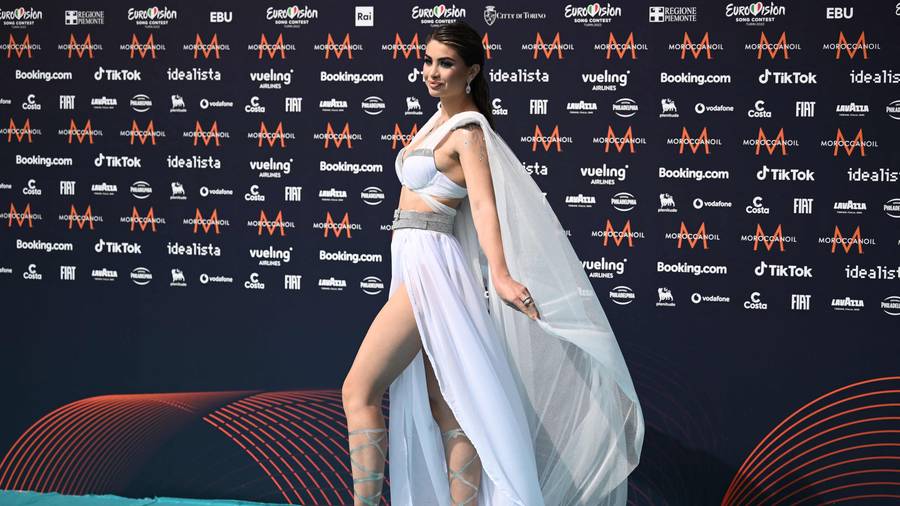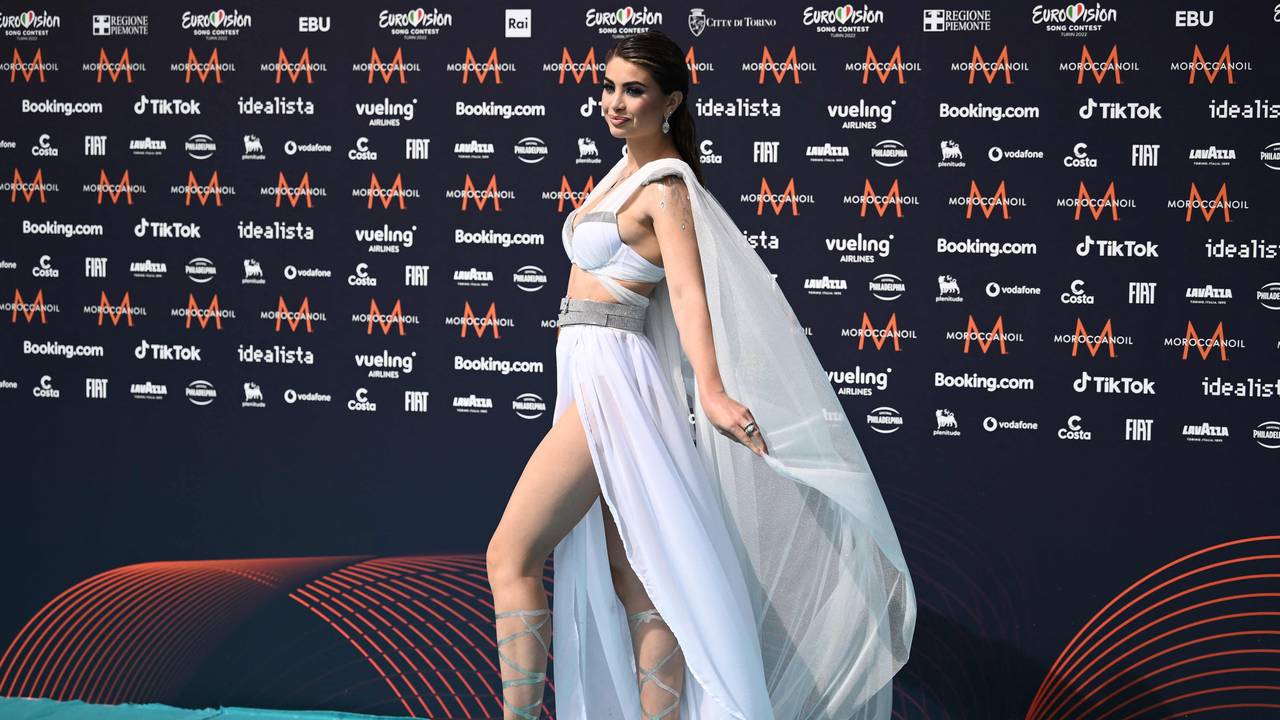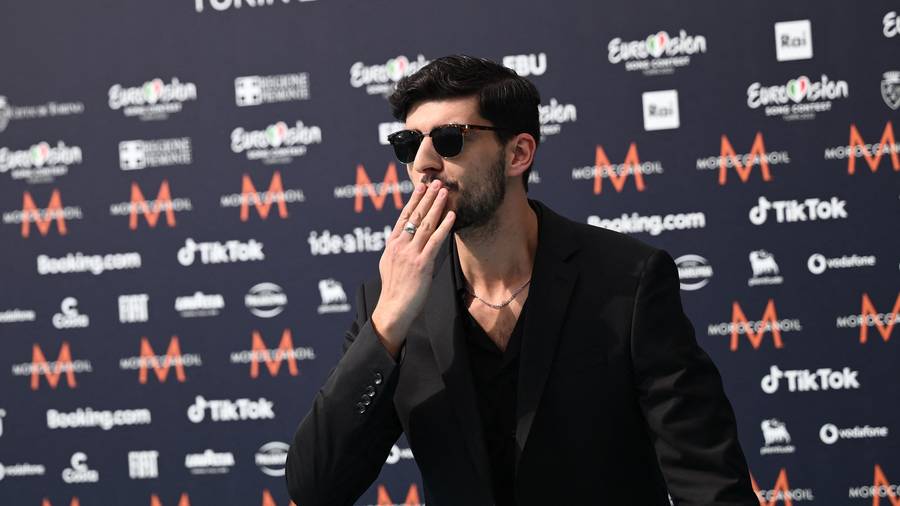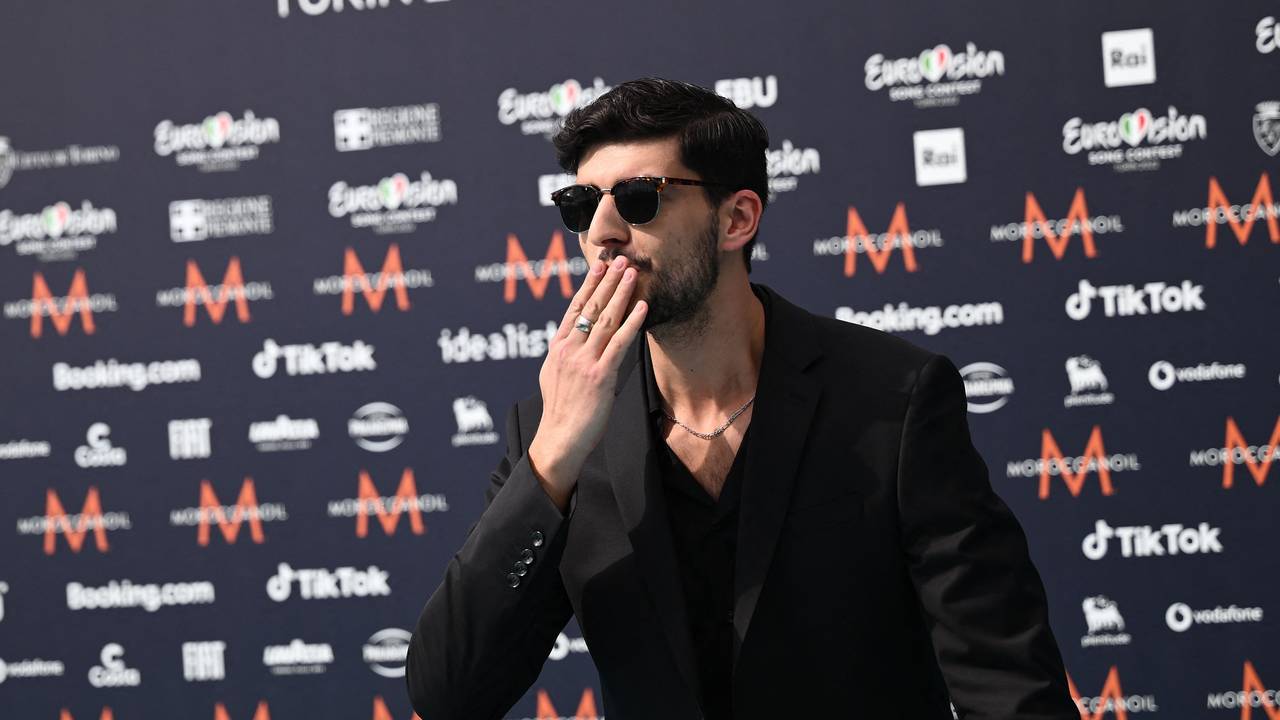 Among the odds of the year favorites, we find Ukraine, Italy, Great Britain, Sweden and Spain.

Three «Norwegian Contributions»
The band "We Are Domi" represents the Czech Republic. Two of the three band members are Norwegians.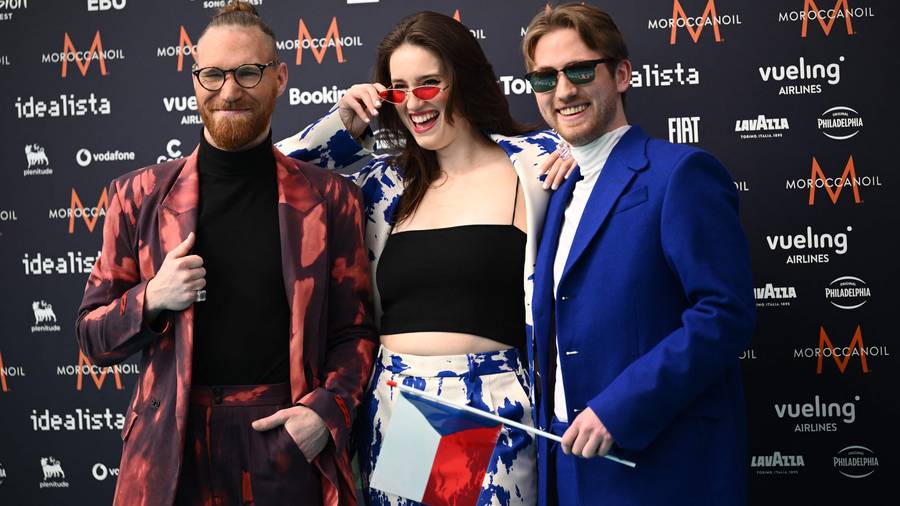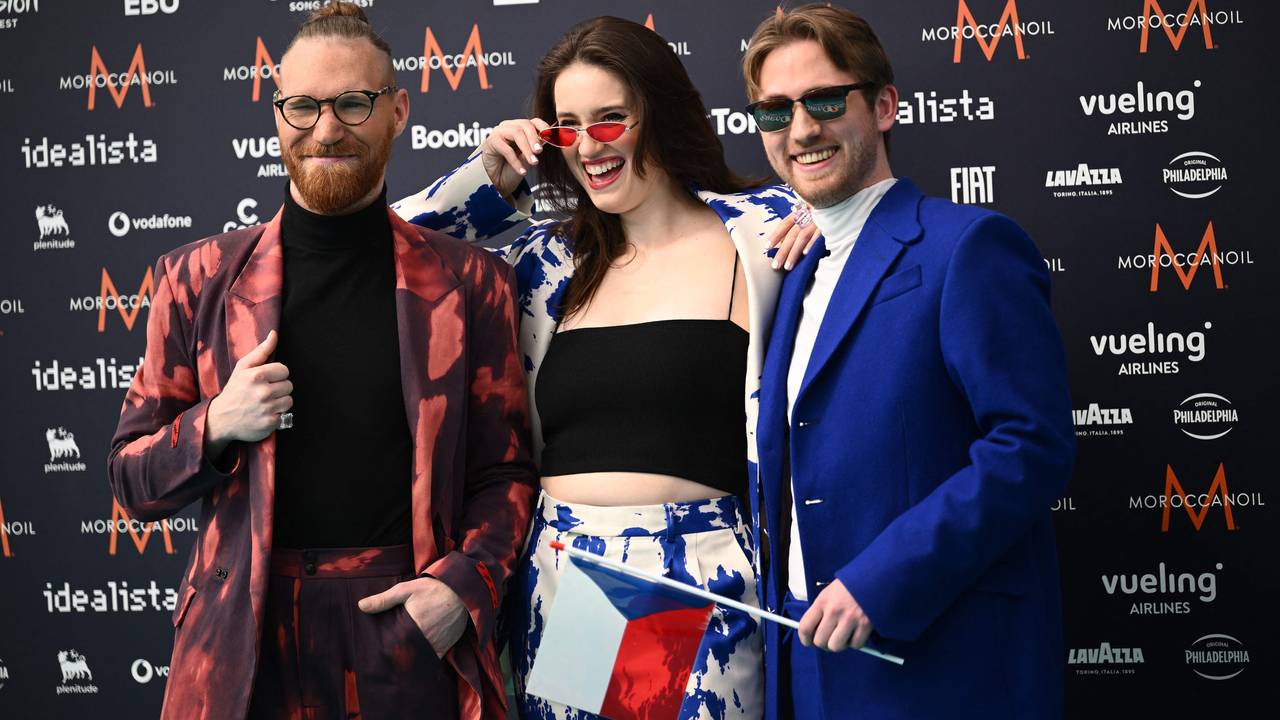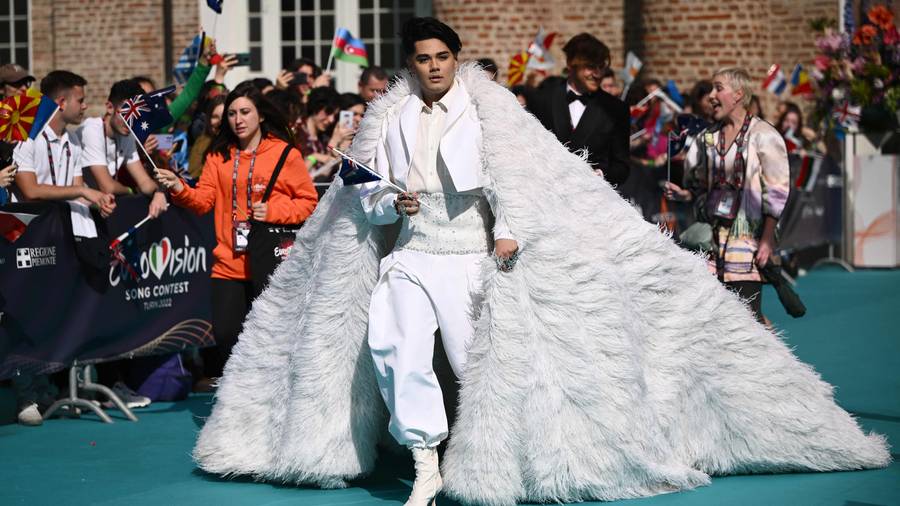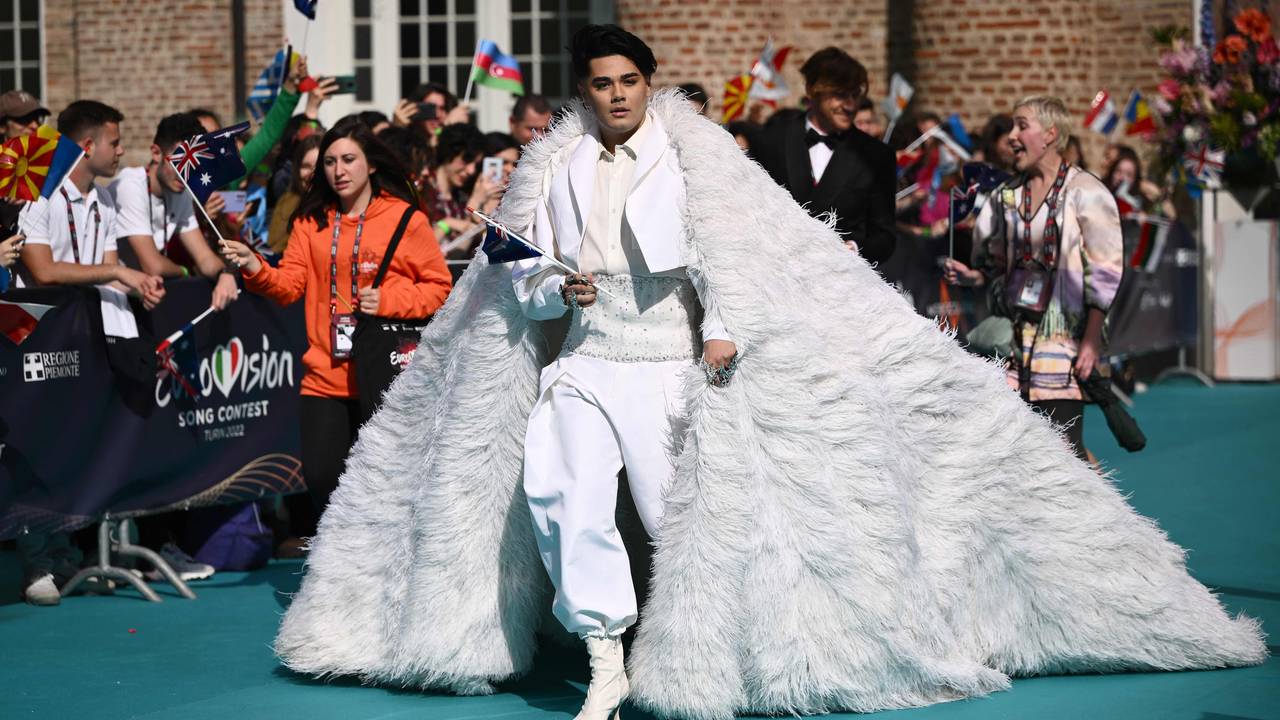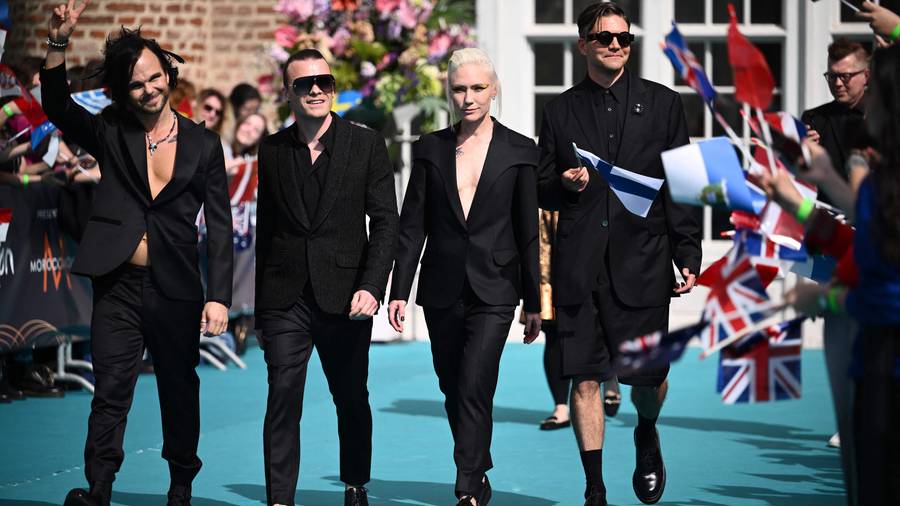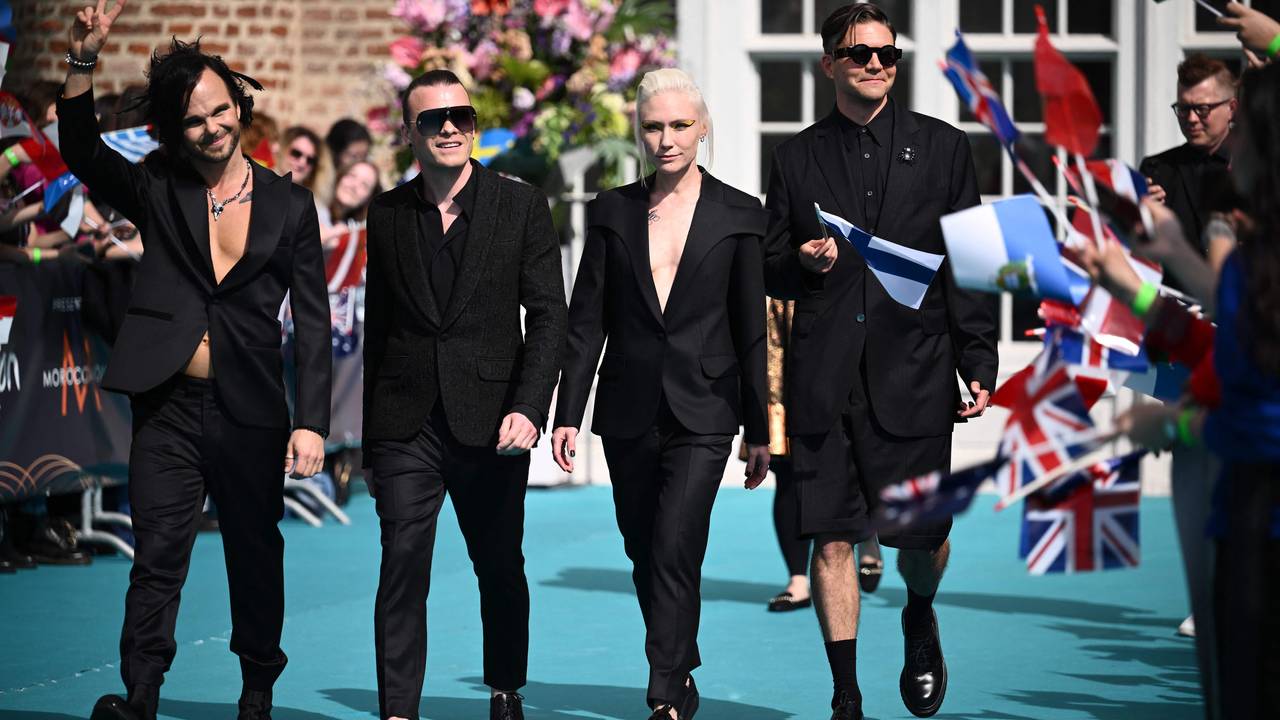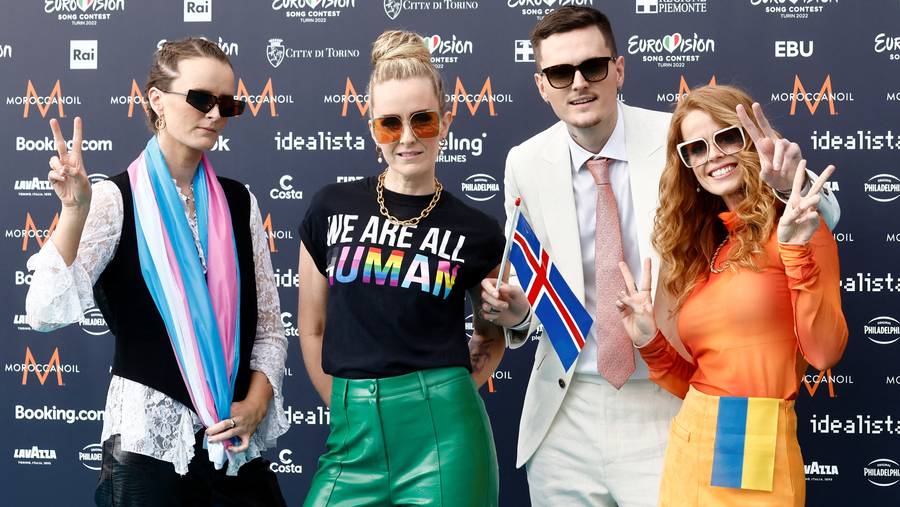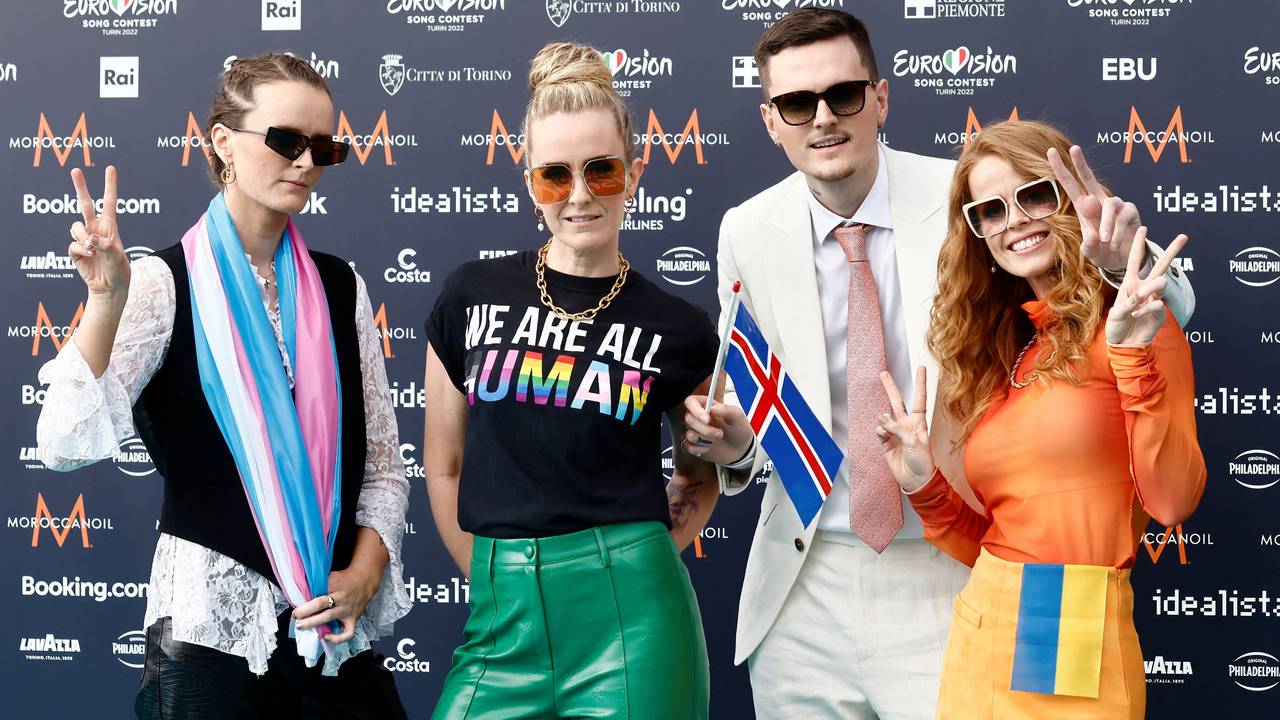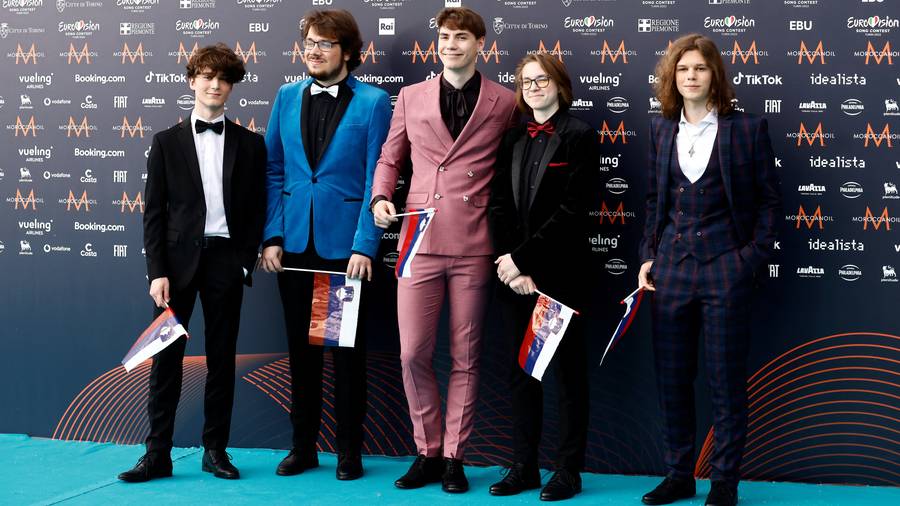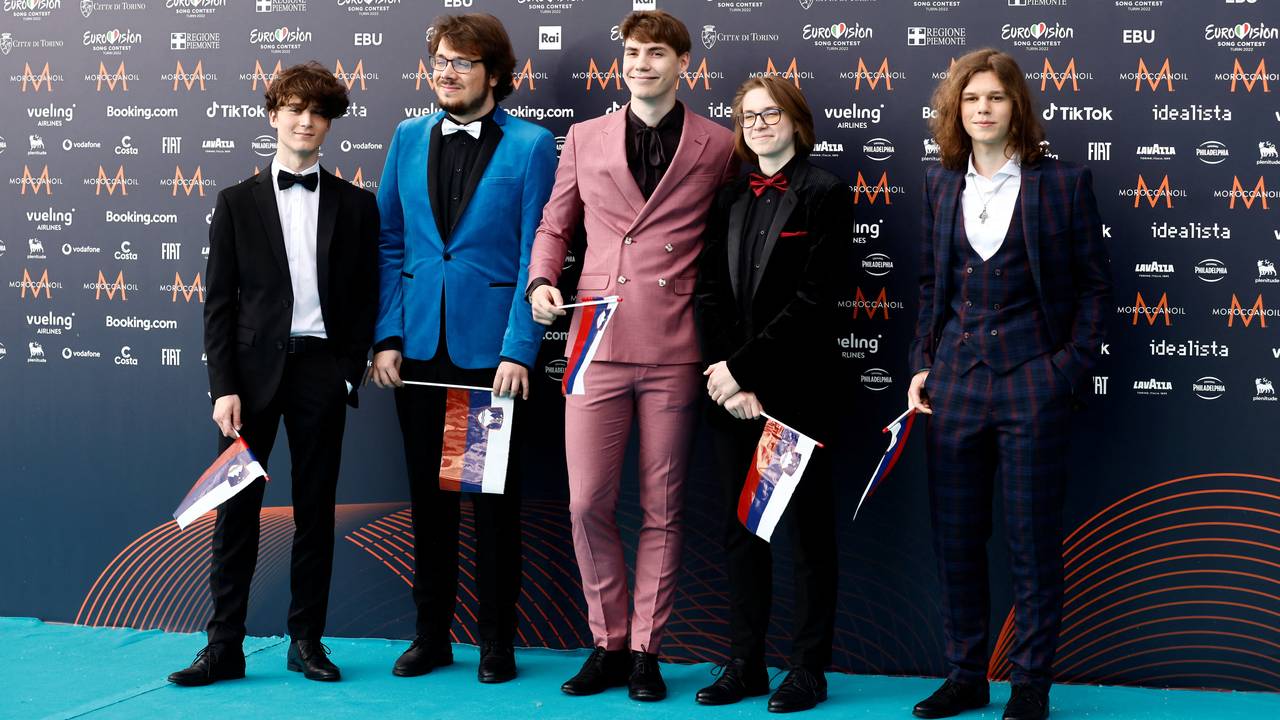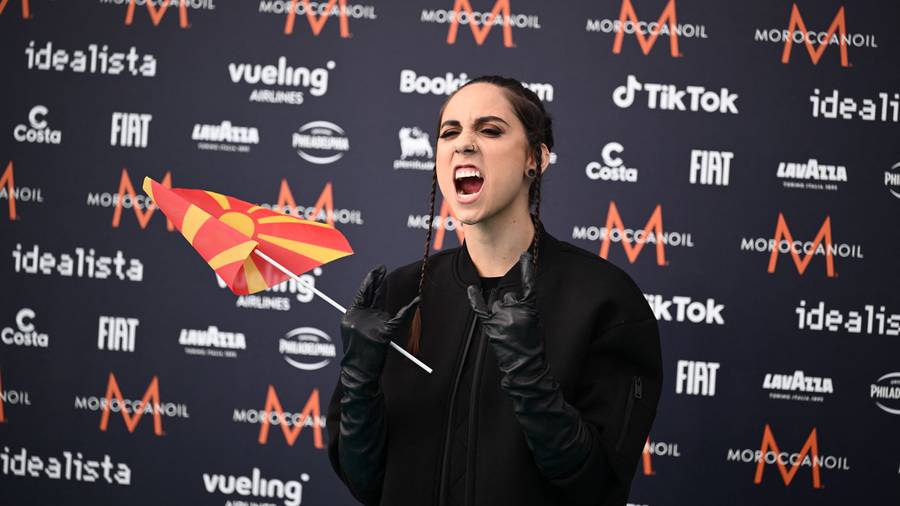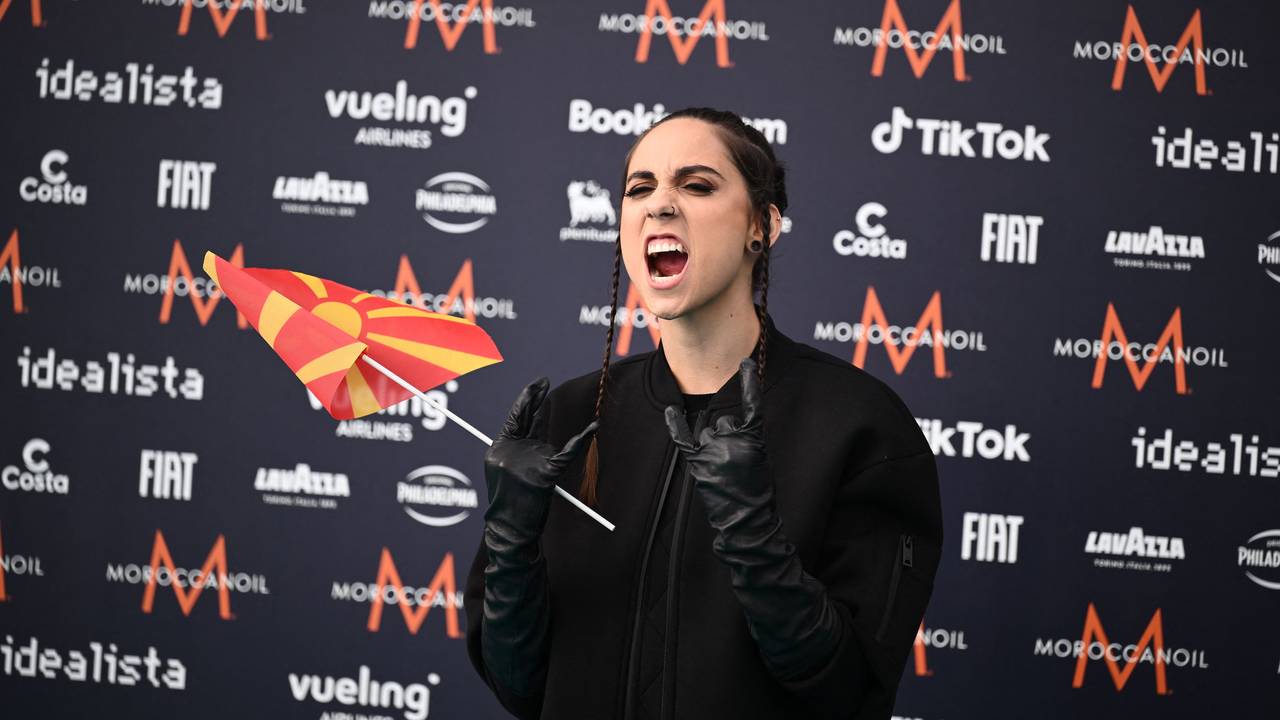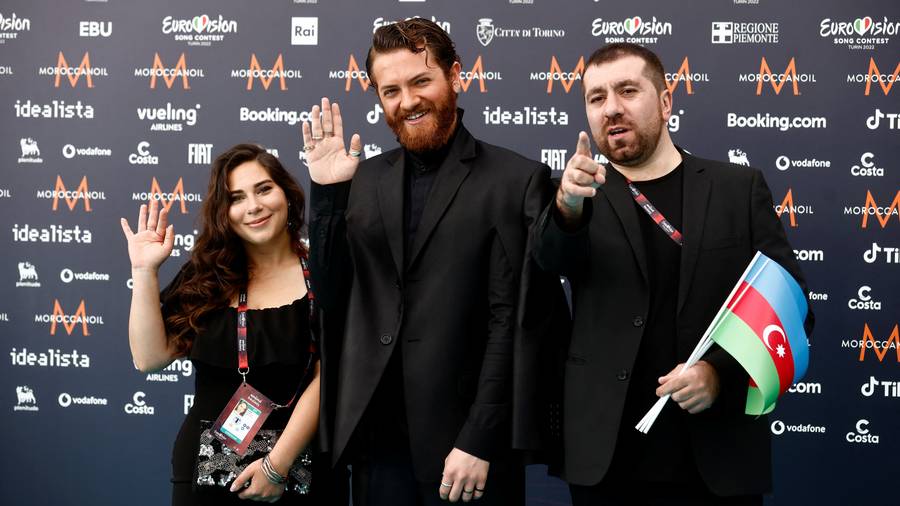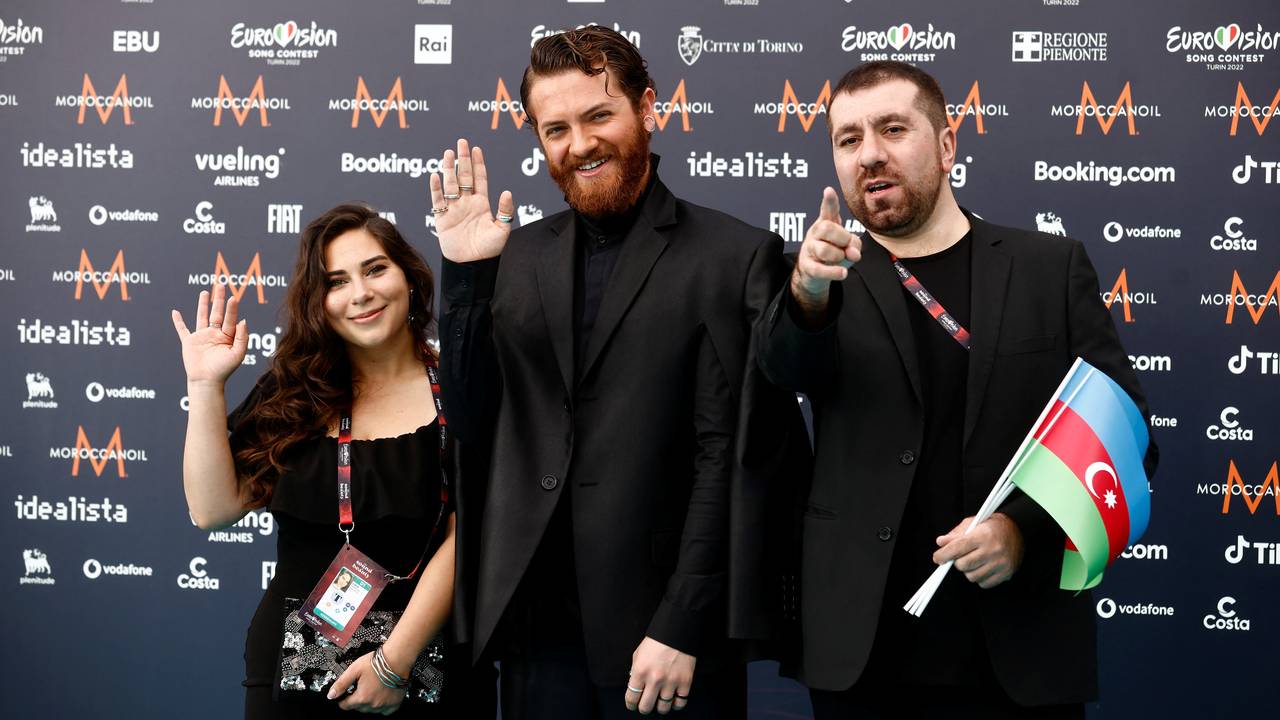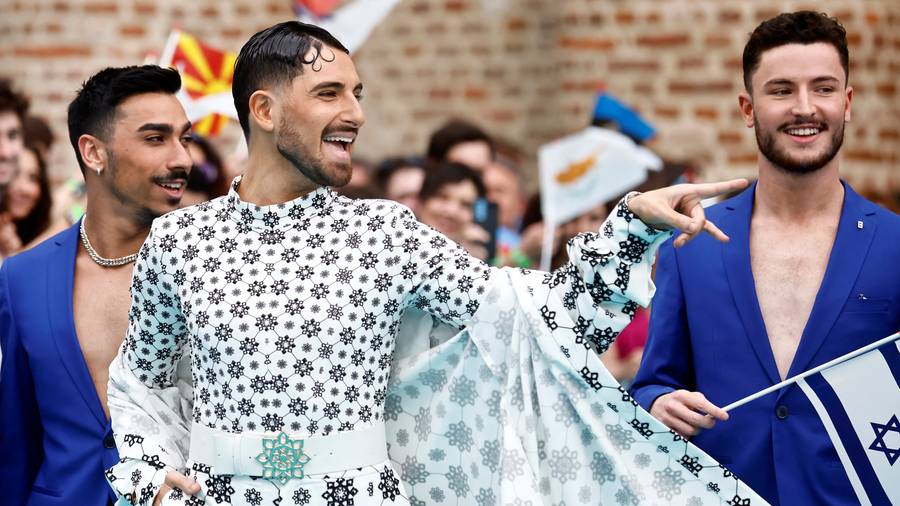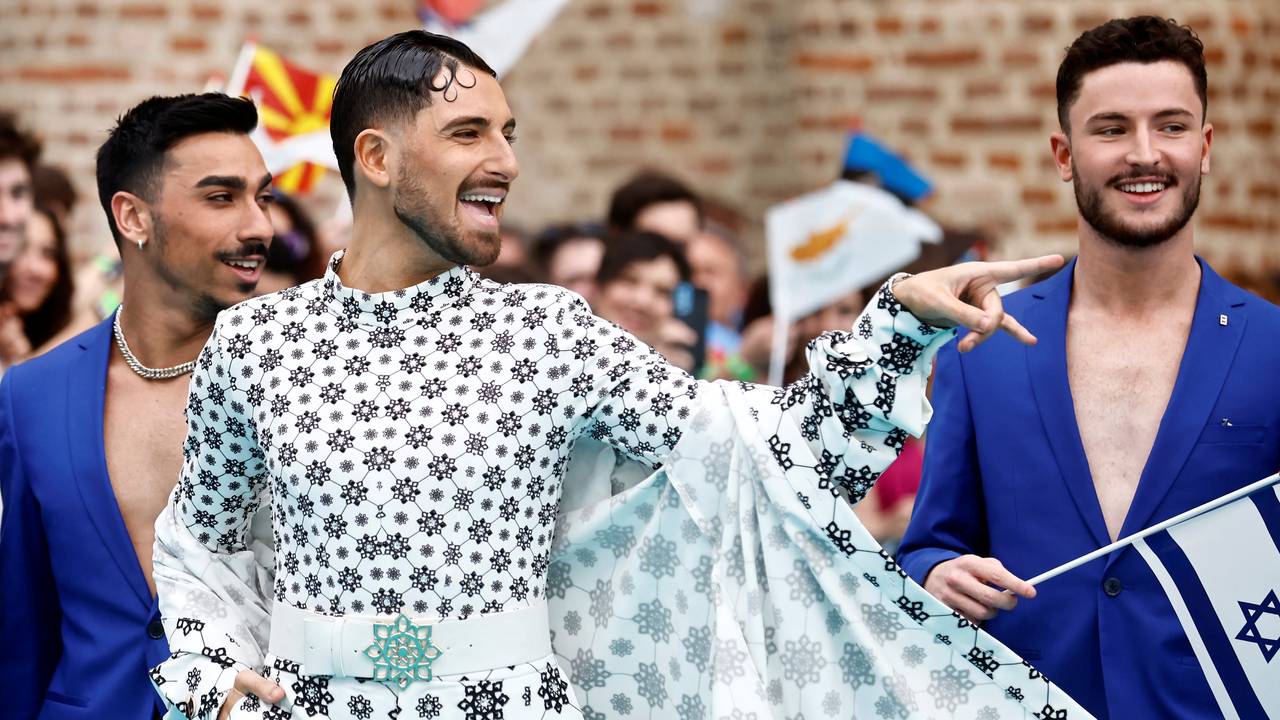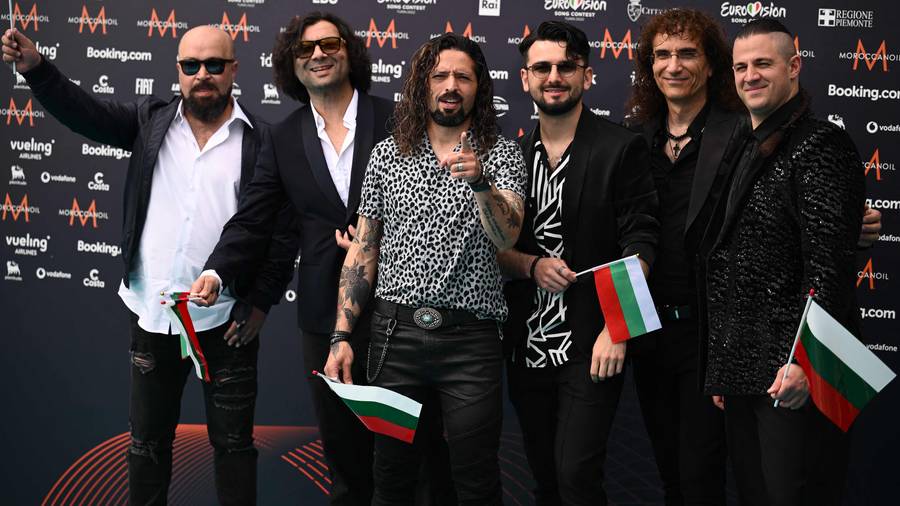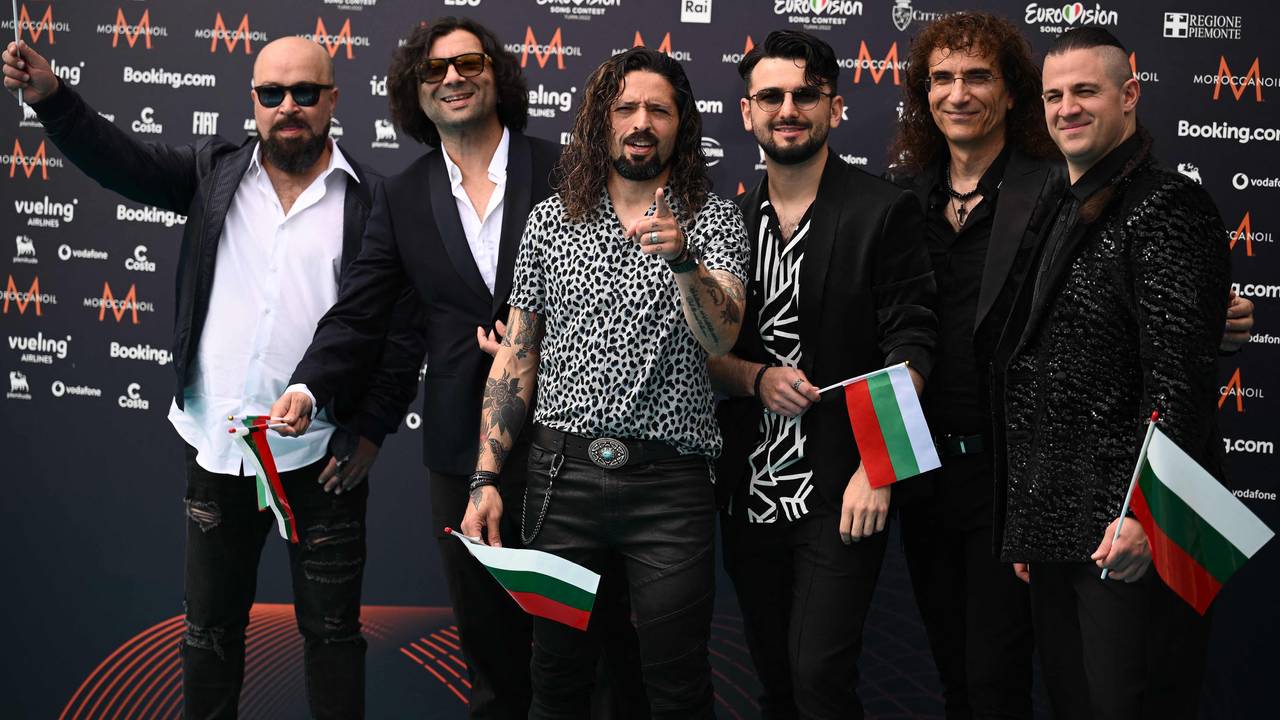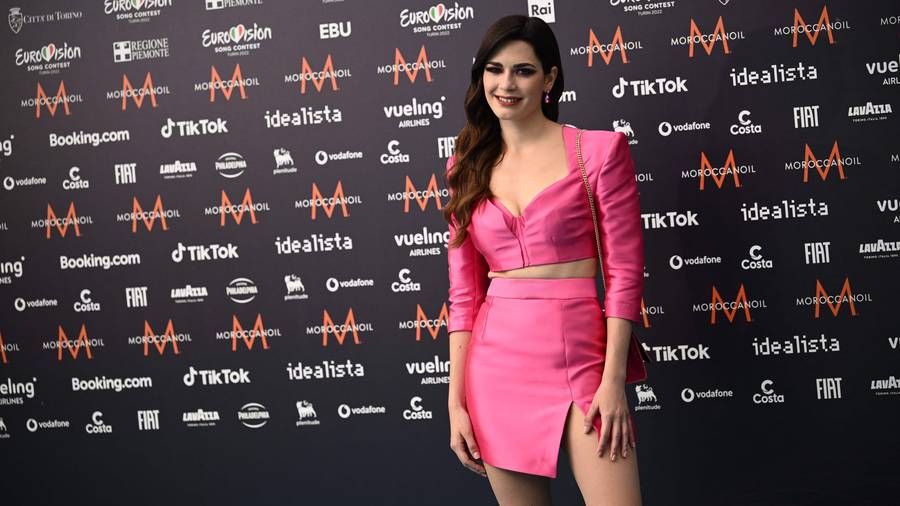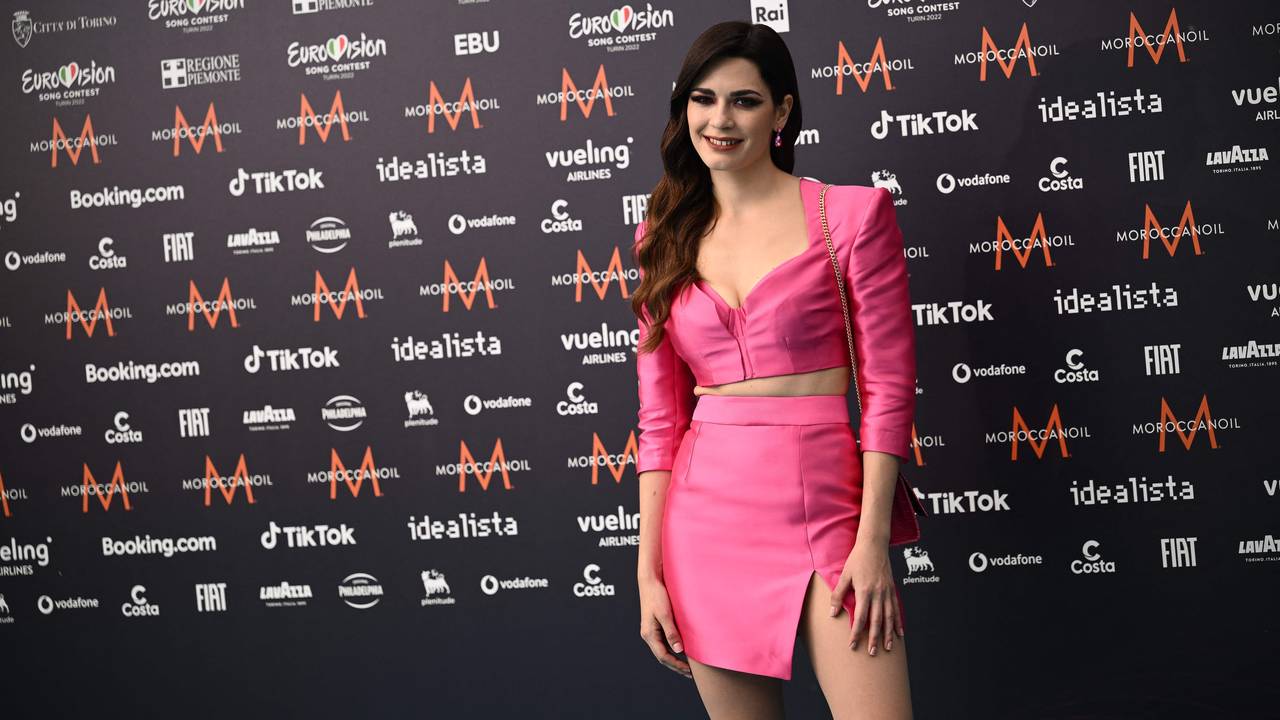 Casper Hatlestad and Benjamin Rekstad play guitar and keyboards, while Czech Dominika Hašková is vocalist.
– We feel we got some extra love. Both from the Czech Republic and from Norway. So it's twice as much fun, says Rekstad.
Greek-Norwegian Amanda Tenfjord, or Amanda Georgiadi Tenfjord as her full name is, represented Greece during this year's Eurovision.
"I've received a lot of support from Greece, something I'm very happy about, because I wasn't a famous name there before," said Tenfjord.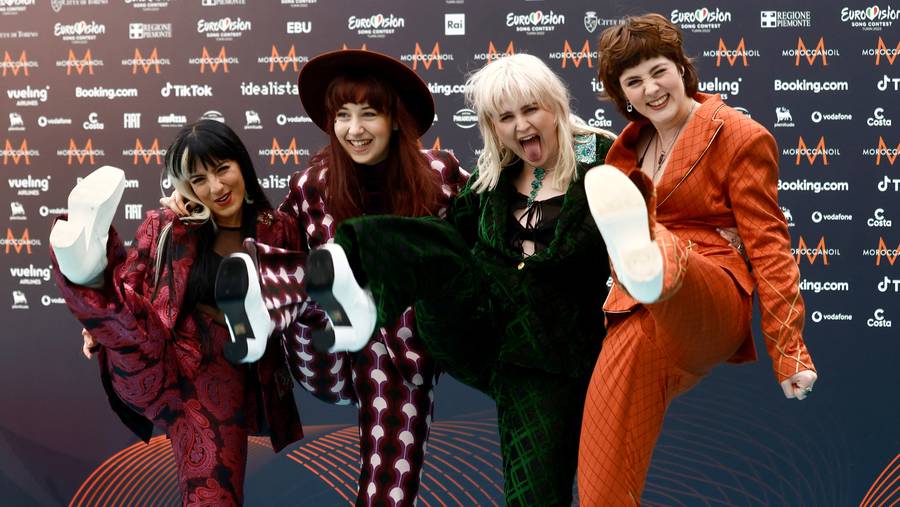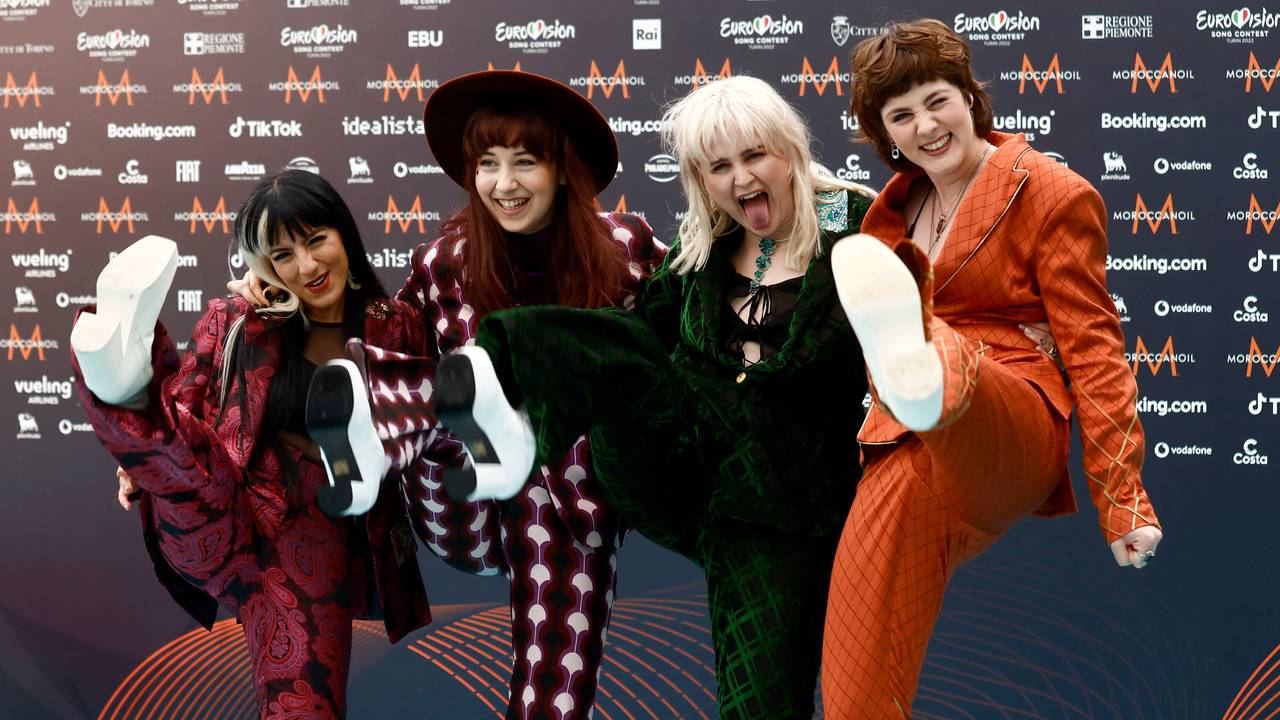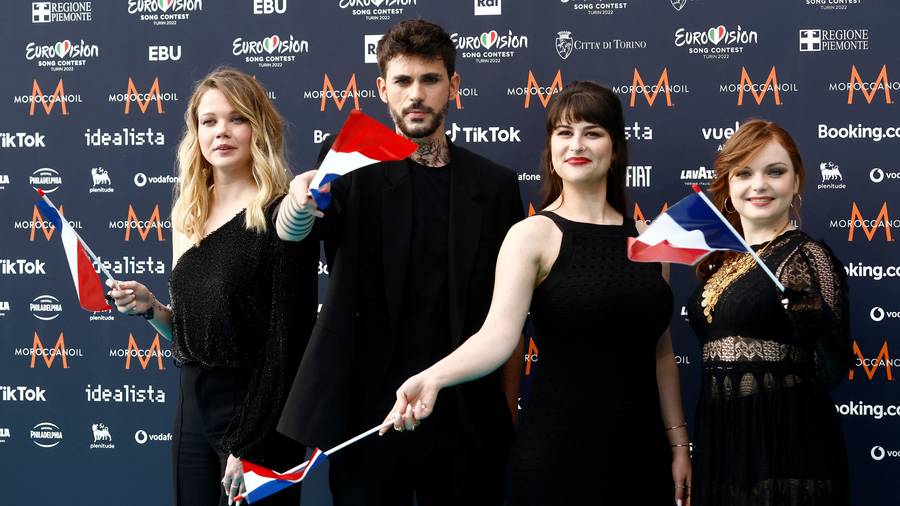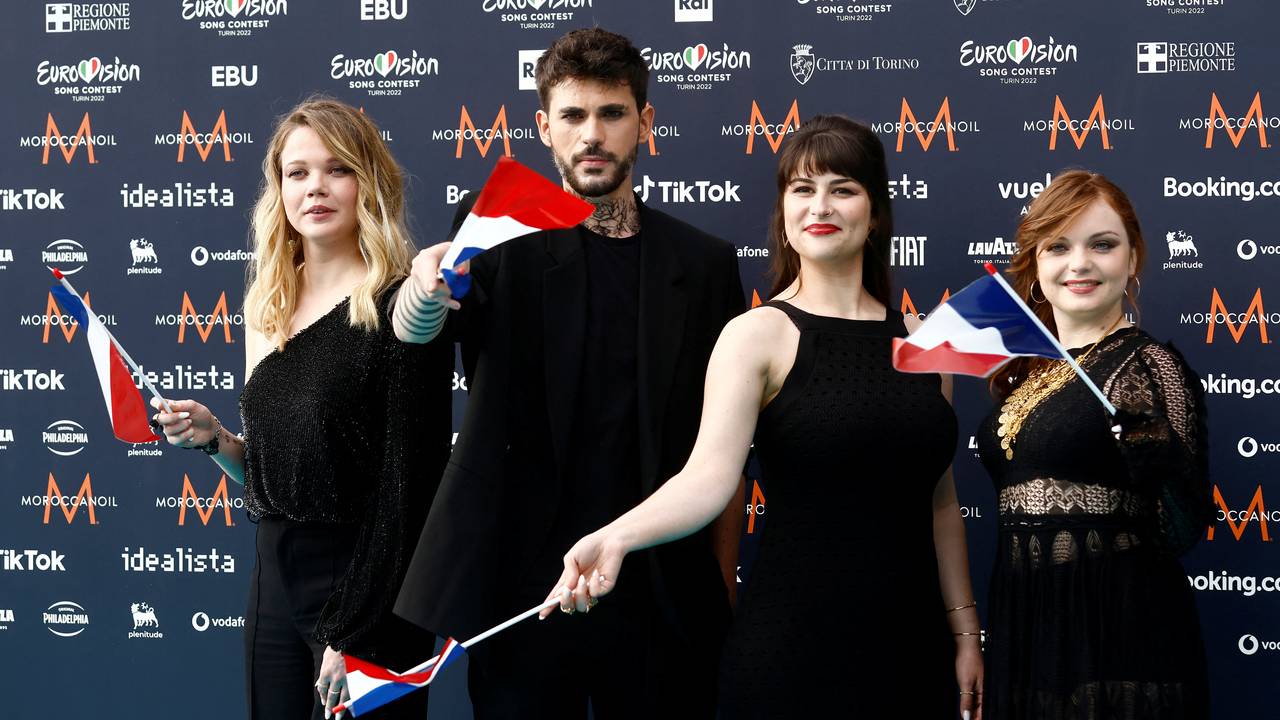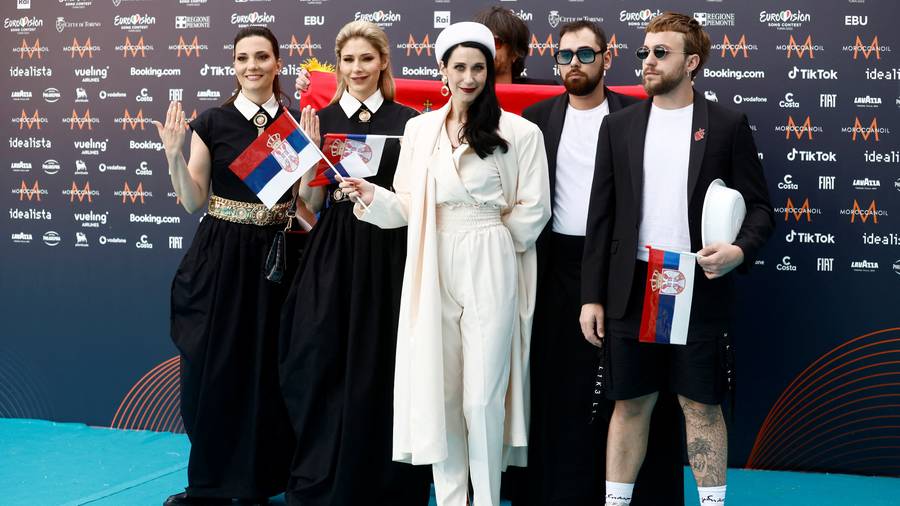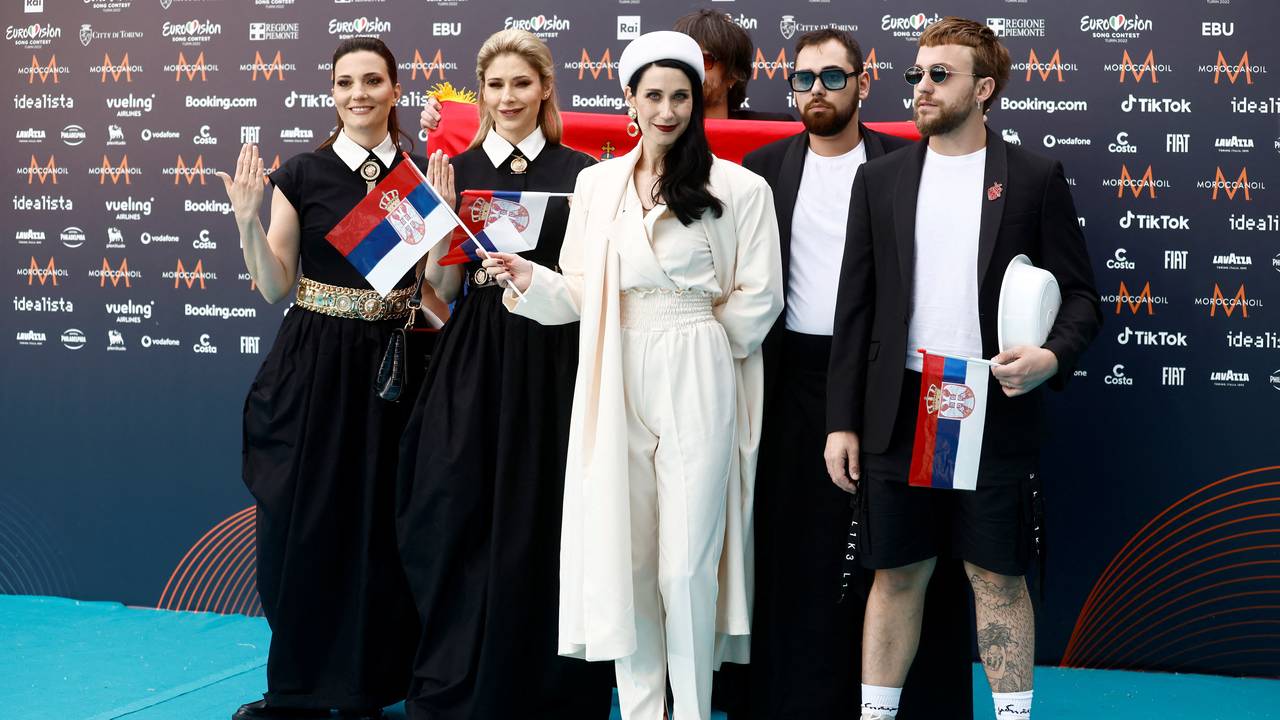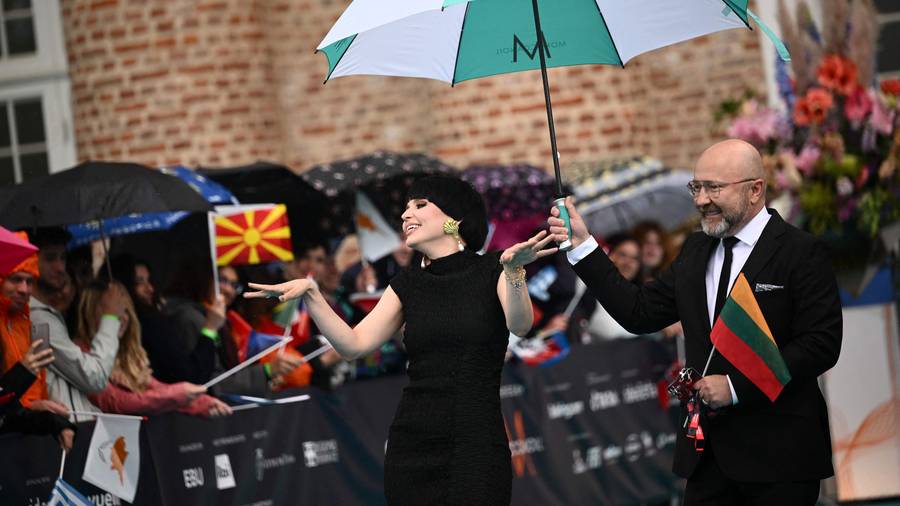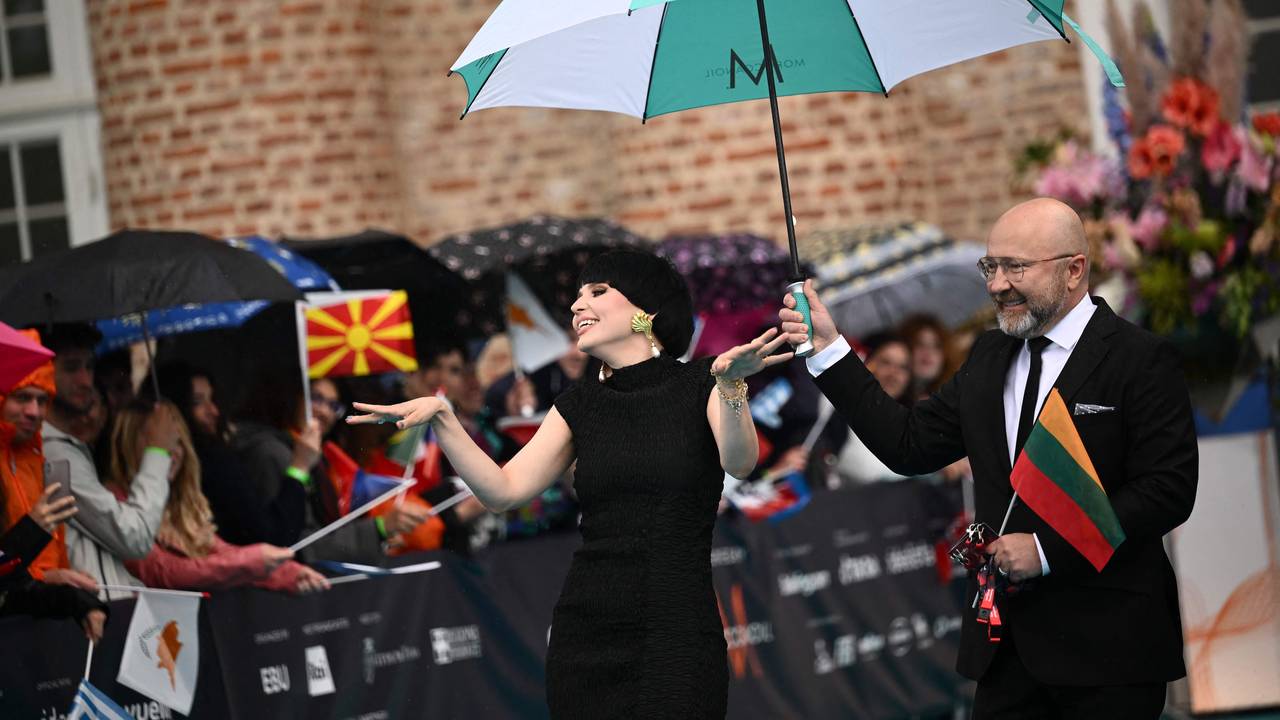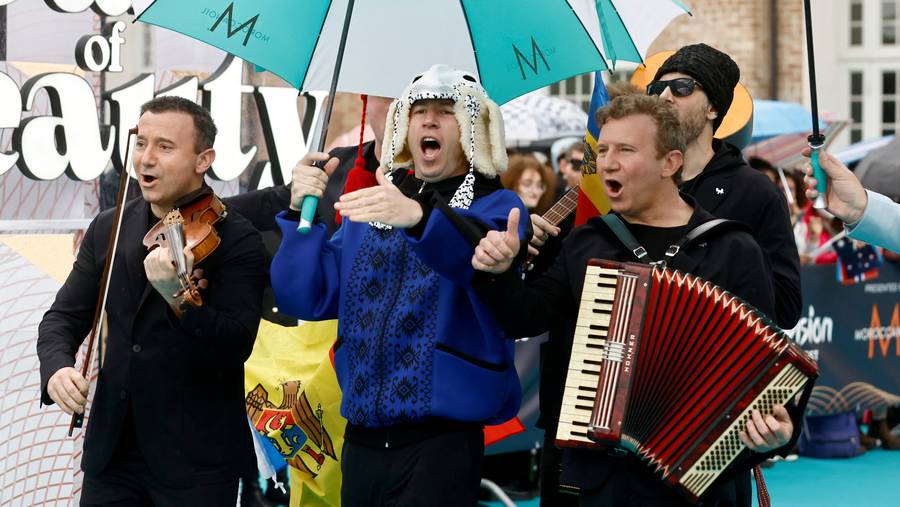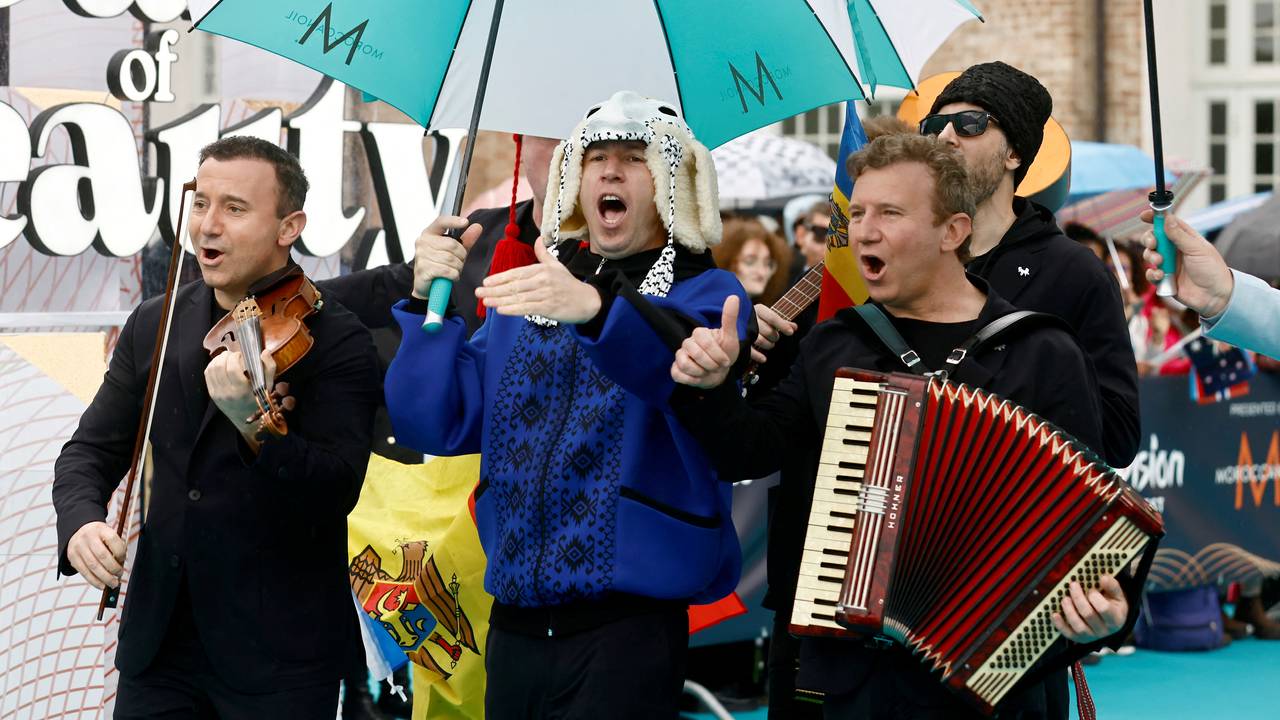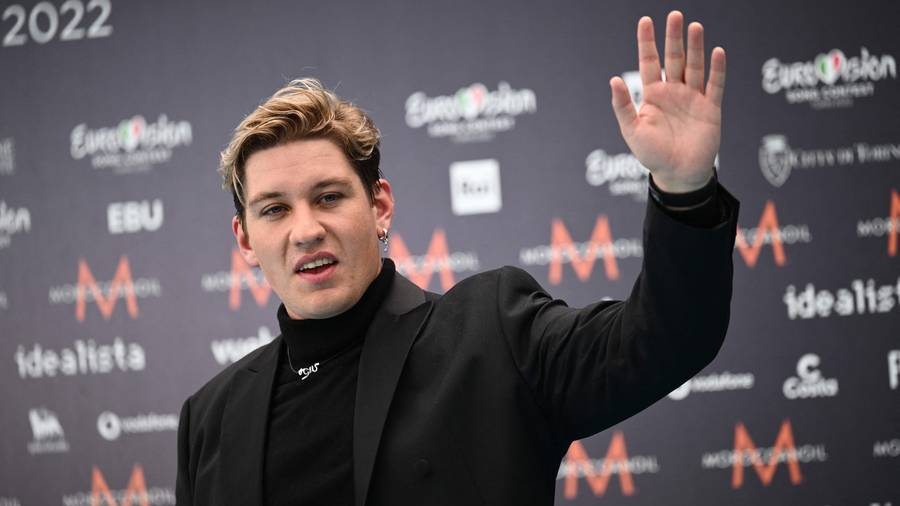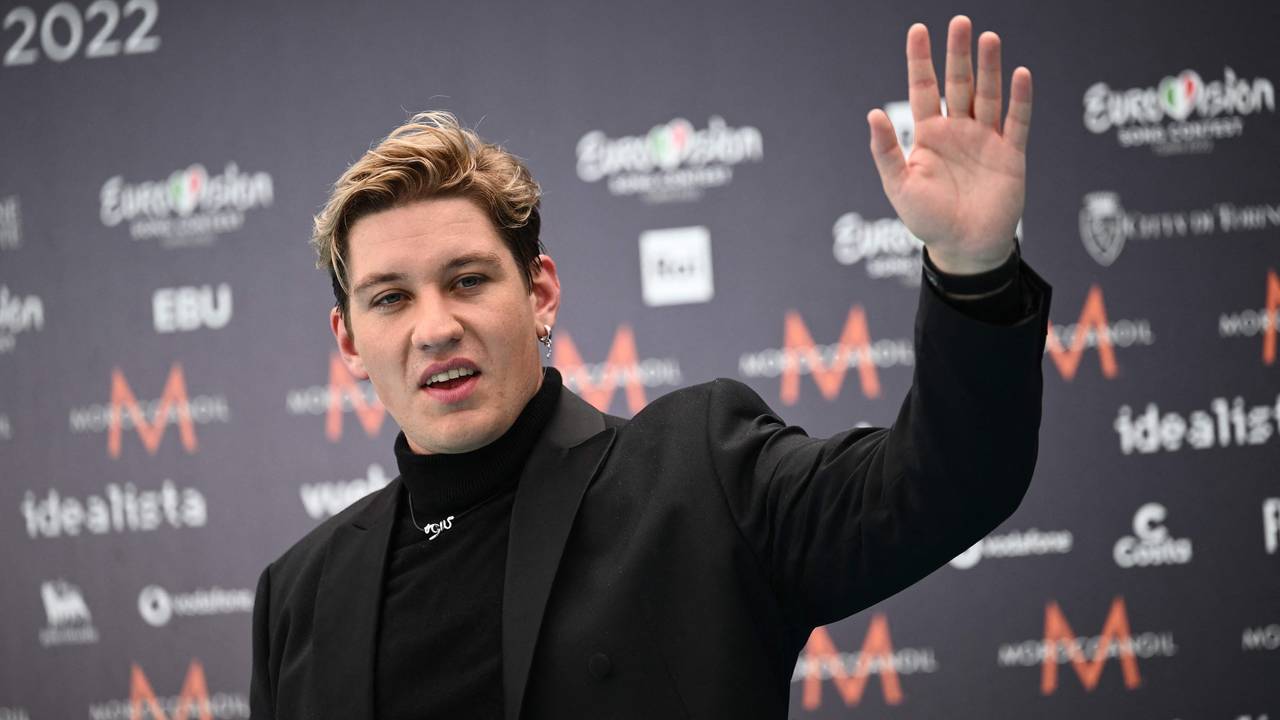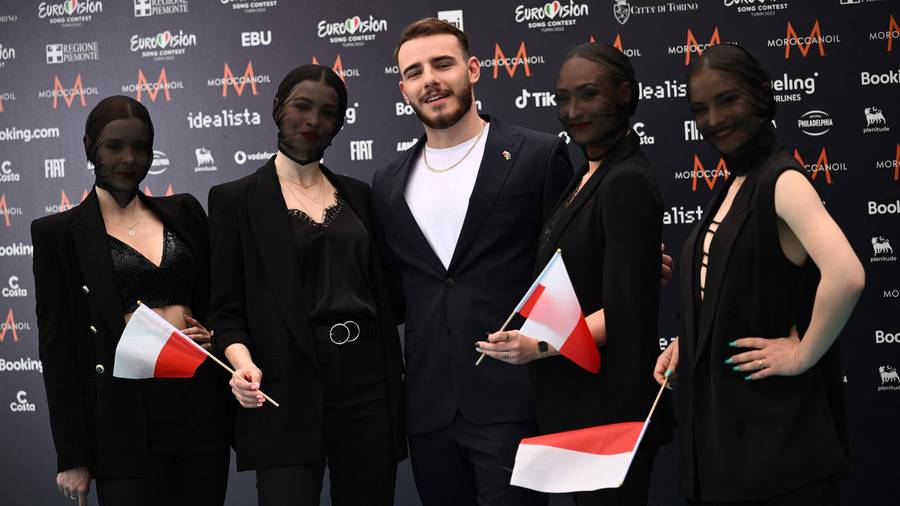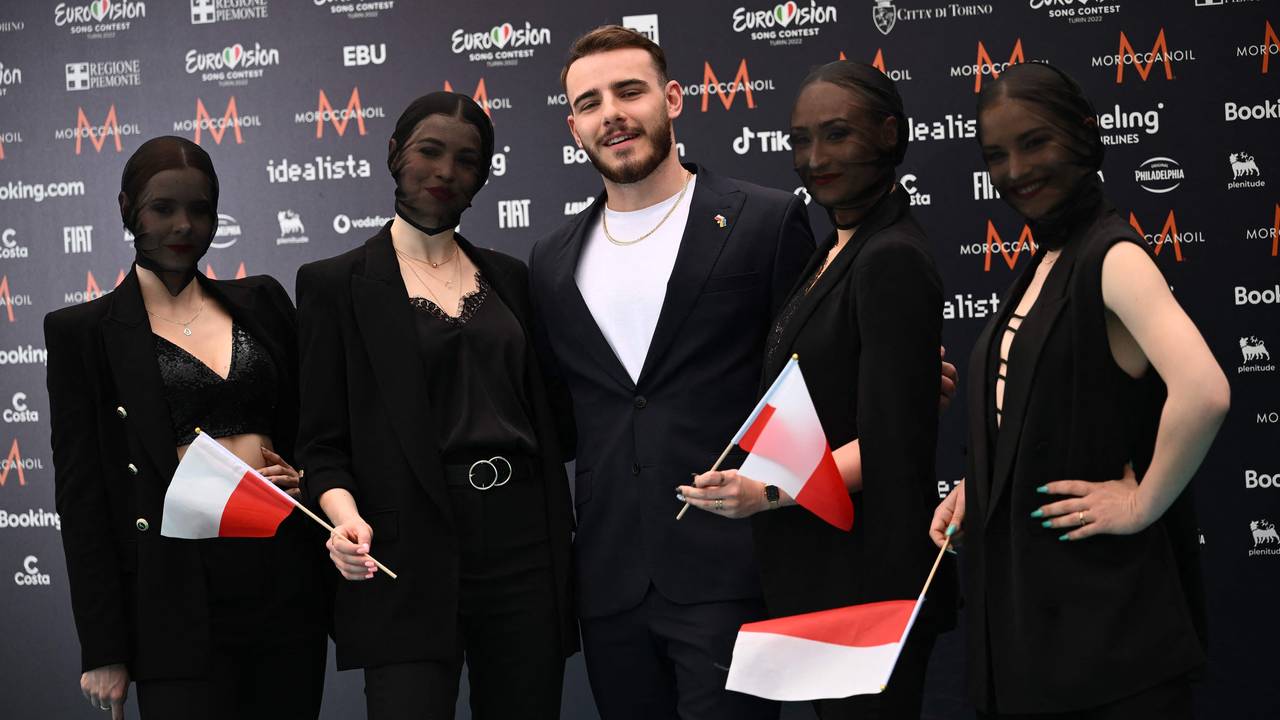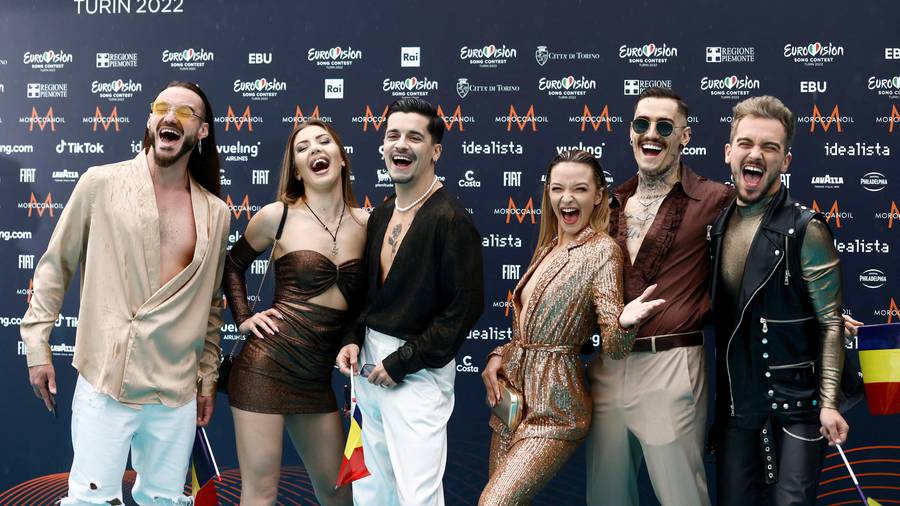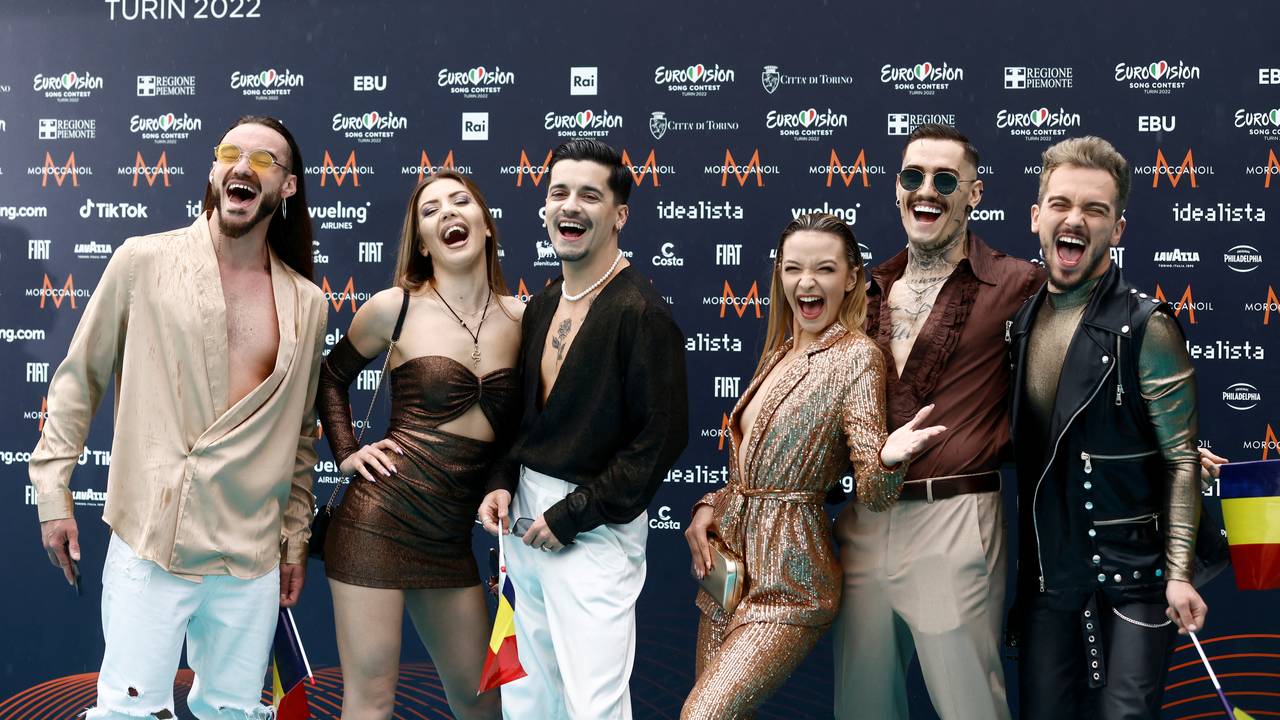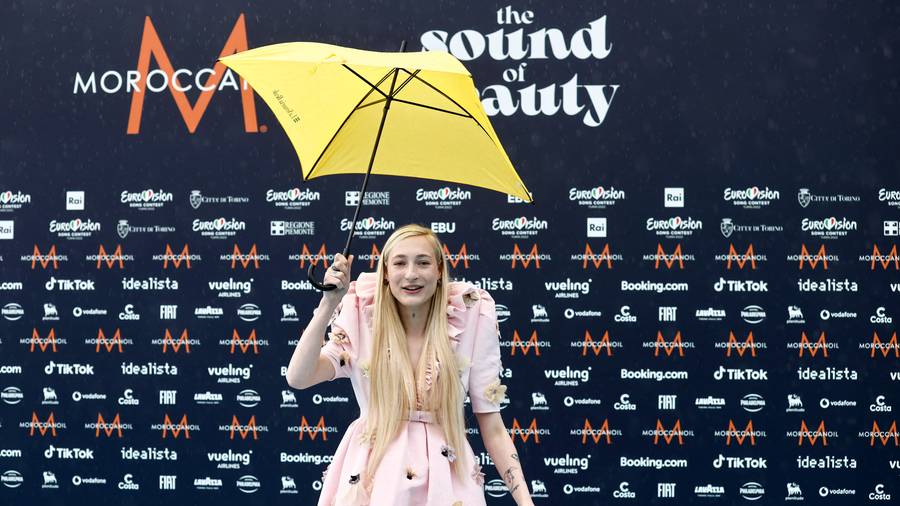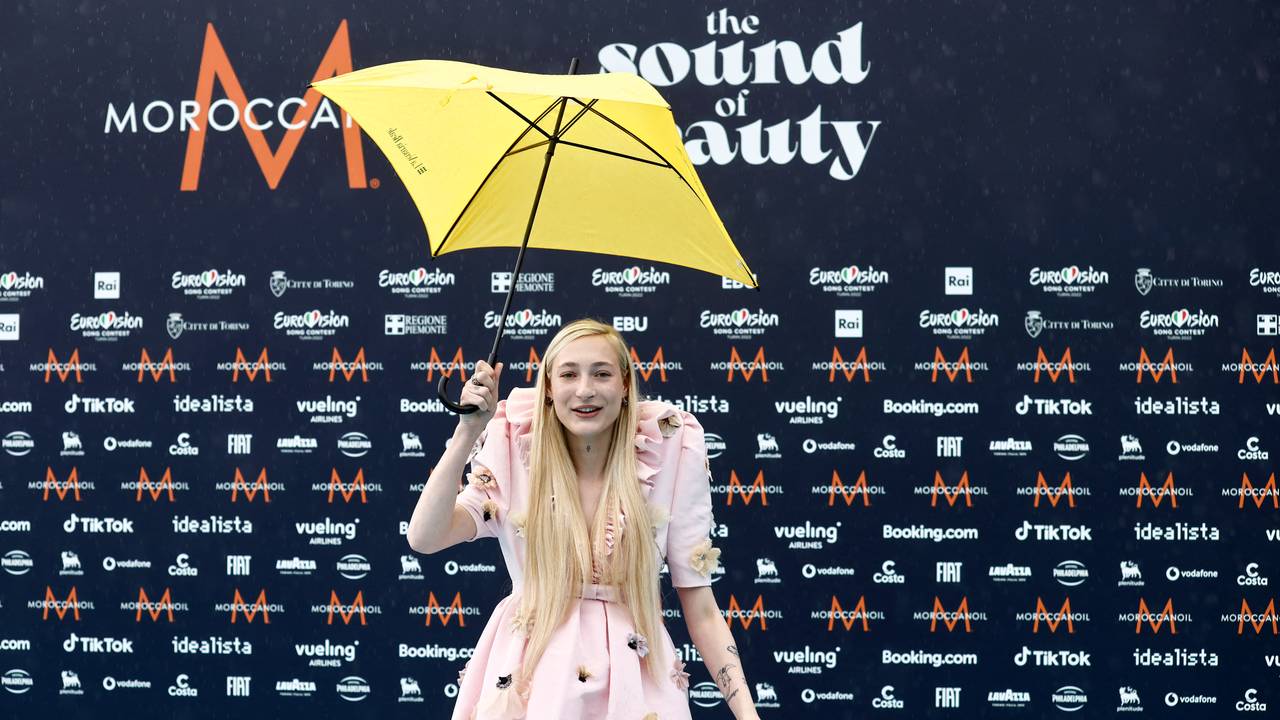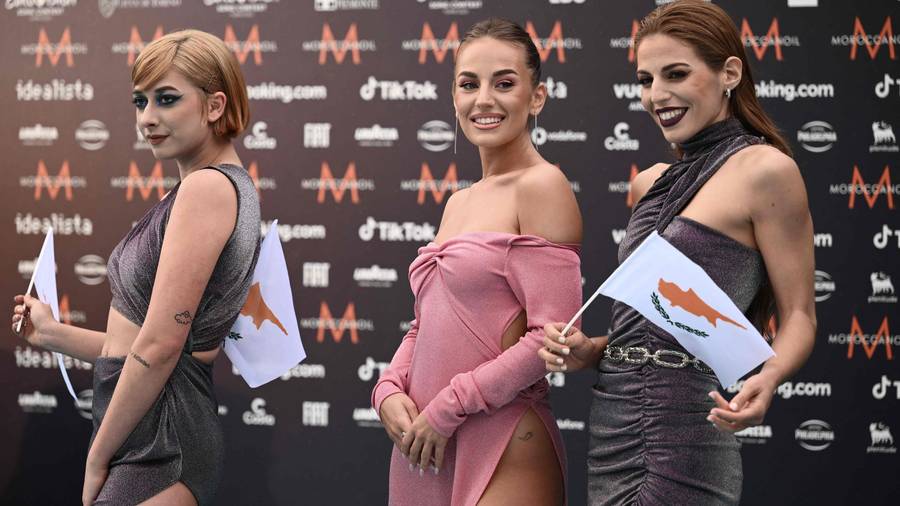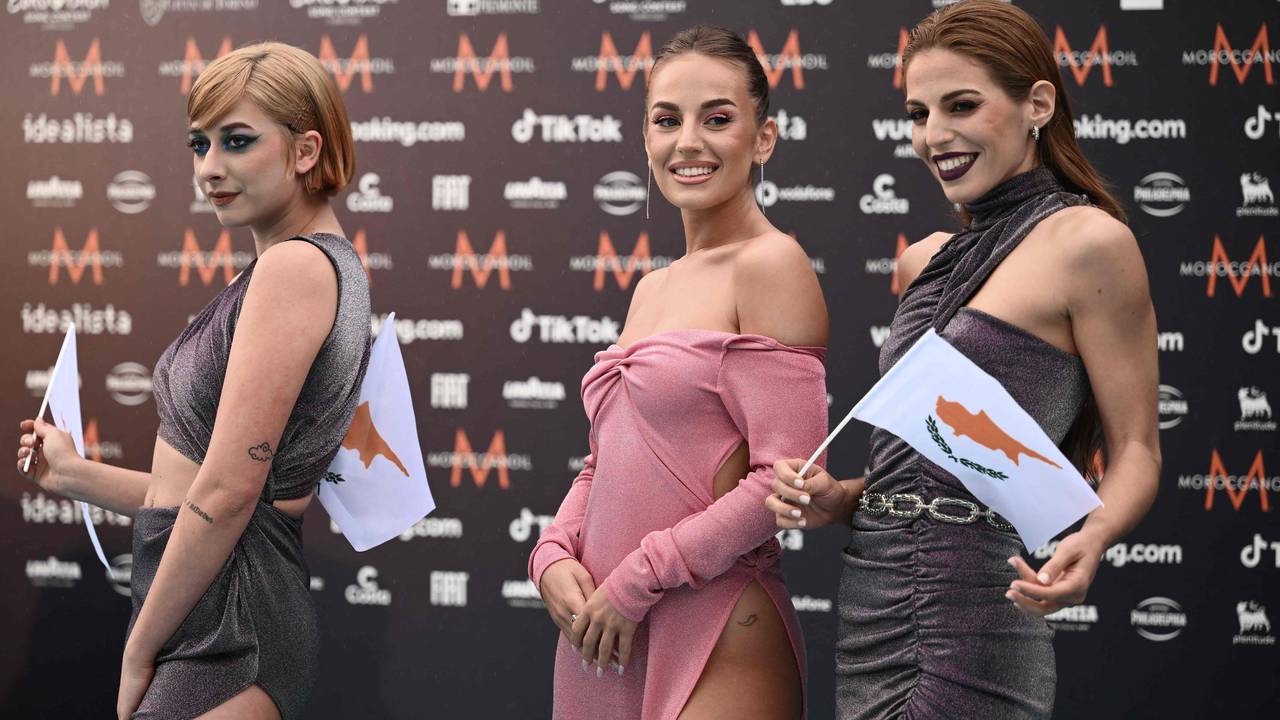 The Norwegian Subwoolfer donation is very popular with the press.
The wolves from the moon did not hesitate to pray when asked to dance in front of the camera.

Environmental activists storm runners
An activist from the group Extinction Rebellion stormed a turquoise runner in Turin, but was quickly stopped by security guards on the spot.

For Norway to reach the final on Saturday, they will have to progress from the first semifinal on Tuesday.
Bookmakers predict that Norway's contributing Subwoolfer will end up in 8th place overall so last place should be within reach.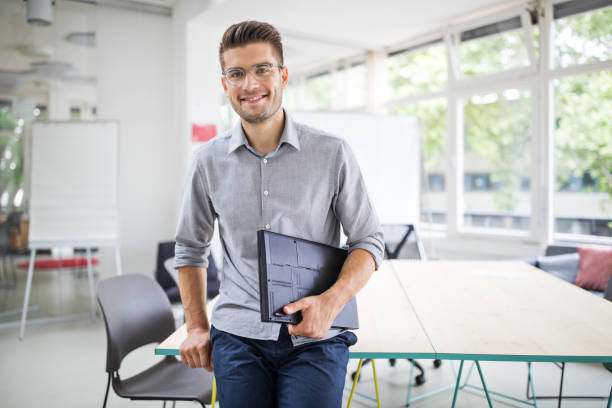 "Freelance bacon fanatic. Amateur internet scholar. Award-winning pop culture fan."