Secretary of National Access to Health, Sandra Tirado, pointed out today that based on what is happening in other countries with the omicron coronavirus variant, in Argentina it may be "let's increase cases this week and next week and then start dropping", although he warns that "you should be careful" with this type of forecast.
"Looking at what's happening in other countries, there's usually about four weeks where the peak is reached and it starts to decline; maybe we'll have this week and a week that also comes with an increase in cases and then it starts to decline," Tirado said in a statement to radio. Network.
And he warned that "of course we have to be careful because if this pandemic teaches us anything, it is we can't do simple calculations, but seeing what happened elsewhere one could conclude that it would turn out like this."
At the national level, and to reinforce this idea, the official quoted the Cordovan case: "Córdoba was the first place where the variant started circulating communally and became dominant and in fact starting to decline; We are seeing the same thing in South Africa and Great Britain," he said.
Tirado reiterated that in hospitalization, both with mild and moderate symptoms and deep Intensive Care Unit, "although there was a slight increase, considering the large number of cases there was no significant increase, nor was the mortality rate."
Asked if there would be any modifications in the recommendations for isolation of close contacts – as was the case in Uruguay where asymptomatic close contacts who were vaccinated did not have to be isolated pending test results-, Tirado indicated that "We see" what happens in this case because it seems the transmission capacity is "very low".
"We keep reviewing these things, the steps are dynamic because the virus behaves differently and we have more than 70% of the population vaccinated with two doses, this means the decision making is different from the previous wave," he said.
Finally, when asked about football, he pointed out that with respect to the summer tournament "we haven't decided whether it will be up to capacity or not"And referring to the local championship, which starts on February 4, he indicated that "the epidemiological situation will be evaluated at that time."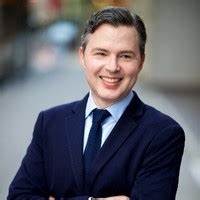 "Problem solver. Proud twitter specialist. Travel aficionado. Introvert. Coffee trailblazer. Professional zombie ninja. Extreme gamer."