The first official visit of the year as a couple Prince William and Kate Middleton turned into a scandal, when a reporter managed to get close to the royal couple and rebuke Queen Elizabeth's grandson about the controversy of his uncle, Andrew of York.
"Are you supporting Andrés?" the reporter asked William, who was taken aback.
When William of Cambridge, second heir to the English throne, left the Foundling Museum in London, a reporter from "Sky News" He approached to ask if he supported his uncle, Prince Andrew.
"Your Majesty, do you support Andres?" asked the reporter. When the question was asked William did not listen well and approached the man to try to understand his words, but when the reporter questioned him again, the prince just has to smile and leave.
The people in charge of organizing the event they took the reporter out of the scene and Kate Middleton soon came to support her husband, who is known to be shy with the press.
Recently, Andrew of York, uncle and brother of William of Charles of Wales, became rtheir military positions are dismissed and those who remained members of the royal family when an American judge dismissed his argument against facing Virginia Giuffre, a former victim of pedophile Jeffrey Epstein, and who accused him of sexual harassment.
FROM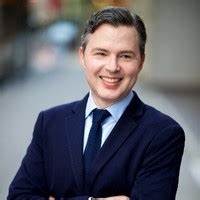 "Problem solver. Proud twitter specialist. Travel aficionado. Introvert. Coffee trailblazer. Professional zombie ninja. Extreme gamer."