Five years after the Brexit vote, Britain's withdrawal has serious consequences for many who for decades have enjoyed the right to move freely between the EU and the UK.
Millions of Europeans must have applied for permanent residency in the UK by midnight on Wednesday to avoid being deprived of rights that many have taken for granted. This includes the right to work, rent a house and receive social security. In the worst case, they risk being deported.
The same applies to British citizens living in EU countries.
Older people can end up outside
In Britain, there are fears that tens of thousands of Europeans, perhaps even hundreds of thousands, have not been given the deadline. This concern is especially great for parents who have lived in the country for decades, and for minors with parents who don't know they should also propose to them.
Statistics show that only 2 percent of applicants are 65 years or older.
Other vulnerable groups are also at risk of falling outside, including some 2,000 children who have been cared for by social authorities, and who are at risk of falling between all the seats and ending up without official residency.
Marlies Haselton, 55, has considered England her home for more than 30 years. She is a Dutch citizen, but married an Englishman and gave birth to her children on British soil. He considers himself a "permanent complement" in Britain, and before Brexit he did not think about his immigration status.
For Haselton and many others, this is a moment of truth, showing the consequences of the referendum five years ago for the common people. He himself has applied for a residence permit and has been granted, but the whole process has created new uncertainty regarding the life he has built on the other side of the British Channel.
– I don't feel calm. I worry about the future. I have no sense of security when it comes to growing old as a foreigner. The feeling I used to have at home was gone, he said.
Lots of Eastern Europeans
According to the British government, some 5.6 million people, mostly from Poland and Romania, have applied for residency. That's a lot more than first thought. About half of them have been granted residency permits, while about 2 million have been told they must apply again when they have been in the country for five years.
About 400,000 people are still in confusion because they haven't received an answer, said Lara Parizotto, who has participated in the campaign of The3million, a group founded after the Brexit vote to fight for the interests of EU citizens.
– These are the ones we hear often. You want to be safe and protected, you want to make plans for the future, you can imagine how hard it is not to have security in life right now when so many things are about to change, he says.
– Third class citizen
Russia's Daria Riabchikova applied in February, but has yet to receive a response. He lived with a Belgian national and said it was "very frustrating" to wait four months. Now she worries that the delay will have an impact on the new job she is about to start.
– I feel like a third class citizen even though I work here and pay taxes with the people I live with, even though I live here and have contributed to the fight against the pandemic in the last year. Now I can't even process my simple application on time, she says.
There is no figure as to how many people may have missed the deadline. But even a tiny fraction of Europe's European population reaches tens of thousands of people, according to Parizotto.
In recent weeks, the 25-year-old player of Italian and Brazilian background has toured England. Along with other volunteers, she has searched neighborhoods with lots of immigrants and asked them to apply for permanent residency before it's too late.
Consequences after all these years
Many Europeans, especially minors whose parents did not apply, do not necessarily understand that they have lost their residency permits, said Madeleine Sumption, director of the Immigration Observatory at the University of Oxford.
– For some it will be clear later, for example when they get a new job or require hospitalization. It will take years before the legal, political, economic and social consequences start to show, he said.
The UK government has said it will let the doubts benefit those who have "reasonable reasons" for registering late, but that has not eased concerns. However, many do not feel confident that they will be able to survive in the future.
– Feeling let down
Elena Remigi, a translator who grew up in Milan, has started the project "In Limbo" where she collects stories of EU citizens in the UK. He said many felt let down by British authorities.
– It's sad that so many people who lived here before, felt unwanted and had to travel. For some people, it is very difficult to forgive, she says.
Dutch Haselton said her British husband was considering bringing his entire family to the Netherlands. He is divided.
– I still love this country, my heart will break if I have to move. At the same time, I'm not sure if I want to stay. When it comes to the feeling of belonging, there is no such thing as a piece of paper, she says.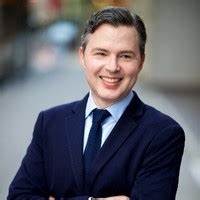 "Problem solver. Proud twitter specialist. Travel aficionado. Introvert. Coffee trailblazer. Professional zombie ninja. Extreme gamer."