A high-level delegation led by the Foreign Minister of the Afghan Taliban government, Amir Khan Muttaqi, will meet this week in Oslo with representatives from Norway, the United States and other Western countries to discuss the human rights situation in the country. Middle East since the regime took power.
Afghans living in exile will also participate in the talks and the aim is to discuss humanitarian aid strategies and political, educational and economic issues. The meeting marked the first official visit of a Taliban delegation to a European country since they took over on August 15, following the withdrawal of US troops.
"This tour will open the door to a new chapter of relations with European countries," said Foreign Ministry spokesman Abdul Qahar.
During their three-day stay in Oslo, the Islamists will meet with US representatives to discuss the frozen assets, request that they be removed from the blacklist and discuss possible diplomatic relations between the two countries.
For fundamentalists, this meeting is "very important" to try to get the support of the international community in matters related to "humanitarian aid, economic issues, bilateral relations," the official spokesman for the Taliban government, Bilal Karimi, told Efe.
Afghan political analyst Ahmad Jan Nazari believes that a Taliban visit to Norway could help attract needed support, but believes that despite the huge economic and humanitarian challenges facing the country, the international community will deal with the Taliban on its own criteria when it comes to recognizing a government. while fundamentalist.
"Given the current situation in Afghanistan, this visit is very important for the Taliban and they can expect that achieving their recognition will be difficult, as they have not met the expectations of the international community in various areas of governance and women," concluded the analyst.
The Taliban's visit to Oslo comes at a pivotal moment for the Taliban government, after last Wednesday at an economic conference also attended by the UN envoy for Afghanistan, Deborah Lyons, they blamed society for the current economic and humanitarian crisis in Afghanistan. due to the suspension of funds for the reconstruction of the country.
To date, the Taliban regime has not been recognized as a legitimate government and the international community has expressed concern about the situation of women's rights.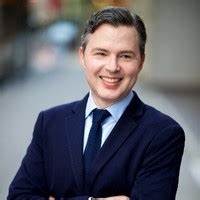 "Problem solver. Proud twitter specialist. Travel aficionado. Introvert. Coffee trailblazer. Professional zombie ninja. Extreme gamer."