By Infobae
The United States and Japan called on member states of the Nuclear Weapons Non-Proliferation Treaty (NPT) to "immediately" prevent the proliferation of nuclear weapons and achieve their "total elimination".
"In a tense international security environment and recognizing the disastrous humanitarian consequences of the use of nuclear weapons, it is more urgent than ever to support non-proliferation and weapons control processes that are persistent, practical, proactive and progressive," they announced in a joint statement. .
They also stressed that collective responsibility should be promoted to participate "in good faith" in dialogue on arms control, as well as to increase transparency through regular reports on weapons and commitments related to nuclear disarmament.
"Japan and the United States agree on the importance of maintaining and strengthening international export control regimes. Every export of nuclear technology must meet the highest standards of non-proliferation by both sending and receiving parties," he said in a statement issued by the US State Department.
After mentioning the atomic bombs of Hiroshima and Nagasaki, the two countries explained that the agreement "has allowed for a drastic reduction in nuclear arsenals" and "facilitated cooperation to share the benefits of peaceful use of energy."
On a positive note, they emphasized that nuclear energy "through peaceful use" contributes "to the progress of mankind": "Nuclear science contributes to the improvement of medical care, including cancer treatment and disease control." infectious diseases, as well as food and water safety and seawater purification".
However, the statement also referred to the latest missile launch carried out by North Korea and has "urged" the North Korean state to comply and return to the deal as soon as possible.
With regard to Iran, they have assured that they support the ongoing talks in Vienna, which "have the aim of restoring mutual fulfillment of commitments under the nuclear agreement" with the country.
This statement, as reported by Japanese public broadcaster NHK, comes ahead of a telematics summit this Friday between Japanese Prime Minister Fumio Kishida and United States President Joe Biden.
The United States and Japan are part of the seven-member UN Security Council that gathered on Thursday to condemn North Korea's latest missile test and call on the rest of the international community to put more pressure on Pyongyang.
In a joint statement, the United States, Albania, Brazil, France, Ireland, Japan, the United Arab Emirates and the United Kingdom urged all governments to strictly comply with sanctions imposed on North Korea in response to its nuclear and ballistic missile programs. .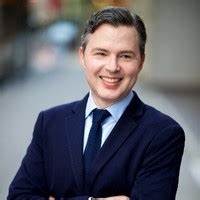 "Problem solver. Proud twitter specialist. Travel aficionado. Introvert. Coffee trailblazer. Professional zombie ninja. Extreme gamer."