The derby between Real Betis and Sevilla FC will continue, but emotions are heating up, following statements on social networks by several Verdiblanco footballers and statements issued by the Nervionense entity, clearly feeling aggrieved. There won't be any public in the stands of Benito Villamarín, but the spirit is heating up between one expedition and another. This is evidenced by the graphic media who are ready to cover the resumption of the Copa del Rey round of 16 duel.
A Betis employee has approached the Sevilla FC director who was on the pitch during the team warm-up and has invited them to leave the pitch. Monchi, José Castro, José María del Nido Carrasco and Fernando Navarro, among others, don't like this at all.
"Why?". "In all our games here, why can't we be here?", replied the Sevilla president as the stadium megaphone blared with chants of "Betis, Betis". "A little more there, please, at the usual place," they answered.
The National Police reported this Sunday that they will retain the same safety gear for the Copa del Rey last-16 tie between Real Betis and Sevilla FC, suspended on Saturday after an object thrown from the stands hit Joan Jordán in the head and it will resume this Sunday. 16:00 behind closed doors at Benito Villamarín.
As Police sources detailed to the media, the same number of troops from Police Intervention units, prevention and reaction units, Cavalry and Helicopters will be deployed this afternoon to cover possible incidents overseas.
The RFEF Competition Jury has decided this Sunday that matches will resume just one day after being suspended and before the celebrations of the Spanish Super Cup (at 19:30), despite the fact that this "may imply that the affected footballer cannot follow the restart and must be substituted." by teammates".
The match was stopped in the 40th minute, just after Fekir's goal made it 1-1 at Benito Villamarín. After the local goal, with Sevilla's players near the back of their net, a bar hit Jordán's head and play was halted for about 45 minutes until it was finally stopped.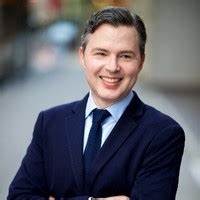 "Problem solver. Proud twitter specialist. Travel aficionado. Introvert. Coffee trailblazer. Professional zombie ninja. Extreme gamer."