Antony Stokes LVO, British Ambassador to Cuba, participates in commemoration activities on 11 December
The identity of Cuban football in transit from Spanish and English influences at the beginning of the last century to become a popular and national phenomenon only today.
On that occasion the 110th anniversary of the sport in the Greater Antilles, Considering the UK's contribution, we spoke with Antony Stokes LVO, the British ambassador to Cuba.
The diplomat participated in commemorative activities for December 11 and gave an exclusive statement to JIT, which we have now put for your consideration.
Stokes did not hide his emotions over the atmosphere that day at the Pedro Marrero Stadium, which concluded with a tournament between an allegorical club and an English football club.
"I am very proud, this is the first time we have held a tournament for a support club. I'm excited to see all the commitments and ways of hosting and celebrating English and Cuban football," he said.
"We are in the middle of British Culture Week and we intend to mix our cultures. This tournament does just that, Cuban talent celebrates international football," he added.
How did the British feel when he found out about the mark left on Cuban football's identity?
Football is an international phenomenon. We see more and more football on television and on the streets. I don't see it as a British phenomenon, but an international phenomenon.
It's a global sport that Cuba enjoys with the dominance of the Spanish league as well as the Premier League, which is the best in the world, obviously (laughs). Well, at least it's the most competitive. There are seven clubs here, there could be more, but with that it is enough to see interest in English and international football.
How does it feel?
Knowing that football is Cuba's national sport and that it's so important, I even love to see it, it's really amazing that more and more boys and girls are playing soccer on the streets. This practice has become popular and tries to break away from stereotypes. Fortunately, it has been popular here for some time.
Near my house I see it every day and not only boys, but girls too. Today I spoke with the women's national team and it seems very strong to me. Obviously there are obstacles, but they are moving forward. It seems to me that women's football is becoming more and more popular and you notice it when you see girls playing with boys in the streets. I love it.
What do you think about the interest of Cuban football authorities in increasing the presence of women in their practice?
I like it! It is very well done. I would like to thank the Cuban Football Association for hosting this event today, so well done and in which they have participated.
What feelings did the AFC's actions leave you with?
We can explore the relationship between the Cuban and British football associations, which wish to establish more international contacts. Cuba has a lot of potential because it has a very strong sports culture.
The Olympic Games are an example, Cubans can be very strong in the sport. They have a fighting spirit and are athletic. The AFC is heading in a very good direction by supporting women's football.
Also very successful they have called up players who are active at clubs outside of Cuba, such as Onel Hernández, who scored his first Premier League goal against Manchester United and is extremely talented.
I love seeing him play for his team and not just him, but other players playing in Europe and other leagues in America. I love seeing Cuban talent because there is so much at home and abroad. It can contribute to the development of the sport.
I see you have been able to follow the development of the national team in the last few matches…
Yes of course.
And what do you think?
That you can have a very strong future. There is a lot of potential in Cuban football. It's a way to go, but the direction is right and they have ambition. Hopefully from the British embassy we can contribute to strengthening the relationship with English football and collaborating with growth in Cuba.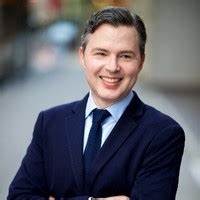 "Problem solver. Proud twitter specialist. Travel aficionado. Introvert. Coffee trailblazer. Professional zombie ninja. Extreme gamer."