The tourism sector shares pessimism for January in the face of a sixth wave, although in parallel showing strong optimism for the summer, as they see that the big emitters are now looking for even more beds, some executives have expressed. to Special.
The outlook for January and February is bleak, after internal restrictions and two major overseas markets such as the UK and Germany. The soaring number of micron infections both in Spain and in Europe makes massive travel activities impossible in early 2022.
However, the sharp decline in infections in South Africa, where the strain originated, provides optimism that this variant is increasing very rapidly but also disappearing long before the others, with what is expected to be felt by the end of January.
Despite the current desperation in the face of restrictions in the middle of Christmas and exhaustion after nearly two years with waning freedom, European broadcast giants have been asking in recent days for an increase in places for the summer compared to those already rented in previous weeks.
In addition, the big bed bank is also asking for guarantees for hotels again, to ensure beds when considering the more demand than supply scenario, after two years of content travel consumption and in the hope that it won't explode during another June and July wave like the one in this year 2021.
As such, tourism sector sentiment is really out of balance between the perspective for the coming weeks and the perspective of this summer, where most of this year's earnings play out.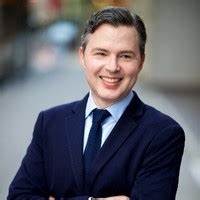 "Problem solver. Proud twitter specialist. Travel aficionado. Introvert. Coffee trailblazer. Professional zombie ninja. Extreme gamer."