British Foreign Secretary Liz Truss m in image file. EFE / EPA / TOMS KALNINS

London, 9 Jan (EFE).- British Foreign Secretary Liz Truss has assured she is "willing" to activate Article 16 if negotiations with the European Union (EU) on the Northern Ireland Protocol fail.
In a statement released this Sunday by The Sunday Telegraph, Truss, who is also in charge of the post-Brexit negotiations, confirmed that next week he would make "constructive proposals" to the European Commission's Vice President for Inter-Agency Relations, Maros Sefcovic, in what would become their first face-to-face meeting.
Truss pointed out that, if a deal cannot be forged, he is "willing" to activate Article 16 of the Protocol for Northern Ireland, which allows for the unilateral suspension of the implementation of this mechanism designed to prevent the return of the physical border between Northern Ireland. and Northern Ireland.Ireland.
The minister, who assumed the role of negotiator last month following the resignation of David Frost and will accept Sefcovid next Thursday, assured the aforementioned Sunday that his "absolute priority" is to resolve the "unforeseen consequences" created by the implementation of the Protocol. ., which has a "very deep impact", in order to maintain peace in the region.
"When I meet Maros Sefcovic this week for our first face-to-face negotiations, I will put forward our constructive proposal to resolve the situation," he said.
Tory Policy adds that the current issues surrounding the mechanism are "manifold and manifest", such as the bureaucracy involved in sending parcels between Northern Ireland and the United Kingdom.
While Truss is willing to "work day and night to negotiate a solution", he also assured that he will not "sign anything that implies that Northern Ireland cannot benefit from the same decisions on tariffs and spending as the rest of the UK, or that it continues to imply that goods are moved within our own country subject to control".
"My priority is protecting peace and stability in Northern Ireland. I would like to negotiate a solution but if we have to use the legitimate mechanisms included in Article 16, I am prepared to do so," he said.
Last week Sefcovic warned that the "base of the whole deal" between the two sides would be jeopardized if Truss took such drastic action.
The Protocols have kept the border between Northern Ireland and Ireland open – something that is seen as critical to their peace process and economy – but has imposed customs controls on goods arriving at Ulster from Great Britain (Scotland, Wales and England), resulting in new bureaucracy. burden which in turn led to product shortages in the region and political divisions.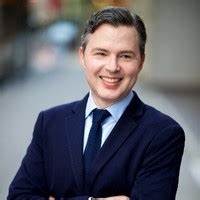 "Problem solver. Proud twitter specialist. Travel aficionado. Introvert. Coffee trailblazer. Professional zombie ninja. Extreme gamer."