This content was published on November 23, 2021 – 4:51 PM
London, 23 Nov (EFE).- British Prime Minister Boris Johnson and Israeli President Isaac Herzog held a meeting in London today where the two emphasized their willingness to strengthen bilateral ties in the fields of security, trade and technology.
The two leaders also agreed to continue moving toward an "improved" free trade agreement after Britain's exit from the European Union (EU), a spokesman for 10 Downing Street, Johnson's official office, said in a statement.
The UK's head of government told Herzog that his Executive appreciated positively the "recent normalization agreement" in relations between Israel and various Middle Eastern countries.
Johnson "reaffirmed the UK's commitment to Israel's security, stability and prosperity in the region," said his official spokesman.
The British Prime Minister also expressed his "absolute commitment to fighting anti-Semitism both in the UK and internationally."
A week after the conclusion of the COP26 climate summit, held in Glasgow (Scotland), the two leaders discussed future "opportunities" to work together on environmental projects and plans to develop "sustainable" infrastructure.
Johnson underlined in this regard the agreement between Israel and Jordan to build desalination and solar power plants. EFE
gx/jm/fpa
© EFE 2021. Redistribution and redistribution of all or part of the content of the EFE service is expressly prohibited, without the prior and express consent of Agencia EFE SA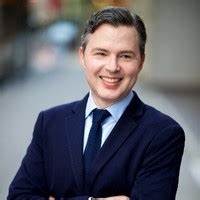 "Problem solver. Proud twitter specialist. Travel aficionado. Introvert. Coffee trailblazer. Professional zombie ninja. Extreme gamer."