Advertisement
Britain's bird flu 'patient zero' was distraught after being told he couldn't raise ducks for a year, his family said.
Alan Gosling, 79, had to have his 160 birds culled in December when they were found to have a new strain of a deadly avian disease.
He has kept many, and 20 muscovy live in his home in Buckfastleigh, Devon.
The retired engineer, who describes the herd as family, spent Christmas quarantined alone in his home, which was being cleaned.
Alan, who tested positive but is now negative, was informed of the ban by the head of public health.
Daughter-in-law Ellesha Gosling, 26, said: 'Father's jaw dropped. It really hurts.
"When the ducks are killed, their only hope is to get more.
"Now they're telling him it wasn't safe for a year."
Bird flu symptoms:
Call your GP or NHS 111 if you have symptoms of bird flu and have visited an area affected by bird flu in the last 10 days.
The main symptoms of bird flu can appear very quickly and include:
very high temperature or feeling hot or shivering
Muscle ache
headache
cough or shortness of breath
Other early symptoms may include:
Diarrhea
disease
stomach ache
Chest pain
nose and gums bleeding
conjunctivitis
It usually takes three to five days for the first symptoms to appear after infection.
Within days of the onset of symptoms, it is possible to develop more serious complications, such as pneumonia and acute respiratory distress syndrome.
Alarming new 'bird flu' wipes out thousands of seabirds in Crimea as scientists rush to explain mysterious deaths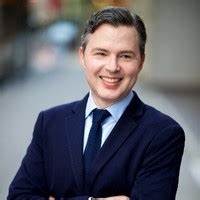 "Problem solver. Proud twitter specialist. Travel aficionado. Introvert. Coffee trailblazer. Professional zombie ninja. Extreme gamer."