France around 300,000 new coronavirus infections registered in the last day, the Minister of Health, Oliver Véran, reported today as Parliament prepares to resume debate over the future of health permits, which were suspended last night by the opposition.
The French government had been warning residents for weeks ahead of the "very active" circulation of the Omicron variant in the country, which in late December resulted in a maximum of more than 230,000 new daily cases.
In addition, the situation is starting to get critical also in hospitals, with more than 2,000 admissions in one day, health authorities warned yesterday.
Meanwhile, in Italy, 170,844 coronavirus cases were reported today, a new record since the start of the pandemic.
The Ministry of Health reported today that an additional 259 people died in the past 24 hours, bringing the total since the start of the pandemic to 138,045.
From this Monday to today, ten of Italy's 20 regions are classified as "yellow zones" or moderate risk due to advances in the Omicron variant.
Since the end of 2020, the use of chinstraps in the open air is mandatory in areas that are in the "yellow zone", despite the fact that last December the Government made it mandatory in all regions at least until January 31.
Within this framework, starting January 10, the state will impose a kind of de facto curfew for the unvaccinated as only people who are immunized or recovering from illness can travel by public transport, eat in restaurants, or stay at hotels. .
For its part, the UK exceeded 200,000 coronavirus cases for the first time, but Prime Minister Boris Johnson sees no need to impose new restrictions to contain the spread of the Omicron variant, his spokesman said today.
Also today, several UK hospitals declared themselves in a state of emergency due to increased hospitalizations and large numbers of personnel being quarantined after testing positive or having been in close contact with an infected person.
The daily number of coronavirus cases has surged in recent weeks, and in the last 24 hours the country recorded 218,724, a new record, the Health Ministry reported.
The UK, with 65 million inhabitants, added 148,941 confirmed deaths from the disease.
Johnson imposed some restrictions early last month, such as the use of masks in most places in the UK, telecommuting whenever possible and vaccination certificates for attending mass events.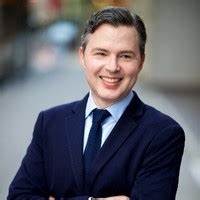 "Problem solver. Proud twitter specialist. Travel aficionado. Introvert. Coffee trailblazer. Professional zombie ninja. Extreme gamer."