British Prime Minister Boris Johnson and British Home Secretary Priti Patel have been accused of "hypocrisy" for condemning the racist abuse experienced by English footballers following their European Cup final defeat to Italy, but previously they refused. that the national team protested racism by putting one knee on the pitch.
England footballer Tyrone Mings accused Patel of feigning anger over the racist abuse suffered by his black team-mates Marcus Rashford, Buyako Saka and Jadon Sancho; when he previously described the national team's anti-racism message as "signal politics."
"You can't start a fire early in a tournament by labeling our anti-racism message as 'signal politics' and then pretending to be angry when what we're campaigning for actually happens," Mings said on Twitter.
The footballer responded to a tweet from Patel saying: "I am outraged that the England players who have given so much for our country this summer have been subjected to heinous racist abuse on social media. This has no place in our country and I support the Police to hold those responsible accountable."
Last month and at the start of the Euros, Patel and Johnson criticized the England team for kneeling before the start of every game, arguing that they did not support "such a political movement."
The prime minister and secretary of the Interior also abstained from denouncing fanatical mockery of anti-racist acts, saying that "frankly, it was their choice."
'Licence to abuse'
Italy beat England in the European Cup final on Sunday after the two teams met on penalties.
See also: Italy wins European Cup after 53 years
Rashford, Sancho and Saka missed penalties, leading Italy to the trophy. After the game, three black players were subjected to online racial abuse and a mural of Rashford in his hometown of Manchester was scribbled with racist graffiti.
"Waking up today to see my brothers and sisters racially abused for being brave enough to take a position to help this country is disgusting, but it doesn't surprise me. We really have made history. We've been to places no one else has been. Understand that," Mings said in a statement after the game.
The opposition Labor Party has also criticized Johnson and Patel for giving racists and bigots a "licence" to commit their offenses, refusing to denounce similar actions against the national team in the past.
Labor leader Keir Starmer said in a statement that the prime minister's comments came too late and "sounds wrong."
"I'm afraid the prime minister has failed the test of leadership because whatever he says today about racism, he had a simple choice at the start of this tournament about the taunts they fought and explain why. They got down on their knees." The prime minister refrains from criticizing him and the actions and inactions of leaders have consequences," Starmer added.
"Let me be clear. The Prime Minister and Home Secretary licensed racists who jeered at England players and are now racially abusing England players. @BorisJohnson and @pritipatel are like arsonists complaining about the fires they pour petrol on them. Totally hypocritical," Deputy Labor leader Angela Rayner wrote on Twitter.
London's Metropolitan Police have launched an investigation into online harassment as well as the racist destruction of a Rashford mural and said such acts "will not be tolerated."
The England Football Police Unit has also launched an investigation into the abuse.
*Aicha Sandoval Alaguna contributed to writing this note.
The Anadolu Agency website contains only a portion of the news offered to subscribers on the AA News Broadcast System (HAS), and is in summary form.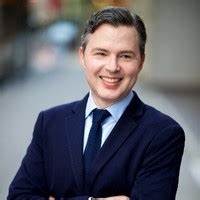 "Problem solver. Proud twitter specialist. Travel aficionado. Introvert. Coffee trailblazer. Professional zombie ninja. Extreme gamer."