Speaking to the press in Istanbul on the XII order Bosphorus Summit held in Istanbul, president of the UK Defense and Security Forum, Olga Maitland, stated that Turkey is a major player in the field of cybersecurity.
Emphasizing that there is a major shift in focus in the field of national security and defense around the world, Maitland said that leading countries are allocating very serious budgets for cyber defense and security.
Noting that Turkey is a very important country in this regard, Maitland said:
"It seems quite appropriate to us that President Recep Tayyip Erdogan set up a Cyber ​​Security Center. Britain is certainly willing to share information, of course we have to accept Turkey as an ally [en ciberseguridad]".
Maitland explained, because Britain is outside the European Union, it has flexibility and this provides an advantage in cooperating with Turkey.
Referring to the topic of UAVs, Maitland stressed that UAVs are part of modern warfare and are important in civil operations, and drone software must also be protected.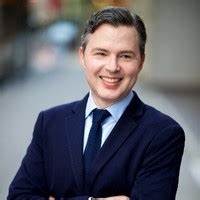 "Problem solver. Proud twitter specialist. Travel aficionado. Introvert. Coffee trailblazer. Professional zombie ninja. Extreme gamer."