This content was published on January 17, 2022 – 16:30
London, Jan 17 (EFE).- Britain's Home Secretary, Priti Patel, said Monday in Parliament that she would strengthen national security laws to prevent "foreign interference" in British politics.
Patel was speaking in the House of Commons to explain a warning launched last week by intelligence agency MI5 about the activities of a woman with close ties to British lawmakers promoting "the interests of the Chinese authorities."
Anglo-Chinese lawyer Christine Lee donated nearly 600,000 pounds (about 700,000 euros) to the office of Labor MP Barry Gardiner, according to British media.
The Home Secretary said today that his aim was "to make the British political scene favorable to the interests of the Chinese authorities."
In particular, the activities of the lawyer, who in 2019 accepted dissent from then-Conservative Prime Minister Theresa May, was meant to assuage criticism of the Chinese government on issues such as human rights, Patel said.
Lee was linked to the United Front Work Department, which relies on the Chinese Communist Party, but neither he nor the authorities disclosed themselves "openly about the nature of the relationship," criticizing the interior minister.
"We hope to see these types of alerts become more common as a result of the work of our intelligence services," Patel said.
"To enhance the strong defenses we already have, we are developing national security laws to make it difficult for rogue states to carry out such activities," the minister added.
The Chinese government, through its embassy in London, has denied that it is trying to interfere in British politics and ensured that the allegations launched by British intelligence services are meant to "slander" and "intimidate" the Chinese community in Britain. this country. EFE
gx/prc/pddp
© EFE 2022. Redistribution and rebroadcast of all or any part of the content of the EFE service is expressly prohibited, without the prior and express consent of Agencia EFE SA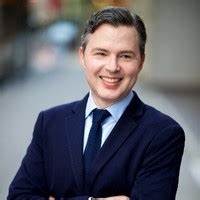 "Problem solver. Proud twitter specialist. Travel aficionado. Introvert. Coffee trailblazer. Professional zombie ninja. Extreme gamer."