Russia will get into a "terrible swamp" if it decides to attack Ukraine, British Foreign Secretary Liz Truss said on Friday, raising the possibility of a protracted and bloody conflict that will eventually weigh on Moscow.
Speaking from Australia, Truss urges Russian President Vladimir Putin to avoid "colossal strategic mistakes" and pointed out that the president "has not learned from history."
"The invasion will only lead to a terrible quagmire and loss of life, as we saw in the Soviet war in Afghanistan and in the conflict in Chechnya," the diplomacy chief said.
This trip takes place in the midst of diplomatic contacts between Western powers and Russia to find a way out of the crisis in Ukraine, with tens of thousands of Russian soldiers stationed on the border and ready for invasion, according to the United States.
Fears of an invasion have been mounting for months, and the White House believes an attack could come "at any moment." In addition, some military experts believe that Ukrainian forces can repel the Russian attack.
The British diplomat called on allies to "take a step forward" in dealing with the crisis, which he attributed to strengthening of authoritarian regimes that seek to "export dictatorships". Likewise, he warned that the consequences could be severe in the event of an invasion, with tough sanctions from the West hitting the financial sector and individuals.
Australia's Minister of Defence, Peter Dutton, supports his allies and reassures that Russia's stance "encourages other bullies and dictators to do the same".
The minister's visit comes amid a marathon of diplomatic efforts to prevent war. Several meetings where Westerners tried to find common points to determine how to respond to Russian aggression.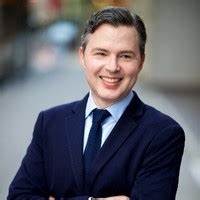 "Problem solver. Proud twitter specialist. Travel aficionado. Introvert. Coffee trailblazer. Professional zombie ninja. Extreme gamer."