KIEV (Dagbladet): For months, the United States, Britain, Norway and other countries have been closely monitoring the increasing number of Russian troops moving into border areas around Ukraine, as well as in Russia's ally Belarus. Both American and British intelligence said they feared a major war with dire consequences.
Those who want to feel the great war on the body, the Ukrainians themselves, are very calm. They try to live their lives as if everything was normal. But in a former factory area on the outskirts of the capital Kiev, hundreds of Ukrainian civilians are lining up. They will register and receive training to be able to fight Russia.
– Putin is crazy, so there's nothing to do but prepare us, 30-year-old Solomiia tells a regular web designer.
– Don't save. Manage
Twin sisters Solomiia and Sofia and her friend Kateryna (25) lean against a wall in a disused industrial building on the outskirts of Kiev. They looked around and saw men of all ages. Some in military attire, others in civilian attire.
– We saw on social media that civilian volunteers could come here today and get military training and join groups that would come forward in the event of a possible war. Now it's mostly men here, so we're not sure if we'll be allowed to join, but we're trying, said Sofia, a so-called project manager at a company in neighboring Poland, after studying international politics.
The tense situation in his native Ukraine saw him return home again, ready to come forward and fight.
– It's not normal that we have to do this. But Ukraine has been at war with Russia since 2014, when it seized Crimea and parts of the east. Then we were shocked and scared. "Now we don't, we just want to be ready," said Solomiia.
Extreme right wing organization
The far-right organization National Corpus, formerly known as the Ukrainian Patriots, is in charge of training and recruiting on the outskirts of Kiev. The National Corpus is a separate Ukrainian militia, subordinate to the Ukrainian army, but known as the far right.
– I've studied international politics, so there's a bit of a difference between me and some in this group, yes. But the important thing now is to be prepared for a possible attack from Russia. Neither of us wanted that to happen, Sofia said.
In some places, the English slogan "Keep calm and carry on" is in Ukrainian, meaning you must remain calm and carry on with your normal activities. But here the meaning is slightly different, we were told.
– Keep calm and get ready – for war, says Mariia Holub, in charge of National Corpus information.
– Bring the heroes to life
All volunteers present were told to line up. The twins and their boyfriend were in the middle, in the third row. Then one of the leaders of the organization came and greeted, before everyone answered at the same time, loud and clear:
«Ukrainian Slavs. Gerojam slava »: Ukrainian Leve. Long live the heroes.
Then the leader, Mazim Zhorin, spoke to the volunteers in front of them. He is a charismatic man, well above average straight behind. In a clear and firm voice, he came with his message to the civilian volunteers. He took his time:
– Nobody knows exactly what will happen. The only thing we can say is that there could be war. Then everyone has to decide whether we should participate or not. We can't pretend nothing happened. Russian troops stand on our borders, on all sides. Today is the start of our preparations. Not only here, but in all our cities. Now we must get ready to protect ourselves, our families and our cities, he said and continued:
– In 2014, we were surprised. Now we have experience and know how to defend ourselves effectively. Panic only occurs when people don't know what to do. "I'm sure everyone here is ready and knows what is expected of us in the future," he said.
"Long live Ukraine, die to the enemy," everyone shouted in unison.
– Norwegian love
Across Ukraine, there are reports of various organizations and groups training ordinary civilians such as Sofia, Solomiia and Kateryna for war. Often with less suitable equipment. Such as wooden toy guns, plastic hand grenades and the like. The same is true today, on the outskirts of Kiev. According to a number of media outlets, the country's psychologists have also reported an increase in the number of anxious Ukrainians, who fear war.
The friends were in an almost empty room on the third floor of the factory building. A man in uniform lies on the floor, while the instructor shows what to do to stop bleeding in an arm or leg: Completely equipmentless. Then suddenly one of the civilians fell to the ground, before he was executed. Then the very simple "war training" continued.
– We love our country and then have to do what we can to defend it. We have several courses on how to help people medically if they are injured, so we look forward to acting as health workers on the front lines, said Sofiia.
A young girl came to us. Her name is Jana, she is 21 years old and studying chemistry.
– Hi, are you from Norway? I love Norway and Scandinavia and learning Norwegian. I was in Iceland last year and will actually go to s and Norway in the spring, to university there. "We can only hope that there will be no war," said Jana.
Afraid to lose each other
Then the twins entered the list to advance to the Ukrainian front. They were ready, and not afraid, they said.
– Mom was scared and asked us to cancel the plans because we are the only two children she has. But he couldn't say anything. Mom went ahead when we were young, Sofia said.
The twins said they hoped and believed that there would be no war against Russia.
– We want peace on this planet. That we are ready for war, sadly, is important, Sofia said.
Her twin sister, who was born first, Solomiia, took over.
– We are ready. There is only one thing we fear, and that is that one of us will die. Neither of us will be able to survive.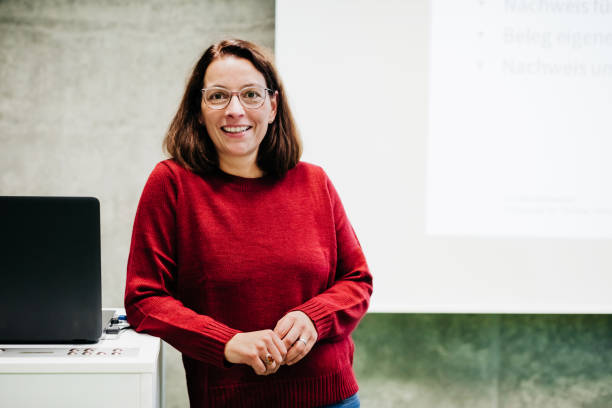 "Web specialist. Incurable twitteraholic. Explorer. Organizer. Internet nerd. Avid student."