By Editorial PortalPortuario.cl
@PortalPortuario
---
That Felixstowe Pelabuhan Harbor announced as one of the beneficiaries of The Ministry of Transportation's Clean Maritime Demonstration Competition (CMDC).
Developed in collaboration with Cranfield University, Sizewell C, and EDF, the project involves a feasibility study of Freeport East's potential to become a clean zero port and clean zero energy hub for third parties and adjacent regions, leveraging opportunities such as the local presence of an existing nuclear power plant and newly built at Sizewell.
Commenting on the project, Chris Lewis, CEO of Port Felixstowe, said that "there is a lot of use of fossil fuels in ports around the world. Replacing hydrocarbons completely is a huge challenge. In some cases, replacement technologies are available, but in many cases they are still in their infancy or face other barriers to adoption. All solutions require a very significant investment. This study will identify which solution provides the best feasible result in terms of speed and efficiency towards net zero."
In addition to decarbonizing the port operation itself, this study will also consider how Freeport East can play a role in helping to reduce or decarbonize related and adjacent businesses.
Freeport East is one of eight new Freeports in the UK announced by the Treasury in March. Ports of Felixstowe and Harwich International are partners at Freeport along with various local New Anglia and Southeast Asian councils and business associations.
In November 2020, the Prime Minister's Ten-Point Plan for the Green Industrial Revolution includes £20 million for the CMDC to develop clean maritime technologies.
---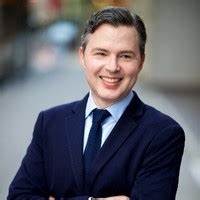 "Problem solver. Proud twitter specialist. Travel aficionado. Introvert. Coffee trailblazer. Professional zombie ninja. Extreme gamer."