All information is in Central European Time (CET).
14:05 | US to provide Ukraine $350 million in military aid
The head of US diplomacy, Antony Blinken, this Saturday announced an additional 350 million dollars in military aid to Ukraine to fight the Russian invasion.
"This package will include more lethal defense assistance to help address the armored, air and other threats facing Ukraine today," Blinken said in a statement.
14:00 | Kremlin confirms that Ukraine rejects ceasefire
The Kremlin accused Ukraine on Saturday of undermining the ceasefire by refusing to negotiate, on the third day of the invasion launched by President Vladimir Putin against the neighboring country.
"In line with the expected negotiations, yesterday afternoon the Russian president ordered to suspend the advance of the main troops" of Moscow troops, said executive spokesman Dmitri Peskov. "Because the Ukrainian side refused negotiations, Russian forces continued the attack this afternoon," he added.
13:53 | The Netherlands and Norway move their embassies in Ukraine to Poland
"Foreign Minister Wopke Hoekstra decided that Ambassador Jennes de Mol and his team immediately traveled to Jaroslaw, on the Polish side of the border with Ukraine, to continue their work from there," the Dutch Foreign Ministry said in a statement.
For its part, Norwegian diplomacy announced that the embassy in Kiev was "temporarily closed and will work until further notice" from Warsaw, the capital of Poland. Sweden had made a similar decision on Thursday.
13:33 | Russia closes airspace to aircraft connecting to Bulgaria, Poland and the Czech Republic
Russia announced this Saturday the closure of its airspace for planes connecting to Bulgaria, Poland and the Czech Republic, following similar decisions taken by Central and Eastern European countries against Russian airlines.
"Following the hostile decisions of the air authorities of Bulgaria, Poland and the Czech Republic, from 15:00 Moscow time on February 26, 2022" Russia closed its airspace to "air transport from these countries and/or those registered therein, " said Russian aviation regulator Rosaviatsia.
12:54 | Kiev tightens curfew and will punish anyone who violates it
The mayor of the Ukrainian capital this Saturday announced a tightening of the curfew imposed after the Russian invasion and warned that anyone on the streets between 5pm and 8pm would be considered an enemy.
"All civilians who are on the streets during the curfew will be considered members of the enemy's reconnaissance and sabotage groups," Vitali Klitschko said in a message on Telegram.
12:17 | Britain warns that Russian troops are 30 kilometers from the center of Kiev
Russian troops are continuing to advance into Kiev and most of their troops are now about 30 kilometers from the city centre, according to the British Ministry of Defence.
Russia has no control over the airspace over Ukraine, "which greatly reduces the effectiveness of the Russian Air Force," the ministry said on Twitter. "The Ukrainian Armed Forces continue to put up a strong fight throughout the country. Russian casualties will likely be many and higher than the Kremlin anticipated or acknowledged," he added.
12:10 | Poland refuses to clash with Russia over World Cup qualifiers in Qatar
The president of the Polish Football Federation (PZPN), Cezary Kulesza, announced this Saturday that Poland will not play a play-off match for the Qatar 2022 World Cup with Russia due to Russia's invasion of Ukraine.
"This is the only correct decision. We are in talks with the Swedish and Czech federations to give FIFA the same position," Kulesza wrote on Twitter.
12:04 | Zelensky says Ukraine still controls the capital Kiev
Ukrainian President Volodimir Zelensky reiterated this Saturday that he was "interfering" with Russia's plans, on the third day of the invasion of his country, in a video in which he called on Russia to pressure Vladimir Putin to stop the war.
"We have stood firm and succeeded in fending off enemy attacks," he said. However, "fighting continues in many cities and regions of the country, but it is our army that controls Kiev and important cities around the capital," he said. The president also urged Germany and Hungary to support the motion to exclude Russia from the SWIFT international financial transaction system.
11:56 | Netherlands to send 200 anti-aircraft missiles to Ukraine
The Dutch government on Saturday announced the delivery of 200 Stinger-type surface-to-air missiles to Ukraine "as soon as possible", in response to a request from Kiev for the Netherlands to supply the country with military goods to strengthen its defenses. defense against troops From Russia.
The Stinger missile is 1.5 meters long and weighs over 16 kilograms, but has a speed of 2,400 kilometers per hour and can be used on targets within a radius of up to 5 kilometers.
11:44 | Poland warns that 100,000 Ukrainians have arrived on its territory since the start of the Russian offensive
About 100,000 Ukrainians have crossed into Poland since the start of the Russian offensive, Poland's Deputy Interior Minister Pawel Szefernaker announced on Saturday.
"Since the launch of the war operation in Ukraine and to this day 100,000 people have crossed from Ukraine to Poland along the border," Szefernaker told reporters at the Medyka border post in southeastern Poland.
10:52 | Nearly 200 Ukrainians killed in Russian attack
Ukraine's Health Minister pointed out this Saturday that 198 civilians have been killed in the Russian strikes, including three children. There have also been around 1,000 people injured since the start of the Russian invasion on Thursday.
"Unfortunately, according to operational data, 198 people were killed by the invaders, including three children, and 1,115 were injured, including 33 children," Minister Viktor Liashko said on Facebook.
10:37 | Russian regulator orders media to avoid word 'invasion'
Roskomnadzor, Russia's communications watchdog, ordered the country's media on Saturday to remove from their content any reference to civilians killed in the conflict in Ukraine and veto the terms "invasion," "offensive" and "declaration of war." ".
"We emphasize that only official Russian sources have current and reliable information," Roskomnadzor said in a statement, at a time when Moscow described the intervention in Ukraine as a "special operation" aimed at "keeping the peace."
08:24 | Russia bombed more than 800 military targets in Ukraine
The Russian Armed Forces destroyed 821 Ukrainian military targets with cruise missiles this Saturday morning, the military entity said in its morning war report.
Among the targets destroyed were "14 military airfields, 19 checkpoints and communications, 24 S-300 and Osa anti-aircraft missile systems, and 48 radar stations." Russia also shot down seven Ukrainian planes, seven helicopters and nine drones, and destroyed eight warships.
08:15 | Zelensky says allies are sending weapons to Ukraine
Ukrainian President Volodimir Zelensky said on Saturday that "his allies" were sending weapons to help Ukraine fight the Russian invasion.
"Weapons and equipment from our allies are on their way to Ukraine. The anti-war coalition is at work!" he wrote on his Twitter account.
07:45 | Russia uses cruise missiles against Ukrainian military infrastructure
Russian troops attacked Ukraine's military infrastructure with naval and air cruise missiles, Russia's Defense Ministry said on Saturday, on the third day of the invasion of its neighbor.
"During the night, the armed forces of the Russian Federation launched a long-range precision weapons bombardment using naval and air cruise missiles against Ukraine's military infrastructure," ministry spokesman Igor Konashenkov said in televised remarks.
07:28 | Zelensky: "We will defend our country"
Zelensky on Saturday appealed to his citizens not to lay down their arms and to defend the capital Kiev, where the army is battling Russian troops two days after the start of the invasion.
"I am here. We will not lay down our weapons and we will defend our country," President Zelensky said in a video posted on Facebook after the night of Russia's attack on the capital.
07:13 | Facebook bans Russian state media from making money online
Facebook on Friday restricted the activity of Russian state media on its platform, which will not be able to advertise or earn money from their activity, in reaction to the invasion of Ukraine.
"We prohibit Russian state media from running ads or monetizing on our platforms anywhere in the world," Nathaniel Gleicher, director of security policy for the social network, said on Twitter.
This is how a large residential building in Kiev remained after being invaded by the Russians (02.26,022)
07:07 | Ukrainian Army Says It Contain Russian Attack on Kiev
Ukrainian troops continued to defend the streets of Kiev this Saturday against the advance of Russian troops, who are trying to take control of the Ukrainian capital, two days after the start of the invasion launched by President Vladimir Putin.
"In Kiev, violent fighting continues. The Ukrainian army contains Russian saboteurs," the special Ukrainian communications service said on its Telegram account, urging residents to go to shelters.
06:43 | US provides military aid to Ukraine
US President Joe Biden this Friday approved the disbursement of up to $350 million in new military aid to Ukraine in the full-scale invasion of Russia, the White House announced.
The announcement came after the US president had a telephone conversation with his Ukrainian counterpart Volodímir Zelensky on Friday to discuss the issue of military aid and sanctions.
05:31 | Australia imposes sanctions on Putin over Ukraine invasion
The Australian government on Saturday announced a new round of sanctions aimed directly at Russian President Vladimir Putin for his decision to attack Ukraine.
"It is an extraordinary move to sanction leaders, but the circumstances are extraordinary," said Foreign Secretary Marise Payne. It is the third round of sanctions imposed by Australia against Russian politicians, military and oligarchs, as well as various banks and investment bans in the breakaway Donetsk and Lugansk regions.
05:06 | US offers protection to Zelensky
The US government stands ready to help Ukrainian President Volodymyr Zelensky escape Kiev to avoid being captured or killed by Russian troops, but the president has so far refused to leave the capital, sources told the newspaper on Friday. Washington Post.
"According to our information, I am the enemy's number one target. My family is second. They want to destroy Ukraine politically by destroying the head of state," Zelensky himself said in a speech to the nation.
afp/reuters/efe/the washington post/dpa/ap /rr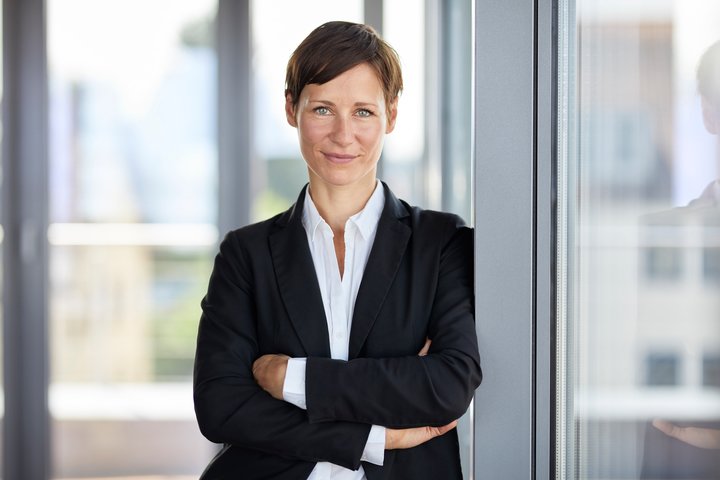 "Social media guru. Total beer fanatic. Tv ninja. Typical coffee fan. Amateur entrepreneur. Unapologetic food scholar."