"They both said that any attack by Russia would be a strategic mistake that would have serious consequences," a spokesman said.
The United States and Britain warn Russia to "serious consequences" which would lead to the eventual incursion of his troops into Ukraine.
On the occasion of the G7 Foreign Ministers meeting, British and American diplomatic heads, Liz Truss, and America, Antony Blinken, met before the start of this weekend's summit in Liverpool (northern England) and agreed to support Ukraine and in their "deep concern" about troop accumulation. Russia along the border with the country.
"They both said that any attack by Russia would be a strategic mistake with serious consequences," a British Foreign Office spokesman said in a statement.
Truss and Blinken agreed on the importance of "defending and promoting freedom and democracy", as well as the need for the G7 to show a united front in this regard.
The two discussed in the same way nuclear negotiations with Iran, which have resumed in Vienna, and stressed the need for the Persian state "to engage significantly" in trying to reach a deal.
Bilateral cooperation in aspects such as technology or security, as well as the "Rebuild the world better" initiative to finance infrastructure in post-pandemic developing countries, are other issues that Truss and Blinken deal with.
"This weekend's G7 meeting is a show of unity among like-minded major economies, that we will be absolutely strong in our stand against aggression vis–vis Ukraine," Truss told reporters ahead of the talks.
Britain, as the current president of the G7, called on its members to be more vocal in defending what it called the "free world."
Earlier this week, Truss said that the "age of introspection" for the West was over and it was necessary to recognize the dangers of rival ideologies. For example, he highlighted the economic risks of Europe's dependence on Russian gas and the broader security threats posed by Chinese technology.
Russia was expelled from the group of industrialized nations, then the G-8, following its 2014 annexation of Ukraine's Crimea region and its aid to separatists in eastern Ukraine.
Next, host UK met with the new German Foreign Minister Annalena Baerbock, whom she congratulated on her appointment and welcomed the G7 meeting.
Both agreed on the importance of the group of the seven most developed countries (UK, France, Germany, Italy, the United States, Japan and Canada, plus the European Union) to jointly face the Ukraine crisis.
They also stressed that democratic countries must rise up against "autocratic regimes that threaten the free world."
Truss and Baerbock also discussed issues with the Northern Ireland Protocol, which Britain wants to amend, and agreed on a "shared ambition of a pragmatic solution" to the satisfaction of Northern Irish.
The UK is providing symbolic assistance to Baerbock from the G7 presidency, which will correspond to Germany throughout 2022.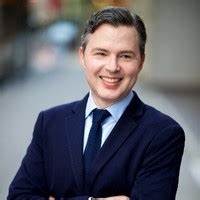 "Problem solver. Proud twitter specialist. Travel aficionado. Introvert. Coffee trailblazer. Professional zombie ninja. Extreme gamer."