On the first working day of the year, our fledgling Foreign Minister Anniken Huitfeldt was in excellent shape. Or should we say in great power form! On the morning of the NRK news, he started 2022 by saying that Norway is only where we should be. We don't just eat cherries with the big ones – we're the boss!
As such, it is Norway's position on the Security Council and this January it is little Norway's turn to preside over the meetings – tasks that circulate among the members.
But the Security Council is a major power political arena – and Norway is not a great power. What can we really do at the table of the permanent and powerful members of China, the United States, France, Russia and the United Kingdom? Norwegians are little dogs with knitting agents next to the world's bulldogs, I thought as I ate my first daily breakfast of the year with NRK in my ear.
– No, we are not small, we are the superpower of humanity! Huitfeldt parried proudly, as if he had heard my thoughts.
I sat in the baby and sipped my oatmeal and felt I was a little proud of the old country. But the hosts still wondered; What does Norway gain by being a member of the Security Council?
– We have a stronger UN, Huitfeldt answered without a hint of hesitation in his voice.
But what real power does Norway have here, in the pill of great power? continue to host.
– It's huge. It is very important, what is the voice of Norway, answered the Foreign Minister confidently.
A foreign minister in the form of a major power continues;
– It was often Norway's role back then – to go between the great powers, find an agreed solution, Huitfeldt said.
The reference is how Norway worked on the Security Council to ensure a ceasefire between Israel and Hamas following the bombing of Gaza in the spring of 2021.
And we don't just broker peace – Norway takes care of the weakest;
– It is often the weakest who get a bigger and more important vote at the UN when Norway is in power, serve Huitfeldt further.
Then the Foreign Minister told me more about how Norway mediates and fixes and cheats and accomplishes fantastic things. I can't be the only listener sitting with my morning coffee and thinking;
Norwegian – we really are raw! Little bag dogs can bark so the whole world can hear them!
Enjoy Norway and cool english
But how did Norway really become a humanitarian superpower? The answer is Coca Cola. Or, maybe not exactly Coca cola – but a man who thinks the nation should see themselves more as a brand. Nations need to promote themselves like brands do – yes, like (Enjoy) Coca Cola, and ideas nation brand launched.
What's the first thing you think of when someone mentions the United States? Or Iceland? Or Gan?
Therefore, it is important to shape the way other people think about your country. And then you have to actively promote and find some good slogans sticking in people's heads.
What kind picture this nation is important to how you as a nation can position yourself on the world board, is the idea. Soft power, that is – and important for a country like Norway that doesn't have so much hard power to fight.
So during Bondevik's reign, a Briton named Mark Leonard was hired for the Norwegian "brand". The political scientist, and finally the author, Leonard, already tried in 1997 to explain to his own Prime Minister Tony Blair, that Britain needed a new image.
Most foreigners associate England with something rigid and old-fashioned. The goods we produce are considered outdated and ugly, and people are no longer proud of their country, he said.
Politicians listen and the answer is campaign Cool Britannia – island-wide re-branding inspired by the cool factor they got in the 1960s with all pop culture and Swing London. From now on, both Britons themselves – and everyone else in the world – will think of Britain as the hottest thing in music, art, advertising and fashion. Think Britpop, Blur and Oasis. They were all to help shake "England" from its solid reputation. Yes, even Tony Blair played in a punk band and was much cooler than his predecessor, the conservative John Major.
That is England. But who should be Norway? Cozy Santa country with flea cardigans, midnight sun, fjords and mountains? It may lure tourists north, but it doesn't impress the bulldogs.
The answer is: Norway – the superpower of humanity.
Branding is strategic and occurs through "policy of engagement" – work for conflict resolution, peace, democracy, aid, humanitarian assistance and human rights around the world. The construction of "Norway" as an international brand was seen as Norway's offensive adaptation strategy at a time when the world was becoming more globalized and the former national policy area had to be guarded at the international level.
This is what the 2003 Study of Power and Democracy describes.
Huitfeldt – faithful servant
Anniken Huitfeldt, like the foreign ministers before him, had of course done his homework and was well educated on how he should speak about Norway both in the media and in better companies. The more we say that we are a superpower of humanity – the more people will believe that we are a superpower.
Now it's not a completely wild advertising stunt that was launched when Norway became a brand. Norway actually has a lot to do in terms of aid, emergency assistance and peace mediation. Currently, for example, Norway and nine other countries contribute almost all of the world's emergency aid.
And Norway also had substantial international engagement long before it was "branded" as a humanitarian superpower.
Norway does as all other companies do; Norge AS emphasized what they were proud of, and spoke a little about what wasn't so good. This fall we got the book Do good at the end of help which only sees how Norway's brand as a humanitarian superpower continues to be strengthened and used in the international game. Like Huitfeldt's appearance on NRK's ​​morning broadcast is an example.
But not least, this book sees this; how is it possible to go to norway picture as the extraordinary "global Good Samaritan" is still alive, despite the fact that Norway is at the same time one of the world's major oil nations, that large Norwegian companies such as Equinor and Telenor are involved in difficult problems abroad where lack of human rights and predators ensues. And at least Norway's hardline asylum policy. All of this is not built on the image of a nation that puts others first.
But so far it looks like the branding is working: In the mentioned book it is mentioned that it is actually Norwegian Becomes seen as a "hero of humanity" around the world. The impression is that Norway is a country that places solidarity supreme – above itself and is a driving force for peace and justice. Only that is of course not entirely true – because as Huitfeldt himself put it on the morning news;
– Norway is making the UN stronger – and that's in our own interest.
And it probably affects all of us. Because none of us think that being part of a "human superpower" is so bad? At least I sat there with my oatmeal and felt a glimmer of pride as I stirred the blackcurrant jam and listened to Huitfeldt's confident voice. And maybe I'm not alone, because as has been established in one NOU is almost 20 years ago;
Since the early 1990s, "Norway" has been built as an international brand, as a deeply peace-loving and donor-friendly country with a special task in world politics (…) Norway's image as an idealistic regime of kindness has become a new national symbol that helped shape the Norwegian self-image and national identity.
So, it seems that the Norwegian branding is working as it should.
On January 16, Huitfeldt (scheduled) travels to New York to meet with the Security Council and talk about women, peace and security. And the foreign minister can also reveal to listeners what he's in his trunk;
– And when we take over the Security Council tomorrow, I can absolutely reveal that all of their Security Council members get milk chocolate, chocolate cheese and grated cheese.
We can only hope that sugar, lactose and cutlery help lead the conversation to where it wants to go – and ensure that Norway's brand as a superpower of humanity still sticks.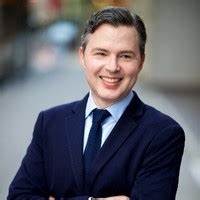 "Problem solver. Proud twitter specialist. Travel aficionado. Introvert. Coffee trailblazer. Professional zombie ninja. Extreme gamer."