Gipuzkoan . Company wave park has partnered with the UK Wave develop six artificial wave parks to surf in England and Ireland. The company from Gipuzkoa, which specializes in artificial wave generation technology, provided its services to The Wave for the opening of the British company's first wave park in Bristol in 2019.
Following that experience, the two entities have signed a strategic alliance to develop six similar facilities in the UK and Ireland, Wavegarden reported in a statement compiled by Efe.
Following the park in Bristol, The Wave is developing its second surf facility at Lee Valley Reginal Park, in London, and is seeking new land to implement new projects, not only in the British Isles but also in Europe.
Meanwhile, Wavegarden has stepped up its business in the years of the pandemic, where interest in outdoor recreational activities has increased, and has opened parks in Melbourne (Australia), South Korea and Brazil, while having five projects under construction and more than 60 in various phases of construction around the world.
Wavegarden commercial director, Fernando Odriozola, has highlighted that investors who believe in the technology of the Basque company "have a successful business", which encourages the company to continue to fulfill its mission: "to ensure that anyone can surf the perfect wave anywhere in the world".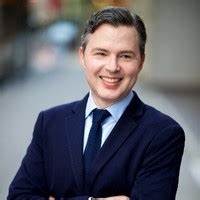 "Problem solver. Proud twitter specialist. Travel aficionado. Introvert. Coffee trailblazer. Professional zombie ninja. Extreme gamer."