Basque technology company Wavegarden and British group The Wave sign an alliance strategy to develop a minimum of 6 projects in the UK and Ireland. The Wave, which opened its first Wavegarden in Bristol in 2019, is already developing its second surf park, located at Lee Valley Regional Park in London. In addition, the company is constantly looking for new land to develop the remainder of the project, not only in Ireland and the UK, but also in Europe.
Wave Bristol is the world's first Wavegarden Cove technology surf park to be built within a country. Despite the pandemic, many other Wavegardens have opened between 2020 and 2021 in Melbourne, Switzerland, South Korea and Brazil. Similarly, the Basque company has five projects under construction and more than 60 projects in various stages of development worldwide.
With this third cooperation agreement, Wavegarden sends a clear message to the burgeoning surf park sector: the financial viability of Wavegarden Cove's technology and evidence that its business model is being validated by repeat investors. After the success of Praia da Grama, the world's first tropical beach with artificial waves, promoter KSM Realty, in July 2021, signed a 10-year cooperation contract with Wavegarden to develop more projects in Brazil. Likewise, in December 2021 Wavegarden announced a new alliance with Japanese promoter JPF, with the goal of developing 7 surf parks in Japan in the next 7 years.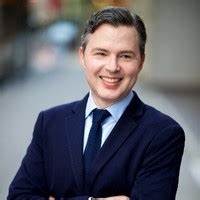 "Problem solver. Proud twitter specialist. Travel aficionado. Introvert. Coffee trailblazer. Professional zombie ninja. Extreme gamer."