The United States Recording Academy announced this Tuesday that it will from now on use an "inclusion rider", in English, which will guide all recruiting processes and the organization of upcoming events, such as the Grammy Awards. .
An "inclusion clause" is a contractual mandate, increasingly used in Hollywood, that requires a company or production to include a minimum percentage of diversity in its team, with the aim of getting them to represent society more closely to reality.
In the case of the American Recording Academy, this provision will guide all personnel recruitment both off and behind the camera at the next Grammy Awards, which will be held on January 31, 2022.
With this, the organization hopes to increase diversity among nominees, presenters, and live performers.
"I am proud that the Academy is a leader with the launch of an inclusion clause for the music community that counters systematic bias," said Academy director (CEO) Harvey Mason Jr. in a statement sent to Efe.
The guidelines, developed by a group of civil rights lawyers, cite underrepresented groups: "People of black, indigenous, Asian and Hispanic descent", among other things, such as "people over 40 years of age. , people with disabilities and members of the LGBTQ+ community.
The term "inclusion rider" was popularized in 2018 when actress Frances McDormand mentioned it as a thank you for winning the Oscar for Best Leading Actress for "Three Billboards Outside Ebbing, Missouri."
Since then, he and other actors such as Ben Affleck, Matt Damon and Michael B. Jordan have needed him for the productions in which they were hired.
The idea was developed by researcher Stacy L. Smith and became famous thanks to a 2016 TED talk.
In addition to the Grammys, the Oscars will require new rules that will go into effect in 2024 and require film candidates to meet minimum standards of diversity, even if it's a team working behind the camera.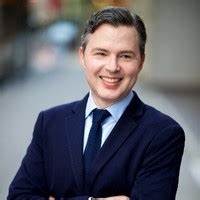 "Problem solver. Proud twitter specialist. Travel aficionado. Introvert. Coffee trailblazer. Professional zombie ninja. Extreme gamer."