Among the main problems affecting the driving profession, on the one hand, we find wage stagnation that has persisted for years. In 2007, an international driver could easily earn over €3,000, but with the 2007-2008 crisis, many companies had to make significant adjustments in this regard. Other transport companies had to go to Eastern countries to start their companies at lower salary costs, and other companies in the sector did the same by hiring drivers in Portugal. So much so that to this day, an international driver has not yet regained the purchasing power he left in 2008.
On the other hand, working conditions are not the most desirable. Drivers work alone, spending days and/or weeks away from home, so as not to waste food or try to eat a somewhat healthier diet, they store food in portable refrigerators. They sleep in the cab of a truck, they endure the cold of winter nights, in northern Europe, and the heat of summer nights, in southern Europe. They can't park their vehicles anywhere, so they seek out video-monitored service areas so they don't steal fuel or merchandise from their trucks at night.
Their stops are conditioned by the driving time indicated by the tachograph, in addition, they have to endure long queues at the loading docks and experience many other inconveniences on the road. To all of this, we have to add the sacrifices their profession requires for their personal lives, spending so much time away from their families. Taken together, all of these reasons make a career as a career as a professional career for the new generation very unattractive.
Faced with this problem, there are voices considering seeking overseas drivers as a way to solve the problem, but Jose Pascual, HR Director at VASCO, has doubts about this approach. "Which country should we look for? What is the professional level of this driver? Is there an interstate agreement of a driving license? Will these countries provide nurseries large enough to cope with the situation we are in? This measure was adopted in the past and serves to withhold wages, as I see it, it could be a short term solution, which will provide drivers with low professional qualifications, but which will probably only serve to perpetuate the problems we already have" stressed Jose Pascal.
Possible solutions to problems
Jose Pascual lists a series of actions that can provide a solution to the problem of operator shortages. "Where is the solution according to my understanding? This is done by upholding, professionalizing and implementing new technologies in the driver's position so that young professionals in our environment feel that this is an attractive professional choice. A clear example is the comparison with the profession of an airplane pilot. They also travel constantly, with impossible schedules, they are far from home and family… However, what happened to this profession that makes it so interesting? How are positions paid for? .
Another step that can help increase the number of operators is to commit to sustainability. If other, more sustainable means of transportation are used, such as ships or trains, to transport cargo over long distances, it will not only help the environment by reducing pollution, but can also improve the conditions and quality of life of drivers. By removing cargo from the road, the kilometers to be covered will be reduced and the driver can make shorter trips, which will only be at the origin or destination terminals, much more in keeping with family reconciliation. In addition, shortening the route will also reduce the accident rate, which will also have a positive impact.
Then we have to consider the professionalization of the sector. Jose Pascual explains this point: "With the introduction of new technologies, it is not enough just to drive, you have to know the risks involved in the work, know the new technologies applied to distribution and it involves working with computer tools to optimize routes, delivery, reduce waiting times, check your vehicle as a work tool… A trained profile with this knowledge will have greater employability, and in turn it will be more profitable for the company".
Regarding the inclusion of the new technology, Pascual investigated the subject "there are already trucks in testing circulating completely autonomously. Predictions say that, in less than 10 years, if legislative barriers are overcome, routes can be created that are defined and require no drivers; or semi-autonomous vehicles that allow for optimizing driver rest. Upgrading the truck fleet will also be key to ensuring a better quality of life for drivers on the road."
And finally, the government must ensure a legislative framework in which the working conditions of drivers in Europe are homogeneous. "It must be ensured that all sectors comply with the law, providing a competitive framework with equal and fair conditions for all agents operating in business activities.
ground transportation," said Pascual.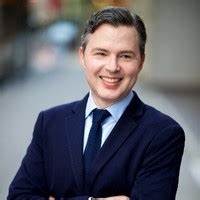 "Problem solver. Proud twitter specialist. Travel aficionado. Introvert. Coffee trailblazer. Professional zombie ninja. Extreme gamer."