The warnings from the West are becoming clearer, with many looking to the possibility of a Russian invasion of Ukraine. Russia has 100,000 troops stationed on its border with Ukraine, and NATO is sending ships and warplanes to Eastern Europe.
The European Union (EU) foreign ministers agreed, at a meeting this Monday (24.1.2022), that "any new military aggression by Russia against Ukraine will have grave consequences and severe costs," according to a joint statement.
We have heard this many times. But what exactly are the consequences?
Special sanctions
At a summit in mid-December, EU heads of government agreed in principle on punitive measures against Russia, but disagreed on what might happen.
Germany, Austria and Hungary are more related to the Russian economy than, for example, Portugal or the Netherlands. The EU needs a unanimous vote to approve any political action, but so far all the European Commission has is a list of possible sanctions, kept in a drawer in Brussels.
EU diplomats say that these sanctions should be implemented within 48 hours of the Russian invasion, and should also be coordinated with the United States and Britain.
"Imposing tough sanctions on Russia may have consequences for the EU because of the associated economy," said Amanda Paul, security expert at the Center for European Policy. Paul stated that the possibility should be considered that Ukrainian refugees could be forced into EU territory and that the country's destabilization could destabilize the entire Black Sea region.
Gustav Gressel, a senior policy fellow at the European Council on Foreign Relations, said "only tough sanctions on the energy sector will really hurt Russia; other sanctions are more of a nuisance than an obstacle, and Moscow believes it can fix it."
unanimous response
Currently, one of the main debates in Brussels is focusing on the need to clarify what exactly will trigger sanctions by the EU. In any case, experts agree that the response of the American and European partners should be unanimous.
"Without cohesion between the United States and Europe, Moscow would be, or at least feel like it had, a blank check," Ian Lesser, vice president of the German Marshall Fund (or United States German Marshall Fund), told DW. For Russia's strategy, "pushing a wedge between transatlantic partners is probably at least as important as Ukraine itself," he added.
NATO and its "open door" policy
Russia demanded, before withdrawing its troops from the border, that NATO withdraw its troops from Eastern Europe, in addition to guaranteeing that Ukraine and Georgia would never become NATO members.
NATO has reiterated its position that each country's security decisions are sovereign and that its "open door" policy will never change.
Lesser believes that "actually, there is very little enthusiasm in the EU or NATO for Ukraine's membership." "Some may see engagement with Ukraine as a security responsibility," he added.
However, when it comes to protecting member states from Russian aggression, the NATO Alliance, to which most EU members belong, is clear on one thing: while Ukraine has aspirations to join NATO it is not currently a party.
Even so, the Alliance was able to respond with the deployment of 40,000 troops, as a NATO reaction force. "We will be providing Ukraine with more military aid, equipment and defense weapons in the coming weeks," said Assistant Secretary of State Karen Donfried.
Troop presence can increase
Meanwhile, US President Joe Biden is considering whether to send thousands of troops to Eastern Europe.
The US military, between 1,000 and 5,000, is likely to go to Baltic NATO members Latvia, Lithuania and Estonia, who are among the countries most concerned about Russia's actions.
In December, Germany's new Defense Minister Christine Lambrecht decided to make her first official visit to Lithuania, where NATO forces have sent reinforcements in recent years to counter potential Russian threats.
"The situation in Ukraine is very serious," Lambrecht said at the time, "and I can understand the concerns of our Baltic allies and understand if anyone feels threatened."
(rmr/rml)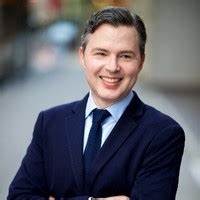 "Problem solver. Proud twitter specialist. Travel aficionado. Introvert. Coffee trailblazer. Professional zombie ninja. Extreme gamer."