Xabier Madariaga will challenge viewers to see the prejudices that dominate our lives. Wednesday's appointment at 'Abiapuntua'
Donostia – This is a program that reflects some of the prejudices we believe or say we don't have; a social test that will help us to know how we really are. Are we racist? homophobia? Do we treat everyone the same? General convicts, functional diversity, homosexuality, racial differences or old age, are those realities we naturally assume? Or even though we believe in being tolerant and open to differences, do we still have prejudices and classify the people around us in different categories? All these questions will reach the ETB-1 audience through the hands of Xabier Madariaga. The newspaper has spoken to him about his new project, about social networks, hoaxes, and the current state of journalism's health.
How would you define this program that starts on Wednesday?
–As a challenge, this is a sociological experiment. The idea was presented to us by ETB management based on programs created in the UK. This is a socially responsible television model. It is a model that seeks to entertain as well as empower, educate and make us a little more committed. Unai Iparragirre (director of ETB) gave us the model of the television room, he is from England. From that inspiration came the one we aired on Wednesday. It's all an experiment.
What do you want to achieve through this program?
–It is a mirror that we install in society so that the prejudices we use on a daily basis can be seen.
It's not easy for us to realize that we are racist, homophobic… How much prejudice do we apply even if we deny it from the start?
-Youth who appear in this program are those who reflect society, society in general, not just young people. We've done eight programs and each one has a different theme. We show a very different reality. A colleague told me: It's like some kind of antigen test. You have no symptoms, but it turns out that you are positive. We usually say: I'm not racist.
But?
–This program shows you that we work with a lot of prejudice. It happened to us in the team, with recorded material in our hands and said: But if I will react the same.
Difficult program?
-That's very easy for me. Yes, it is difficult to do a good cast of young people, they have to be very different. Do you know why this program is difficult? Because we live in the age of filters. Among journalists we usually say that now the interviewee arrives with a certain fear.
They want to be politically correct in all the answers, right?
-They arrived with a lot of fear of messing up. Yes, what is sought is politically correct. On the one hand, they are right. You know very well that four words together and taken out of context get into a ball of hate that sometimes becomes a network and can turn against them. In an era in which we live, with the fear of interviews, finding six young people speaking to you unfiltered is a real luxury. That's the difficulty of this program.
The influence of social networks in journalism is unsustainable in most cases.
-In the interviews we do, you can miss the most casual or casual conversation. We can only save politically correct answers. And the worst of all is that there are certain sectors that will take advantage. There are times when some people prefer to be silent than to say something against them.
And who can take advantage of this situation?
–Some want to get out of the pot and everything that comes out of the pot attracts attention. And what is the media doing like a fool? Follow that pot, start that Le Pen or whoever said it. In this way, Le Pen was in the news every day. The network is an instrument for monitoring because of the impact it has on our work.
The Minister for Consumption, Alberto Garzón, said the latest controversy was due to the practice of taking interview sentences out of context.
-Of course. This is that taking four words out of context can put a Spanish minister on a leash and we see it. Garzón didn't say anything he hadn't said in a long time. He has said the obvious things and that is on his own show. I do not understand what has messed up. A few words have been taken out of context, the ball made in the net and, in addition, the opposition joining the bandwagon in a totally irresponsible way.
An opposition which at times was also against macro agriculture.
-Too. That's why I said. There is nothing that has not been said before on both sides, that he has not said and that PP has not said. This is the purpose of these balls of self-serving hatred that this network generates. I also have to put up with things on the network, but I'm not paying attention. It is the criticism I receive for the life I have chosen and for the life I have chosen. I've come to receive a message that I don't even want to repeat. But depending on how he catches you, you react. I know colleagues who have to ask for sick leave.
Aside from taking the phrase out of context, what do you think about the media echoing the hoaxes circulating on the network?
–We live in times of urgency, we want everything for yesterday. What is being done? People are interviewed to give their opinion about a story that has come out I don't know what media or on what portal I don't know… I don't think this is our job, it's not the job of a journalist.
Do you like this kind of work, which you do on television now, better than when you were a correspondent in Paris?
-Not. I like all of them, they are different things. In the correspondence where I am, I enjoy it. I am very comfortable. Now, the project that touched me here, I'm also on the radio, at Highway, I really enjoyed them. In big water It gives me the opportunity to talk to people and get to know them thoroughly. They are the joy of rhythm. In this new program, Starting point, I put a face on it, but the real work is done by the newsroom. They were the ones who had been looking for these young people. Those who have brought them to where we want society to reflect. I have the easiest part of this project.
What would be your dream program?
-I believe it In big water is the most. I love news and when I have to come back I will. Talk shows are what journalists love the most. So In big water It would be every journalist's dream program.
Television is the most reviled medium of communication.
"We kind of get it. TV often focuses on entertainment for the sake of entertainment. I don't want to criticize colleagues from other chains or anything.
It is always good to look for an escape point.
-I agree. Entertainment comes to us at these times more from motherfuckers than ever. It is good for us to disconnect and escape from all that we are going through. But if we also go one step further, and succeed in making this entertainment socially responsible, we will succeed in overcoming a huge challenge. It would be great to do that.
"Ur handitan' will be the program every journalist dreams of. This program is the best"
"If we achieve entertainment with social responsibility, it will overcome the challenge"
"In 'Abiapuntua' I put my face on it, but the real and difficult work is done by the newsroom"
"In the era in which we live, finding six young people to talk to you unfiltered is a real luxury"
"Network is an instrument for monitoring because of the effect it has on our work"
"Garzón didn't say anything he hadn't said in a long time. He had said the obvious things"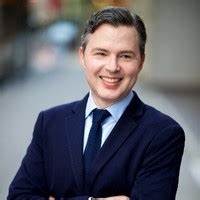 "Problem solver. Proud twitter specialist. Travel aficionado. Introvert. Coffee trailblazer. Professional zombie ninja. Extreme gamer."