Victory from Real calves before him Sevilla FC (2-1) in Great Derby round of 16 Copa del Rey keep going videos that help little or nothing with the need to reduce tension from the last hours. Andrés Guardado movement with bottles on the page of Benito Villamarín, messages and pictures on social networks from the night before with great leaders and well-known workers of the entity…
The latest videos are broadcast on television and shared on his social network profiles by popular TV shows Mega 'beach bar'. Camera from A3Media they catch controversial post-win moment the Verdiblanco team over their eternal rivals thanks to a goal Nabil Fekir and Sergio Canales, which served to overturn an early goal scored by sevillista Papu Gomez.
The match, which kicked off on Saturday night with 50,000 people in the stands of the Heliopolitan Coliseum, had to be continue behind closed doors at the table after dinner on Sunday after being suspended by a fan's aggression towards Joan Jordán, who received a plastic tube impact on his head. When the stadium is empty, many of the Verdiblanco club leaders look out the windows that lead to open field in front of the glass door to share the euphoria of winning against eternal rivals and qualifying for the Cup quarter-finals, seems fitting on the pitch in general.
However, In the midst of a logical party, 'Team Manager', Alexis Trujillo is carried away by the fanfare, cheering while raising their hands chanting 'Puta Sevilla, Puta Sevilla' to be a part of poor mockery from jordan. And before he could almost contain himself, clapping his hands together with a smile, grateful for the fact that so many Betis had gathered in front of the stadium, he showed him a shirt with Joaquín's '17' which he then tossed into the excited crowd…but seemed too involved in it. party and reacted to some chants against Sevilla FC pemain players touched his head and gave a faint signal.
It's been raining wet. Rakitic and Lopetegui show their feelings inside Sevilla FC, where they prefer to bite their tongue but vary players and managers send 'not recorded' that they are furious with persistent video evidence that came out in the last few hours. They point out that the victims were Joan Jordán and do not understand the behavior and lack of empathy of coworkers.
Incidentally at Betis they are also angry. They share the strongest criticism of the tube launch of plastic by a brainless person, but they see the need to open an in-depth investigation into all that happened. "When I say 'everything is investigated', I mean everything," said the president, ngel Haro.
And at Betis they saw remorse and condemned aggression as appropriate by showing that no one believed that its effects could lead to traumatic brain injury. and it will force to postpone the clash. Manuel Pellegrini explained it, very politely and wisely, at a press conference. Canales also quipped elegantly and distanced himself from messages on the social networks of some of his colleagues.
player likes Tello, Miranda, Camarasa, Borja Iglesias or Willian José manifested through social networks they hear how Lopetegui urges Jordán to get dizzy. They believe that this is all in response to a strategy of not playing, they emphasize that under similar circumstances in other matches, play was resumed -with the exception of sanctions- and They show Sevilla players with a video, before indisposition which led to him being rushed to the hospital. repeatedly touching his face with gestures referring to the stands of Benito Villamarín.
I hope everything will stay here once and for all, but the club media ensure that they succeed unpublished image about what happened on Saturday, RFEF and Police is investigating, it remains to be known punishment for the club and possible closure from the Benito Villamarín stadium… Unfortunately, everything shows that The great Copa del Rey derby will continue to have a lot to talk about… and not for the better.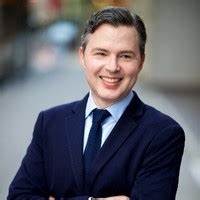 "Problem solver. Proud twitter specialist. Travel aficionado. Introvert. Coffee trailblazer. Professional zombie ninja. Extreme gamer."