To analyze the situation, it is important to separate the symptoms of the disease and finally get to the virus, its root cause.
1) Symptoms: evidence that causes pain and indicates that something is not working
Extreme poverty, corruption, crime, poor quality of education and health, lack of equality before the law, lack of institutions, political parties as businesses, populism, bamba universities, transportation mafia, broken runways, lack of passports and old etc.
It is important to attack them, reduce them, but all efforts have a short-term impact and do not lead to long-term solutions.
2) Diseases: Causes of symptoms
Cultural dysfunction, gaps in key social skills, common learned behaviors that define us as a society. I share four which from my point of view are some of the most critical:
Our inability to argue with convictions and come up with better solutions is what drives us as a system (an inability that Congress demonstrates every day, sadly). We are ruled by polarizing fanaticism and a breeding ground for lies and populism. We give up the possibility of learning from others. Others were not opportunities to see the world more fully but had to be omitted because the ideas were different from mine.
Our lack of transparency in all areas can provide dozens of examples, from our famous "criollada" to thesis systematic plagiarism. But I want to focus on everything that includes how our taxes are managed. Denmark has managed to become one of the least corrupt countries in the world by implementing a transparency policy which in Peru would make many people uncomfortable. Symptoms of the disease: Lack of transparency in the bidding process allows the big fever we suffer at very high levels called corruption that costs us between 4% and 5% of GDP.
Myopia and the secrecy of business leaders regarding their responsibilities, above all, as citizens. It is urgent to realize that talking about the country's social problems and engaging in activism is one of the most strategic actions from the point of view of their business sustainability.
Generalization of people according to their purchasing power. The rich are unworthy, exploitative and corrupt and the poor are noble, upright and dignified. Instead of praising the progress of others, we value and view every person who has achieved economic success as someone who exploits or enriches himself at the expense of others, placing everyone in the pocket of corruption and equal privileges. Unfortunately it prevents us from celebrating the success of many who deserve it and at the same time keeps the rich from speaking out and hiding from public opinion. The same works on the other hand, "the people", it is noble, upright and full of ethics. The problem lies in the toxic narrative that generalizes and polarizes, hiding the true enemy: Corrupt, who exists on all levels.
3) Virus – Root cause causing disease
Indifference and permissiveness of civil society.
In the book "Why do nations fail?" by Daron Acemoglu and James Robinson, explained after analyzing dozens of countries at different levels of development that one of the main root causes of a country's underdevelopment is the permissiveness and indifference of its civil society. A society without activism, which does not demand excellence from its government, produces no real change. The change will not come from the elites or the government.
How important is it now for Peruvian civil society to come together and demand change with a shared vision and agenda?
Very critically, we are in an unprecedented moment in Peru, there are some symptoms that we have never seen before, the deterioration and distrust of both the executive and the legislature at a very worrying level. Congress which openly drafts laws in its own name, takes care of the mafia who only harms the state by covering bamba universities and informal transporters (this is nothing new) without us doing anything (this is new compared to previous years), added To Today we have one of the most underprivileged executives in our history who has publicly stated his experience leading a country.
What is different and more worrying than in previous years is our increasingly permissive and indifferent attitude. We can't go on like this, with the empty hope that things will magically get better. We even know that there are realities nearby in the region that show us it could be worse. Do we want to get there? How to get out of this sad vicious circle? Where we all know that the solution is not in #Quesevayantodos.
But, how to activate civil society that does not interfere in social problems?
The answer: through leadership, we know no other way. Leaders with purpose are needed to mobilize and generate people's internal commitment, channeling people's anger and energy toward real change. Leaders in various fields who are raising their voices and demanding that we all do our jobs living up to our commitments.
The only way to steer the country towards a future of progress is through a new leadership with purpose, which mobilizes, sets an example and integrates civil society with a clear agenda that results in real and structural change.
We have countless young graduates, executives, highly skilled workers, who enter or not enter politics can become agents of transformation.
The conscious capitalism movement in Peru is trying to center leaders like this with a focus on increasing the awareness level of business leaders and that more and more of us want greater progress and wealth for this country, for our families, but not at the expense of stepping over others. or have privileges that only undermine the social fabric.
Join the movement and let's keep working to take Peru to the next level as a country: https://capitalismoconsciente.pe/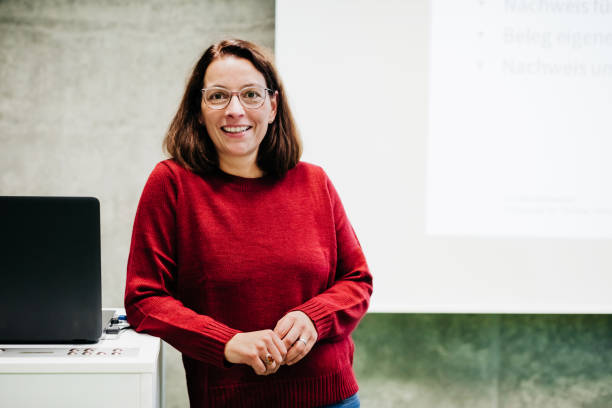 "Web specialist. Incurable twitteraholic. Explorer. Organizer. Internet nerd. Avid student."