This content was published on 09 December 2021 – 17:25
Paris, Dec 9 (EFE).- French President Emmanuel Macron acknowledged today that he maintains a range of tensions with Britain and assured that, despite the friendship that unites the two countries, he is willing to "work with a serious government".
"I love Great Britain, I love its people, I have a great desire to have a government that wants to work in good faith with us," Macron said at a news conference presenting the priorities for the EU presidency Gala starting the following day. 1.
He added that between Paris and London "relationships are currently difficult" because "the current UK government is not doing what it says it is."
Macron was referring to the fishing dispute between the two countries, after Britain refused to give French fishermen all the licenses to fish in its waters that France needed in implementing the Brexit agreement.
In this context, where the deadline given by the European Commission before imposing sanctions on the UK expires tomorrow, Macron acknowledged that "progress has been made."
He also touched on migration tensions in the English Channel, which have fueled tensions between the two countries.
Macron recalled that these emigrants "wanted to reach British soil" because there was no rule of law to request asylum since "since the 1980s there has been an opaque system where the economic model rests on the illegal work of foreigners."
The president called for London to re-engage in immigration control policies to solve this "humanitarian crisis."
He also referred to the contract to sell submarines to Australia, which Britain signed with the United States, thereby displacing France, and which he considered "not a sign of friendship." EFE
lmpg / fpa
© EFE 2021. Redistribution and redistribution of all or part of the content of the EFE service is expressly prohibited, without the prior and express consent of Agencia EFE SA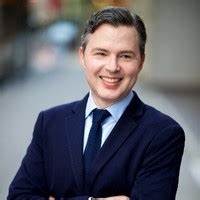 "Problem solver. Proud twitter specialist. Travel aficionado. Introvert. Coffee trailblazer. Professional zombie ninja. Extreme gamer."