Hong Kong's new "patriots only" legislators were sworn in on Monday, following elections that vetoed the democratic opposition.
In a ceremony full of symbolism reflecting Hong Kong's new political realities, 90 legislators were sworn in on a hemicycle in which the city's traditional coat of arms was replaced with the Chinese coat of arms.
The oath of allegiance is led by local government leader Carrie Lam, whose government will no longer face the frenzy of opposition activity in the legislature, which for the next four years will only have members loyal to central power.
China has shaped Hong Kong to fit its authoritarian profile, following the massive pro-democracy demonstrations that rocked the financial hub in 2019.
A national security law criminalized dissent, and a new law was enacted to purge people seen as non-patriots from public service.
In December legislative elections were held under this law.
All candidates are evaluated based on their loyalty and only 20 of the 90 seats are directly selected. The rest were chosen by a pro-China committee.
Only one of the 90 legislators approved in the evaluation process was identified as "non-institutional."
But the legislator, Tik Chi-yuen, is not from the traditional pro-democracy bloc.
Most of Hong Kong's pro-democracy activists have been jailed, fled abroad or left politics in the face of Chinese repression.
China claims that Hong Kong's new political system will restore stability to the city and that political pluralism is still tolerated.
But his critics, including several Western countries, say Beijing is breaking its promise to safeguard Hong Kong's freedoms and autonomy after the territory was returned by Britain in 1997.
su/jta/jfx/mas/an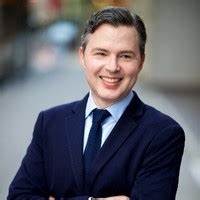 "Problem solver. Proud twitter specialist. Travel aficionado. Introvert. Coffee trailblazer. Professional zombie ninja. Extreme gamer."