Christmas is drawing near, and just as the first day of Christmas comes after Christmas Eve, the streets of London are being decorated for Christmas.
As a gift, Norway has sent a large spruce to England every year since 1947 as a thank you for its cooperation during World War II.
At Trafalgar Square in London, Britons have been able to see Norwegian spruce for years in December. This year's edition was picked up at the stmarka in Oslo in mid-November, and as every year, will be lit in Trafalgar Square on December 2.
And as usual, Norwegian Christmas gifts are slaughtered.
Norway hasn't taken Ole Gunnar Solskjaer's sacking well

— Toby Tarrant (@tobytarrant) December 1, 2021
Hannah Al-Othman, a journalist at The Sunday Times, like many others, posted an image of the tree on Twitter.
– Are we at war with Norway now, he wonders.
Radio X host Toby Tarrant wondered if Norway had sent a stunned tree as a consequence of Ole Gunnar Solskjær being sacked as Manchester United manager in early November.
– Norway has not responded well to the sacking of Ole Gunnar Solskjær, he wrote on Twitter.
Dan Barker has attached to his Twitter account four photos of various places in London where a huge Christmas tree has been erected.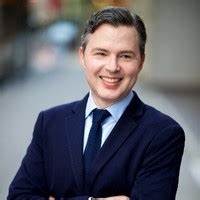 "Problem solver. Proud twitter specialist. Travel aficionado. Introvert. Coffee trailblazer. Professional zombie ninja. Extreme gamer."