21/01/2022 The entity is positioned as the first employer to work in Spain and as the second best employer among the more than 1,800 evaluated by Top Employers in the world. This is the second year in a row receiving this award and the sixth to receive European certification or the Top Europe Blue Seal, which only four banks in the world have.
For the sixth year in a row, Santander has earned the European Top Employers 2022 certification, which recognizes the superior working conditions the bank offers to its employees and the contribution to their personal and professional development. Only four banks in the world, including Santander, have a European seal. To do so, companies must obtain Top Employers certification in at least five European countries. On this occasion, Santander has received this recognition in its three main markets in Europe – Spain, Poland and the UK -, and in Santander's Consumer Finance units in Germany, the Netherlands, Austria, Poland, France and Belgium. In addition, this distinction is also obtained in Chile.
This year, as in 2021, the certification particularly highlights the case of Spain's Santander, which received the Top Employers certification for the second year in a row and which places the entity as the first company with the best conditions for its employees in Spain and as the second best employer in Spain. among 1,800 evaluated by Top Employers in the world. The development of policies that guarantee and focus on professional welfare, career development and opportunities, as well as everything related to the work environment and work climate, are some of the aspects that get the best marks in the survey conducted. by Top Employers to provide certification.
This certification demonstrates the bank's commitment to positioning itself as one of the best companies to work for and follows other awards received by Santander, such as being part of the top 25 companies to work for in the world according to Great Place to Work, which recognizes excellent employee experience and a relationship of trust. based on impartiality and equality.
The Top Employers Institute program certifies organizations based on their participation and the results of the HR Best Practices Survey, which analyzes 6 human resource domain areas divided into 20 different topics, such as people strategy, work environment, talent acquisition, learning, health, and diversity and inclusion, among many others.
The Top Employers Institute, founded more than 30 years ago, is a global organization dedicated to recognizing the best companies to work for and excellence in human resource management. Through the Top Employers Institute certification program, participating companies can be validated and certified as a reference employer. The global program of the Top Employers Institute has certified 1,857 companies in 120 countries on 5 continents. More than 8 million employees currently work for Top Employers certified companies worldwide.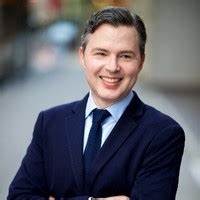 "Problem solver. Proud twitter specialist. Travel aficionado. Introvert. Coffee trailblazer. Professional zombie ninja. Extreme gamer."