NATO Secretary General Jens Stoltenberg will convene the NATO-Russia Council on January 12, the main forum for dialogue between the Atlantic Alliance and Moscow, in the context of strengthening Russia's military next to the Ukrainian border. (12.28.2021).
"I have requested a meeting of the NATO-Russia Council in January," Stoltenberg said on his Twitter account.
In the same message, he said he had spoken to British Foreign Secretary Liz Truss about Russia's "continued, unwarranted and inexplicable military reinforcement in and around Ukraine." "NATO's actions are defensive and proportionate, and we remain open to dialogue," said Norwegian politician
Allied sources confirmed that Stoltenberg held a meeting for January 12 in his capacity as president of the NATO-Russia Council, and that the Alliance is currently "in contact with Russia regarding the meeting."
The North Atlantic Council, NATO's main decision-making body, said in a statement on December 16 that, given the situation in Ukraine, "any dialogue with Russia must be resumed on a reciprocal basis, addressing concerns over Russia's actions, based on principles and documents- basic European security document and takes place in consultation with NATO's European partners".
The allied secretary-general has repeatedly regretted that Moscow closed the organization's diplomatic offices on its territory, in response to NATO's withdrawal of accreditation for eight diplomats from Russian missions to the Alliance who, he said, were spies.
He also stressed the need to maintain open channels of dialogue with Russia despite tensions. (efef)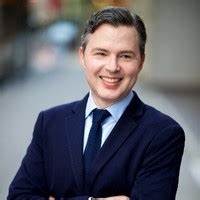 "Problem solver. Proud twitter specialist. Travel aficionado. Introvert. Coffee trailblazer. Professional zombie ninja. Extreme gamer."